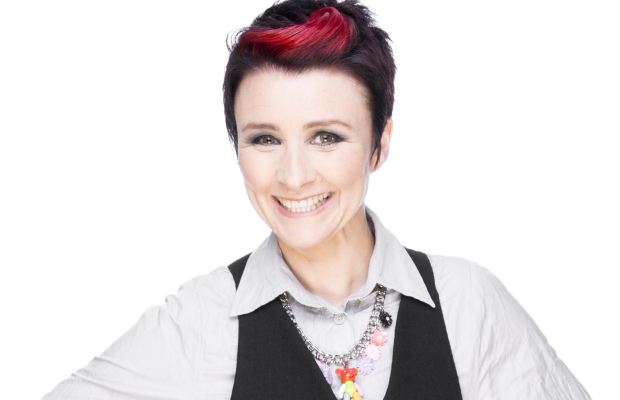 CAL WILSON
AUSTRALIAN COMEDIAN
In 1990 Cal Wilson co-founded the Court Jesters improv group and was part of the New Zealand team that won the World Theatre sports title in Los Angeles in 1994.
Cal Wilson moved to stand-up comedy full-time and in 1997 was the inaugural winner (with Ewen Gilmour) of New Zealand's most prestigious comedy award, the Billy T. She also regular appeared on TV3's Pulp Comedy. In recent years she has been working from Melbourne, Australia.
In 2001, Cal Wilson won the Best Newcomer Award at the Melbourne International Comedy Festival. She has appeared to critical acclaim at the Edinburgh Festival Fringe. Her 2006 show Up There, Cal Wilson sold out at the Melbourne International Comedy Festival.
Television
Cal Wilson has appeared on the Australian comedy shows SkitHOUSE, Rove Live, Thank God You're Here, Good News Week and Spicks and Specks and the New Zealand TV show 7 days.
In 2002, she helped write the screenplay for the New Zealand sitcom Willy Nilly.
In 2007, Wilson was part of the ensemble cast of the Australian sketch comedy TV show, The Wedge.
In 2008, Cal Wilson was involved in the eighth series of the Australian version of Dancing with the Stars she was paired with series 7 winner Craig Monley and she was the 3rd eliminated contestant.
In 2010, she became host of the program Sleuth 101 and she also took part in the Melbourne International Comedy Festival Great Debate, along with Fiona O'Loughlin and Arj Barker.
In 2012, Cal Wilson appeared as a guest on the UK comedy quiz show QI (J series) (Episodes 3 – Journeys, and 6 – Joints), and in 2013, she appeared as a team captain of Team Cal in Australian light entertainment television series Slide Show.
In March 2014, she appeared as a guest celebrity in Australian television series Have You Been Paying Attention?.
Radio
In 2007, Cal Wilson started as a co-host with Akmal Saleh on the drive time radio show, The Akmal Show with Cal Wilson (later called The Wrong Way Home with Akmal, Cal and Ed) which aired on Nova FM Sydney, Melbourne, Adelaide & Perth. Prior to taking the job, she had been a regular guest on theTriple M program, Get This.
In 2009, Wilson co-hosted Mornings on Nova 100 (Melbourne) alongside Dylan Lewis. However, in November 2009 Wilson resigned from Nova 100.