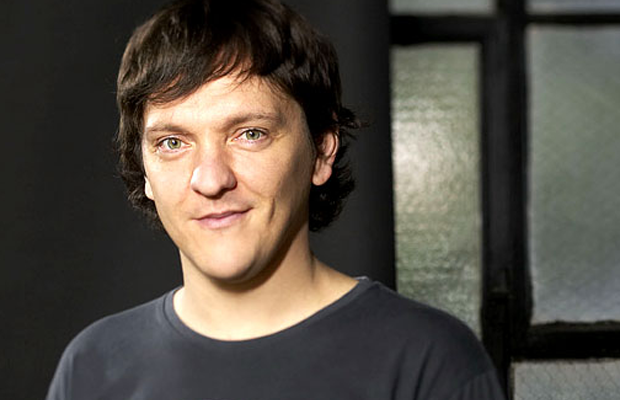 CHRISS LILLY
AUSTRALIAN COMEDIAN
In 2003, Chris Lilley made his debut in Big Bite, a Seven Network comedy programme, in which he portrayed extreme sports enthusiast Extreme Darren and the high-school drama teacher Mr G, a character that he continued in Summer Heights High. Big Bite was nominated for Best Television Comedy Series at the 2003 Australian Film Institute Awards, marking the first time a comedy programme from a commercial television network had ever been nominated at theAustralian Film Institute Awards. It did not win. The producers co-credited Lilley however the show lasted only one series before being spun off into a comedy/variety programme. Lilley was a recurring guest on the programme, but it was cancelled after only a few episodes.
Chris Lilley has been acknowledged for "This awareness and expression of controversial issues and not exploiting them for laughs."
Lilley appeared in the film satire, Ned based on the Australian outlaw Ned Kelly. He appeared as the "MSN Butterfly" in a series of television advertisements and Cinema for MSN. He has also appeared on the Hamish & Andy radio show.
We Can Be Heroes
After the cancellation of Big Bite, Chris Lilley created We Can Be Heroes: Finding The Australian of the Year, a six-part series on the ABC, in which he portrayed various characters nominated for the Australian of the Year Award. The series was co-written with Ryan Shelton.
Chris Lilley portrayed several characters in the series: Phil Olivetti, a self-obsessed police officer; Ricky Wong, a Chinese Australian university physics student from Melbourne; Pat Mullins, a 47-year-old housewife with a dream to roll on her side from Perth, Western Australia to Uluru, Northern Territory; Daniel Sims, a teenage boy who donates an eardrum to his deaf twin brother, Nathan (both Daniel and Nathan later appeared in "Angry Boys"); and Ja'mie King, an arrogant girl attending a private high school in Sydney (Ja'mie later appeared in "Summer Heights High" and "Ja'mie: Private School Girl").
Chris Lilley was nominated for Best Comedy Series and Best Lead Actor in Television at the 2006 Australian Film Institute Awards, and won the Best New Talent and Most Outstanding Comedy Program awards at the Logie Awards of 2006. He also received a Rose d'Or award in Switzerland for Best Male Comedy Performance. Following the series' success, it was sold to other countries under the new name,The Nominees.
Summer Heights High
Chris Lilley achieved overwhelming success with his second mockumentary series, Summer Heights High, which aired on ABC TV in 2007.
In the series, Lilley played the series' three main characters at a public school. In March 2008, Lilley released a single, Naughty Girl, based on the series and performed in character as theSummer Heights High drama teacher, Mr G.
At the 2008 Logie Awards he was nominated for four awards including Most Outstanding Actor and Gold Logie for Most Popular Personality on Television, and won the Silver Logie for Most Popular Actor and the Logie Award for Most Outstanding Comedy Program.
The series was sold to the United States, Canada, and the United Kingdom.Chris Lilley embarked on a promotional tour of the United States in October 2008 to promote the U.S. broadcast of the series, which began to air on HBO on 9 November 2008. The BBC began showing the programme on BBC Three in June 2008.
When asked about whether there would be a second series, Chris Lilley stated, "I never thought about it in the beginning because it was always a one-off thing. I'm not into just cashing in and rolling off into a second series that is not as good. I really enjoyed making the show, so the thought of writing and going back there again is really fun and exciting, but I haven't made a decision on what to do next."
Angry Boys
The much anticipated Angry Boys aired on ABC in Australia and BBC in the UK in 2011 and HBO in the US in 2012. The 12-part comedy series brought to life six vastly different characters and was met by worldwide acclaim and sold to over 100 countries. In Australia, Angry Boys remains the most popular program to date on ABC TV's iView with over 1.4 million plays. In Angry Boys Lilley plays multiple new characters in his third mockumentary series. The show introduces: S.mouse!, a US rapper; Jen Okazaki, a manipulative Japanese mother; Blake Oakfield, a champion surfer; Ruth "Gran" Sims, a guard at a juvenile detention facility; and her grandchildren, South Australian twins Daniel and Nathan Sims (who also featured in We Can Be Heroes). Chris Lilley was awarded the inaugural AACTA Award in 2012 for Best Comedy Performance in Television for Angry Boys.
Ja'mie: Private School Girl
On his Facebook page, Lilley confirmed that he was working on a new show. However, he said that he would not give any further details as to what the show would be about, stating that the fans would enjoy it more if the show was a surprise to them. He also added that the show would be aired in 2013 in Australia. ABC also confirmed that Lilley's new series would be released in 2013, and that it is a six-part half-hour comedy series. The series is being produced by Melbourne-based production company Princess Pictures and Chris Lilley and is a co-production between the ABC in Australia and HBO in the US. It has been pre-sold to BBC Three in the UK. On 8 September 2013, Lilley revealed that the returning character to the series is Ja'mie King, from We Can Be Heroes and Summer Heights High, and also revealed the title of the show. Lilley won the 2014 Silver Logie for Most Popular Actor for his performance in Ja'mie: Private School Girl.
Jonah from Tonga
On November 26, 2013, Lilley confirmed that he would be reviving Jonah Takalua (Summer Heights High) for a new show in 2014, titledJonah From Tonga. The show was originally posted online on the ABC iView service, available for viewing by Australian residents, and on BBC iPlayer in the United Kingdom, from 2–4 May 2014, before airing on ABC1 from 7 May 2014 and BBC Three from 8 May 2014. The series was called "racist" and "creepy" and resulted in protests from academics and Tongan youth concerned at the inaccurate and demeaning portrayals of Tongan culture. There was also criticism of his use of brown face.
Many major US civil rights organisations wrote to HBO expressing their "deep concern" over the show. These included the NAACP,National Hispanic Media Coalition, American Indians in Film/TV, Empowering Pacific Islander Communities and The Asian Pacific American Media Coalition (which itself includes the Asian American Justice Center, Asian Pacific American Advocates, Japanese American Citizens League, Media Action Network for Asian Americans, National Federation of Filipino American Associations, and more).