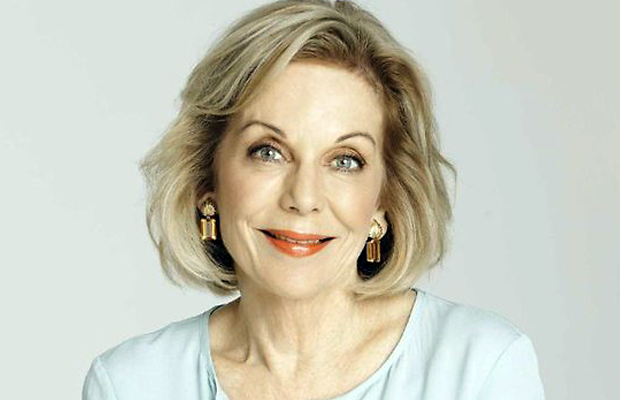 ITA BUTTROSE
AUTHOR, TV & MEDIA PERSONALITY
At 21 years of age Ita Buttrose she married architect Alasdair "Mac" Macdonald and had two children. She was appointed women's editor of the Telegraphat just 23 years old. In 1966 she won a racetrack fashion contest run by a rival newspaper, for which the first prize was an overseas trip, including a visit to Expo 67 in Montreal. Buttrose and her husband then stopped in England in 1967 where she worked for a time on the British national magazineWoman's Own before giving birth to her first child, a daughter, Kate. It was after her daughter's birth that she received a telegram from Sir Frank Packer, head of Australian Consolidated Press, offering her back her former job as women's editor at the Telegraph. The family then returned to Australia.
In 1971 Ita Buttrose was chosen as founding editor of a new Australian women's magazine. This was originally to have been an Australian edition of the renowned American magazine Cosmopolitan, but the deal fell through after Hearst Magazines sold the Cosmopolitan rights to longtime Packer rivalsFairfax, so Packer and Buttrose set about creating a new publication, dubbed Cleo, which they launched in 1972, several months ahead of its rival.Cleo was an instant hit, selling its entire original print run in just two days; the magazine broke new ground in Australian mainstream publishing, featuring the first nude male centrefold (actor Jack Thompson) and frank articles on female sexuality and other topics, leading to the inclusion of the first sealed section in an Australian magazine. During the early months of the magazine, Buttrose became pregnant with her second child, Ben, but with the grudging support of the Packers she worked through her pregnancy; an unusual feat for that time as it was still common for women to have to give up work permanently after they became pregnant.
Ita Buttrose edited Cleo until 1975, when she was appointed editor of the Packers' flagship magazine, The Australian Women's Weekly (1975–76), then she became editor-in-chief of both publications from 1976–78, before being appointed Publisher of Australian Consolidated Press Women's Division from 1978–81. In 1981 she left the Packers after their rival Rupert Murdoch offered her the job of Editor-in-Chief of the Daily Telegraph and Sunday Telegraph in 1981, making her the first female editor of a major metropolitan newspaper in Australia, a position she held until 1984; she was also appointed to the board of News Limited. She made frequent appearances on radio and TV and in 1980, her media prominence led to her becoming the subject of the song "Ita", recorded by rock band Cold Chisel, which was included on their successful East album.
Ita Buttrose was the chairperson of the National Advisory Committee on AIDS (NACAIDS) from 1984 until 1988. On one occasion, she appeared personally in a nationwide TV campaign to explain that donating blood at a blood bank did not pose a risk of catching AIDS (the fear of which had caused a significant drop in donations).
Instantly recognisable by her slight lisp, cultured mode of speech and immaculate appearance, Ita Buttrose became a household name in the 1970s and 1980s, and she was frequently parodied by Australian TV comedians including Paul Hogan and Jane Turner. After her stint with News Limited, Buttrose founded her own publishing company, Capricorn Publishing, and launched her own magazine, Ita, but this eventually folded, and she launched a new company, The Good Life Publishing Company, which in 2005 published bark!, a lifestyle magazine aimed at dog owners.