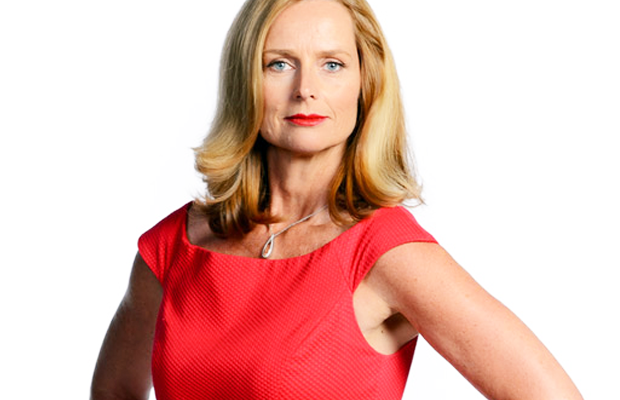 NAOMI SIMSON
ENTREPRENEUR
Naomi Simson began her career in the corporate marketing field and gained experience with IBM, KPMG, Apple Computer Australia, and Ansett Australia. In 2001, she founded RedBalloon, an online experience giftretailer based in Australia. She began the company out of her house with a $25,000 personal investment and grew it to 46 employees by 2011. Simson was CEO of the company until 2011 when she took a step back from the operational side of the business and has since turned the role of CEO over to Kristie Buchanan.
In late 2014 Naomi Simson was named as one of the five sharks on Australian Shark Tank, along with Andrew Banks, John McGrath, Steve Baxter and Janine Allis. The first season aired in early 2015.
Naomi Simson was a secret millionaire in the 2009 season of the reality television show The Secret Millionaire – Australia. On the show, Simson volunteered for 10 days in different disadvantaged areas of Australia. Upon conclusion of the show, Simson reveals her true identity to others and donates money to a number of the causes and individuals she volunteered for during the show. She was one of five benefactors for the season who gave more than $750,000 to various individuals and organisations in the community.
Naomi Simson is a blogger and owner of NaomiSimson.com, ranked as one of the 15 Top Business Blogs by SmartCompany.com. Simson is the author of I Want What She's Having – The Experience of Creating a Pleasurable Business, a business book that she released in 2007. She was one of 13 authors who collaborated to write the 2008 book The Power of More Than One:Success Strategies from Australasia's Leading Business and Motivational Specialists and also wrote a preface for the 2013 book Appvertising – How Apps are Changing the World.
Naomi Simson was recognised by LinkedIn in 2012 as one of the World's Most Influential Thought Leaders, a recognition shared by only 150 people. She was one of only two from Australia with the other being Freelancer.com founder Matt Barrie. The recognition was part of LinkedIn's Influencer Campaign to share business knowledge, allowing Simson to author content to be shared with LinkedIn members.
Naomi Simson is also a philanthropist and joined the council of Voiceless to spread the word about the need for greater animal protection.
You can currently catch Naomi Simson on TEN's popular program, Shark Tank.