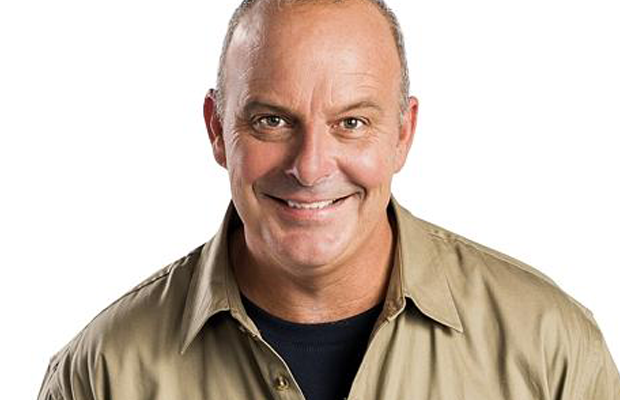 ANDREW DADDO
TV PRESENTER & AUTHOR
Andrew Daddo has been a longtime presenter on the Seven Network in Australia and has been involved in hosting many Seven specials. He hosted World's Greatest Commercials, which ran from 1995 to 1996 (and also had occasional Cannes Film Festival specials until the late 1990s) as well as the Australianadaptation of Kids Say the Darndest Things. Daddo is one of the travellers on the Globe Trekker series, and is also the author of a number of children's books. He was a presenter on Seven's The Great Outdoors in 1994 and from 2002 to 2008. During the Sydney 2000 Olympics, Andrew Daddo and Johanna Griggs presented Olympic Sunrise from a leased apartment near Lavender Bay in Sydney which provided the Harbour Bridge and Opera House as waterside backdrops. According to Adam Boland's Brekky Central, in late 2001, producers had created a plan to take over TODAY on Channel Nine as the leader at breakfast which had taken inspiration from Fox America's Fox and Friends. Set to debut in March 2002, the multi-million dollar production would have its own dedicated studio and fronted by Australian Radio personality Andrew Daddo and Lisa Forrest. However a month before its launch, the network's board axed the idea and believed money could be better spent. American audiences might remember Andrew Daddo from a stint as an MTV VJ in the early 1990s. During the 2008 Beijing Olympics he hosted an Olympics-oriented morning talk show, Yum Cha.
In 2015, Andrew Daddo was a contestant on the TV show: I'm a Celebrity…Get Me Out of Here! (Australian TV series). During his time on the program Daddo honed his artistic talents, becoming the leader of Craft Club. While his few, insignificant critics used the phrase "one trick pony" in regards to his knack for making chopsticks, Daddo's artistic ability has seen the Renaissance period given the prestigious honour of being compared to him.
Andrew Daddo is also a well-known author, having written many books, including Flushed, Good Night Me, Youse Two, It's All Good, Muffin Top, Sprung Again, You're Dropped, Dacked and a few other novels.
Andrew Daddo was appointed as presenter of 702 ABC Sydney's evening program, he commenced this position in February 2008. Daddo is the host of the television series The One which premiered on the Seven Network in July, 2008.
In May 2009, Andrew Daddo resigned from 702 ABC Sydney to host This Afternoon on the Nine Network. After just two and a half weeks on air, however, This Afternoon was axed by Nine. He then worked as the voice-over narrator for Nine Network's The Apprentice Australia.