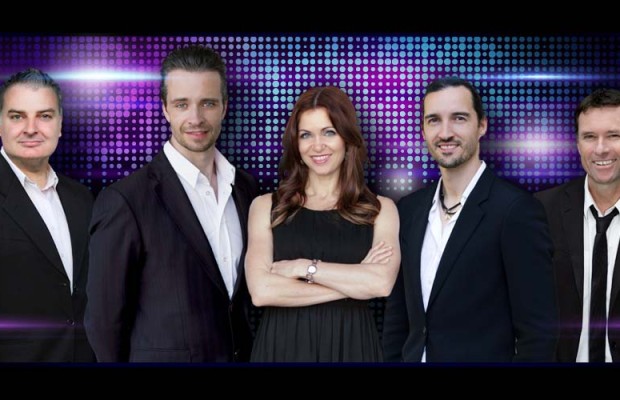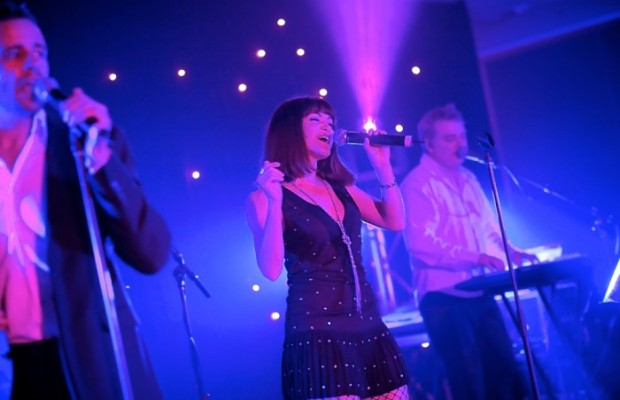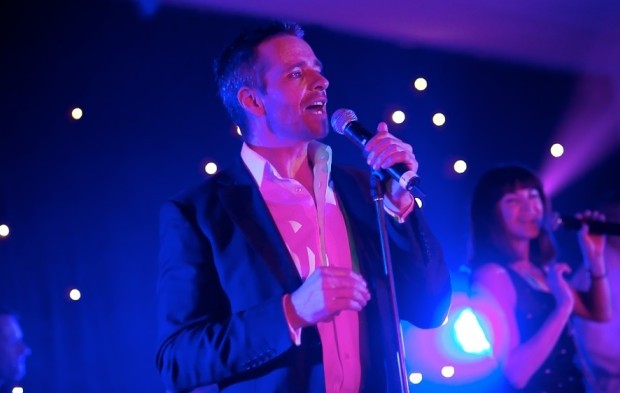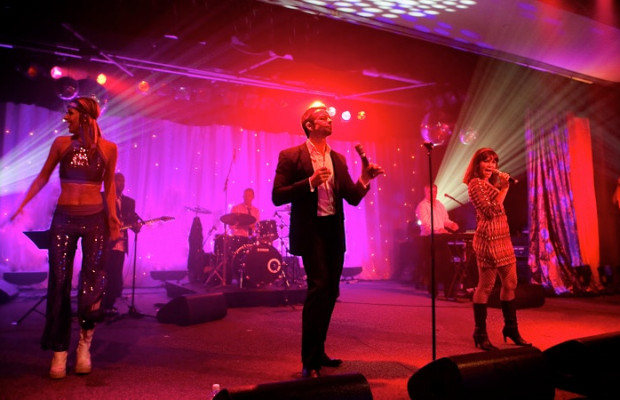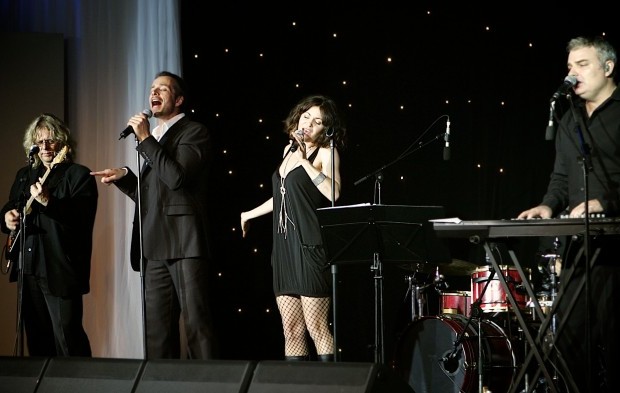 ATOMIC – SYDNEY BASED WEDDING & CORPORATE COVER BAND
Atomic are a class act that have entertained thousands of guests at many functions and events and received gushing testimonials for their contribution to the success of the occasion. Whether it be a Cocktail Party, Gala Event, Corporate Function, Corporate Conference Event, Themed Event, Private Birthday Party, Wedding or Charity Fund Raiser, Atomic inject a sense of style and fun to ensure an enjoyable time is experienced by all.
Dynamic lead vocalists, Georgia Lyon and Jon Elms have an effortless rapport and are the winning combination that help set Atomic apart from their competition. Their exceptional voices enable them to cover any artist with ease and their charismatic stage presence captures every audience's attention.
Atomic's talented musicians are highly accomplished professionals, trained in a myriad of styles with extensive experience on many a stage and have worked with quite a few big name acts in their time.
Cocktail & Jazz; R&B, Rock, Classic Hits, Reggae & Latin; 50s 60s & Soul; 70s & Disco; 80s & Retro; 90s; and of course 2000 to now as Atomic like to be on the pulse
The glowing client testimonials objectively reflect Atomic's ability to exceed expectations for any event and maintain a level of performance that consistently place them at the top of the industry competition.
Rest assured that when you choose Atomic you are investing in a band that understand the importance of your event's success, regardless of size or occasion, and are well accustomed to performing for high profile events such as the prestigious 'Prime Minister's Mid Winter Ball 2012′.
Established for over 7 years, Atomic have earned a greatly respected reputation and constantly confirm repeat bookings. Their longevity ensures clients' confidence in receiving professional consistency.
Atomic provide a trio or 4 piece as an alternative to the 5 piece band to accommodate varying budgets and venue sizes.
Volume plays an important role at any event and Atomic are mindful of performing at a controllable and appropriate level for the comfort of guests and the selected venue.
Atomic are renowned for 'packing the dancefloor' and provide an extensive list of songs to cater for a vast range of ages, musical tastes and event styles.
The list is constantly updated and categories include Cocktail & Jazz; Reggae & Latin; 50s 60s & Soul; 70s & Disco; 80s & Retro; 90s; and of course 2000 to now as Atomic like to be on the pulse.
TESTIMONIALS
"Atomic were sensational in every aspect and one of the best corporate bands I've worked with over recent years. They are totally professional in every way but most importantly the extreme talent on stage is without question and the repertoire outstanding. I've had a stream of complimentary comments from guests and sponsors – book them, they are great and I guarantee your dance floor will be packed."
Paul Donohoe, Director – BDW Special Events Management
Event: The Prime Minister's Winter Ball 2012
"Atomic had the gala dinner attendees on the dancefloor from the first few bars and retained their enthusiastic attention throughout the night. They predicted the mood of the evening and played music that totally hit the mark with the audience.I will be recommending the band for any Sydney gigs that we have in the future."
Rhonda Hendicott, Senior Project Manager – MCI Australia
"Recently, Atomic performed before 1,000 delegates at a Gala Awards dinner for the SUBWAY® 2012 Australasian Convention, held at the Sydney Convention & Exhibition Centre. The band followed an Australian headline act but it was Atomic that got the crowd up and dancing, right until the end of the evening. I would not hesitate in considering Atomic again at any upcoming events that we manage."
Martin Bishop, Director – Cre8it Events
SUBWAY®
"Once again, thank you so much for your amazing performance on the night. The energy that you and the band injected into the room was electric – and the fact that everyone was on the dance floor until the very end is testament to this! We can't recommend Atomic enough."
Rachel & PeterWedding at Q Station
"I just wanted to say a big thank you to Atomic for their efforts on the night – they were fantastic, everyone is talking about them and asking who they were. They brought so much energy and enthusiasm it was just contagious! If you could pass our sincere thanks on to them. Best wishes and look forward to working with you again soon!"
Tanya Keyser Wedding at Westin