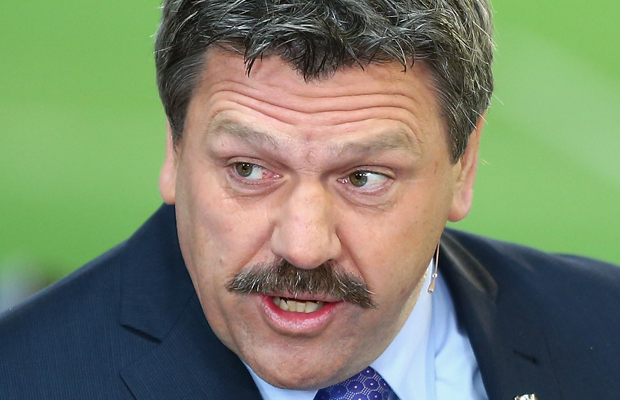 BRIAN TAYLOR
AFL FOOTBALLER & TELEVISION PERSONALITY
The moustached Brian Taylor, known as "BT" and "Bristle", began his VFL career with Richmond in 1980. He was a full-forward at the same club as the legendary Michael Roach. It was for this reason that he was left out of the 1980 Grand Final team. He eventually left the Tigers at the end of the 1984 season, having played 43 games and kicking 156 goals. His height was 191cms and his weight was 102 kg.
In 1985, Brian Taylor joined Collingwood. He kicked 100 goals in 1986 to win the Coleman Medal. Due to repeated knee injuries, he retired from playing in the AFL at the end of the 1990 season at 28 years of age. He had played 97 games for Collingwood, kicking 371 goals.
In 1991 Brian Taylor became playing coach of Prahran in the VFA. In 1992, after he had kicked 16 and 9 goals in the opening two rounds, his knee gave way and he retired from playing after finishing that season with 64 goals. Continuing as coach, he again took the Two Blues to the finals. He retired as coach less shortly before the 1994 season due to media commitments.