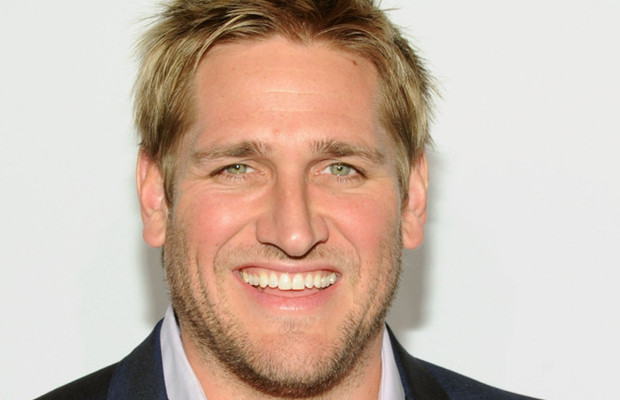 CURTIS STONE
AUSTRALIAN CELEBRITY CHEF, AUTHOR & TV PERSONALITY 
Curtis Stone studied for a Bachelor of Business before deciding to pursue a career as a chef. He worked at some top Australian restaurants before leaving to work at various restaurants in London. In Australia, he debuted his cooking career at age 18 at the Savoy Hotel. Upon completing his qualifications as a chef, Curtis Stone began cooking in London under Marco Pierre White at the Café Royal and Mirabelle, and quickly went on to become head chef at White's Quo Vadis. On 1 February 2014, Stone opened his first restaurant, Maude, in Beverly Hills, California.
Television
Curtis Stone returned briefly to Australia to make the travelling cooking show Surfing the Menu (on ABC TV) with another chef, Ben O'Donoghue.
Curtis Stone has appeared on a number of cooking programmes in the UK, including Dinner in a Box, Good Food Live and Saturday Kitchen. He also hosted the first season of My Restaurant Rules in Australia. Beginning in May 2006, Stone hosted Take Home Chef on TLC in the United States, which went on to become an international hit for TLC.
Curtis Stone appears regularly on NBC's Today. His second appearance in 2007 featured him visiting the home of host Meredith Vieira to teach her how to cook, as her children had complained that she did not know how. On 14 January 2011, Stone co-hosted the fourth hour of Today with Hoda Kotb. He has also appeared on Martha Stewart's show Martha, Access Hollywood, Lopez Tonight, The Nate Berkus Show, The Talk,The Chew, and Rachael Ray. On 7 June 2011, Curtis was a guest on Conan, where he taught Conan O'Brien how to prepare the perfect date night meal.
Curtis Stone has appeared on Food Network's Iron Chef America in the episode "Battle Skipjack Tuna," where he lost to Iron Chef Bobby Flay. Stone has also appeared on several episodes of The Biggest Loser.
Stone was a candidate on The Celebrity Apprentice 3, which premiered in March 2010 and was the third instalment to the celebrity version ofThe Apprentice. The show premiered on 14 March 2010, and Stone was fired on 16 May 2010, placing fourth out of 14 contestants. Ironically on the same day (May 16, 2010), Stone was co-host of "Miss USA 2010″, which was won by "Rima Fakih" from Dearborn, Michigan. Stone has also made appearances on The Ellen DeGeneres Show and The Oprah Winfrey Show. Stone appeared on a segment of Oprah's Ultimate Australian Adventure, a four-day television event that aired in January 2011. Stone threw the talk show host a beach barbecue on Hamilton Island's Whitehaven Beach using Australia's best seafood, meats and produce.
In June 2010 producers of NBC's new series America's Next Great Restaurant announced that Stone would join the judging and investment panel on alongside Bobby Flay, Steve Ells and Lorena Garcia. The first season aired in 2011 directly followed by the fourth edition of The Celebrity Apprentice, where Stone made a guest appearance on the first episode.
In 2011, Stone became host of the third season of Bravo's Top Chef Masters, replacing Kelly Choi. In January 2012, Bravo announced Stone would co-host a new culinary reality show called Around the World in 80 Plates with fellow celebrity chef Cat Cora. The series, which premiered in May 2012, follows 12 chefs competing in a culinary race across 10 countries in 44 days. Stone also hosted and anchored the judges' table for the Top Chef franchise's spin-off edition, Top Chef Duels, in 2014.
Stone has also appeared in ads for Coles Supermarkets, Hy-Vee, Bi-Lo, and Great Grains cereal. In 2011, Stone described to GQ Australia his relationship with big supermarkets: "I never even thought about working for a supermarket. But there's that feeling you get when you walk down the street and someone comes up and says, 'You know what? We never used to cook fish in our house. Since we've tried that salmon recipe we have it once a week.' The feeling that gives you is worth a million other things".
In August 2012, Stone appeared in an episode of MasterChef Australia All-Stars. He returned to MasterChef in May 2015 for a Master Class alongside Marco Pierre White. Stone began hosting Kitchen Inferno in 2014 and mentored Food Network's debut culinary competition, All Star Academy, in 2015. He appeared on the network again in summer 2015 for two episodes of the show Guilty Pleasures.
In 2015, Stone also made an appearance on the second season of Celebrity Family Feud.
Stone will co-host upcoming FOX reality cooking series My Kitchen Rules. Stone has previously appeared in the original Australian version of the program.