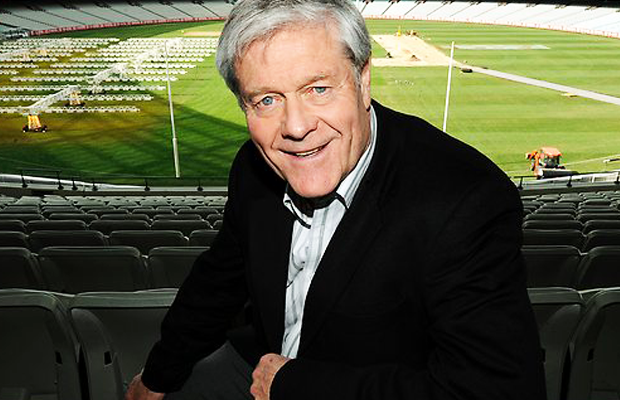 DAVID PARKIN
AFL FOOTBALLER & SPORTS PRESENTER
Playing career
David Parkin was a tough back-pocket player who played 211 games for the Hawthorn Football Club (and kicked 21 goals) in a career spanning from 1961 to 1974. He won the Best and Fairest award for Hawthorn in 1965, and was captain of the club from 1969–1973, including Hawthorn's 1971 premiership winning side. He represented Victoria 5 times at interstate football.
Coaching career
David Parkin went to Western Australia and captain-coached Subiaco in 1975. He was back at Hawthorn as Assistant coach to John Kennedy in 1976. Kennedy retired at the end of 1976 and Parkin was promoted to senior Coach.
David Parkin was an innovative coach, first with Hawthorn (1977–1980), becoming only the second person to coach Hawthorn to a premiership in 1978. He coached Carlton in his first stint from 1981–1985, winning back to back premierships in 1981–1982. He coached Fitzroy from 1986–1988 with little success, and then returned to Carlton for another stint between 1991–2000. He was named Carlton's Coach of the Century, and is regarded by Carlton supporters as the club's greatest ever coach, during this second stint he won the 1995 premiership. He also took Carlton to the Grand Final in 1999 which they lost to North Melbourne, at the end of the 2000 season he retired as Carlton coach and handed the coaching reins to Wayne Brittain. Parkin then returned to Hawthorn as director of coaching under coach Peter Schwab.
Post-coaching career
David Parkin is currently a media commentator who has appeared on Talking Footy on the Seven Network and is now a panellist Fox Footy's Fox League Teams and a commentator for ABC Radio.
David Parkin is a lecturer in Sports and Exercise Science at Deakin University, Melbourne campus. In honour of his significant contribution to Australian society in leadership, sport and education, Deakin University also established the annual David Parkin Oration for Sport and Social Change. He holds a Bachelor of Education from the University of Western Australia.
David Parkin was diagnosed with prostate cancer and underwent surgery in March 2009.