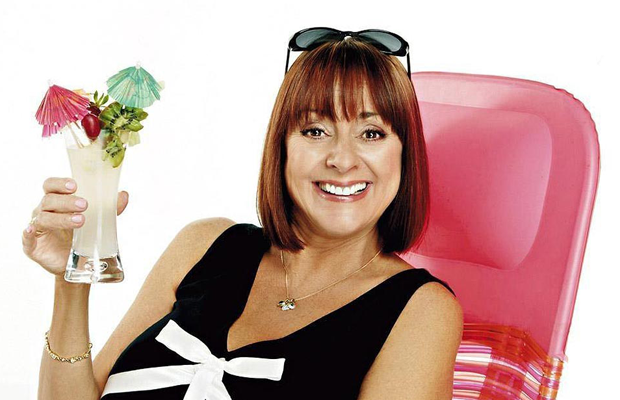 DENISE DRYSDALE
ACTOR, COMEDIAN & TV PERSONALITY 
Career
Denise Drysdale's popularity led to an invitation to perform for the troops in Vietnam for three weeks in late 1967, along with Patti Newton, the Strangers, and Doug Owen. In 1969, she went to the Far East to entertain American troops.
In 1974, she became Ernie Sigley's barrel girl on The Ernie Sigley Show. It was here she gained the nickname Ding Dong. In 1975, Drysdale won the TV Week Gold Logie for the Most Popular Female Personality on Australian TV. She won her second Gold Logie the following year. In the same period, she also won consecutive Silver Logies.
Over the years, Denise Drysdale has appeared regularly on numerous television shows including: The Norman Gunston Show, Celebrity Squares, Young Talent Time, Countdown, Division 4, Homicide and Bellbird. Drysdale has also worked in regional television in Victoria including guest appearances on BTV-6 Ballarat and hosting a morning magazine show on GLV-8 in the 1980s. As an actress, she has appeared in the movies, The Last of the Knucklemen, Snapshot, and Blowing Hot and Cold.
On stage, she has appeared in many plays and musicals including: Salad Days, Grease, The Barry Crocker Show, Two Gentlemen of Verona, andHello, Dolly! in 1994. She also spent two years in Sydney appearing on television shows Weekend Magazine and Beauty and the Beast.
In 1989, Denise Drysdale again teamed up with Ernie Sigley to host In Melbourne Today, and in 1991 began a Sydney version of the show In Sydney Today. The two programs later merged to a single program: Ernie And Denise. Also in 1989 Denise was asked to fill in on Hey Hey it's Saturdaydue to Jacki McDonald being ill and subsequently leaving. She stayed with the show for over a year before leaving due to ongoing rumours of a feud between her and host Daryl Somers. Over the years both have denied such rumours. In 1992, Denise returned to host an episode of Hey Hey it's Saturday in Daryl's absence. She also returned for one of the reunion shows in 2009.
In 1998, Denise Drysdale joined the Seven Network to present her own show for the first time, simply called Denise. This program lasted four seasons.
In 2005, Channel 9 chose Denise Drysdale as one of the most 50 important people on television for the last 50 years. In 2008, Drysdale released an album entitled What A Wonderful World. The album contains a remake of the single Hey Paula. Originally a duet with Ernie Sigley, the new version features Mark Trevorrow. On 7 October 2009 she made an appearance in the second of the Hey Hey It's Saturday reunion specials.
In 2010, Denise Drysdale joined Network Ten's new morning show The Circle alongside Yumi Stynes, Chrissie Swan and Gorgi Coghlan as host. She remained on the show for two seasons, leaving at the end of the 2011 season. She reappeared as a special guest on the final episode of The Circle in 2013.
Denise Drysdale regularly performed around Australia on the club circuit, often with her television partner, Ernie Sigley. Drysdale also does regular guest talks around the country.Drysdale was also formerly the face of Melbourne based furniture chain Bev Marks.
In November 2015, it was announced Denise Drysdale would join as permanent co-host of Studio 10 in 2016 after appearing as a regular fill-in presenter, she will share the position with Ita Buttrose.