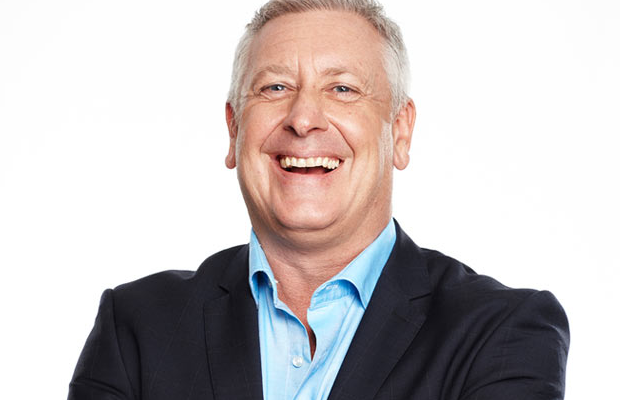 DICKO
MUSIC, TV & RADIO PERSONALITY
In 1989, Dicko joined Sony Music UK (then CBS Records) as a press officer, managing Public Enemy, LL Cool J, Midnight Oil, Warrant andMichael Bolton. In 1990, he moved to the Epic Records label as a marketing executive working with Pearl Jam, Ozzy Osbourne, Living Colour, Screaming Trees and Celine Dion. He became Director of International for Sony UK in 1993, overseeing global strategies for all Epic and S2 label artists including Jamiroquai, Desree, Reef, Manic Street Preachers and Basia. He moved to A&M Records UK in 1994 as Director of International, looking after acts such as Chris De Burgh, Therapy, Del Amitri, The Bluetones and the Mowax label including DJ Shadow, Money Mark and U.N.C.L.E.
In 2001, Dicko moved to Sydney to take up the position of General Manager of Marketing for Sony BMG Australia, and remained in the role until August 2004.
Australian Idol
In 2003, Dicko took up his best known role, as the (supposed) "nasty" judge on Australian Idol in the first and second seasons. He was initially disliked by a large majority of viewers for his insensitive cold attitude (including controversial comments on a female contestant's weight), but towards the end of tenure became hugely popular for his candid assessments of Idol's performances. He was also Australia's judge at the first World Idol in December 2003.
Seven Network
Near the end of the 2004 series, it was announced Dicko would be leaving Australian Idol (and Network Ten) to take up a job at the Seven Network to broaden his interests as a presenter and producer. His departure came at the height of the show's and his own popularity. His heavy criticism of the show's format wearing thin proved to be true throughout the third season as lackluster ratings and the quality of the overall contestants were enough to support his claims. Critics have also pointed out his replacement shock jock, Kyle Sandilands, whose criticisms of contestants focuses primarily on image and are often seen as cruel as opposed to Dicko's constructive style, as a factor in the show's decline. He began his new career direction by founding his own production company "Watercooler Productions". As a member of the Seven roster, he went on to host the restaurant reality show My Restaurant Rules succeeding previous host Curtis Stone, and appear on the celebrity dancing competition Dancing with the Stars in which he placed third. He returned to the series as a guest judge during the fifth series in which he provided contestants with comments based on "entertainment value".
In April 2006, Dicko appeared as a guest judge on the SBS programme Song for fhe Socceroos and in November 2006 he appeared as a panellist on the ABC's My Favourite Album.
In 2006, Dicko was the host of Celebrity Survivor, the Seven Network's celebrity version of Survivor. His last role for the network saw him praised by critics for his strong performance in what was considered an at best average series.
Return to Idol
On 30 November 2006, The Sydney Morning Herald reported Dicko would return to Network Ten to become a fourth judge on the 2007Australian Idol competition, rejoining Mark Holden, Marcia Hines and his successor Kyle Sandilands.
Dicko attributed his return to being tired of the constant displacement of his talent by the Seven Network, the clear improvement of the show's format and high calibre of the fourth season's contestants. He says his role as the harsh but honest judge which endeared him to many was the one he was most comfortable with.
"Look, I loved Australian Idol. Basically, everything I have now would not have happened without Idol. I probably went a bit cold on it last year. This year, I think it's back with a vengeance – I'm actually addicted to it. I did feel a bit jealous at times, looking at the show still going on without me. I left because, I guess, I didn't want to become a pantomime baddie. I didn't want to become too predictable. Plus, I'll be honest; I'm in it for the money as well".
This also comes after a controversial rant he made just months before in which he described his then former co-judge Mark Holden as "mind-numbingly stupid and erratic" and his successor Kyle Sandilands as "a bit of a loud-mouth jerk". He concluded by labelling the treatment of the winner of the second season, the last winner under his employment, Casey Donovan as a "horrible disaster" alluding to her short-lived success and being the first Idol to be dropped from Sony BMG.
This has since reignited his well publicized feud with his co-judge with Holden accusing Dickson of once again using the show until he finds another vehicle for success, naming Dickson's recent venture that will see him judging on a new American program, Fox network'sThe Next Great American Band. Dickson has countered these claims by accusing Holden of doing the very same by creating an on-air character and confirming Holden's intentions of forging an acting career.
Dicko is a judge, alongside Sheila E. and John Rzeznik, on The Next Great American Band, which premiered in fall 2007 to dismally low ratings. He will continue his role on Australian Idol concurrently, flying back and forth between the United States and Australia. He was scouted by American Idol executive producers Nigel Lythgoe and Ken Warwick based on his performance at World Idol four years earlier.
Celebrity Apprentice Australia
In May 2012, Dicko was the winner of Celebrity Apprentice AU. Dickson won the final of the Nine Network show after producing a music video, which was judged only mildly superior to one created by Nathan Jolliffe, to get the nod from host/boss Mark Bouris. The soft-sided Dickson seen during the series and the final was in contrast to his persona as the hard-as-nails judge on Australian Idol.
Australia's Got Talent
On 28 October 2015, it was announced that Dicko would be 1 of the 4 new judges on Australia's Got Talent for its eighth season.