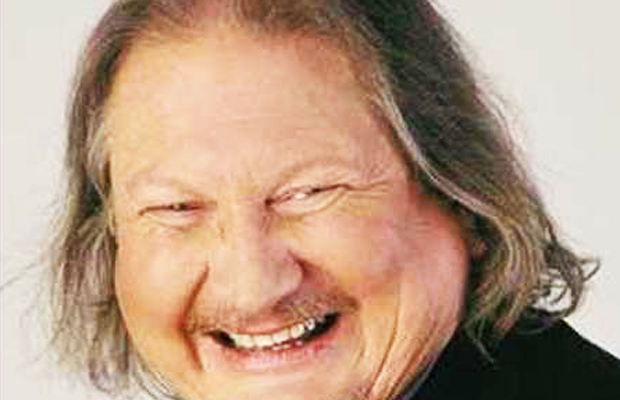 DOUG MULRAY
AUSTRALIAN TV & RADIO PRESENTER
Doug Mulray was a former host of the breakfast time slot on Sydney FM radio station 2MMM (Triple M) in the 1980s.
After a break from Triple M, he worked for a brief time in the PM drive time slot on 2SM with Peter FitzSimons before moving to Sydney radio station 2WS eventually leaving that station in July 1999. He never regained the ratings he enjoyed at his former station Triple M.
He began his career at a small country station in Armidale. During the mid 1970s he worked on 3AW Melbourne with a program called "Mulray & The Man".
In the late 1970s, he started a permanent job in Sydney with Australian Broadcasting Corporation's alternative rock station 2JJ (laterTriple J), where he built up a sizeable following. In 1982 he was poached by a new station, Triple M.
Television career
Outside of radio, Doug Mulray has also featured on Australian TV shows such as Beauty and the Beast, and hosted the infamous Australia's Naughtiest Home Videos where the show's only episode was pulled from broadcast by then-Nine Network owner Kerry Packer; Doug Mulray was fired and banned for life from the Nine Network as a result, although he would later return to Nine to be a judge on the 2005 series StarStruck (shortly after Packer's death earlier that year). On Full Frontal, this was parodied with a skit of Mulray hosting a lottery draw, making sexual remarks as the balls drop.
Doug Mulray was also the host of the eponymously titled program Mulray, which ran briefly in the early 1990s on the Seven Network. He also hosted Beauty and the Beast on Network Ten for a brief stint in 2002. In the late 1980s and early 1990s, Doug was part of theChannel Seven Australian Touring Car Championship and Bathurst 1000 commentary team headed up by Mike Raymond and Neil Crompton until Seven lost the rights in 1997.
In August 2008, Australia's Naughtiest Home Videos was re-aired on the Nine Network. Doug Mulray reportedly refused requests from Nine management to reappear as the host. One commentator wrote that "it may be that Mulray, a very smart man, knew he would have been open to a few cruel comparisons between the relatively youthful Mulray of 1992 and the solitary Mulray of 2008. The years have not been particularly kind."