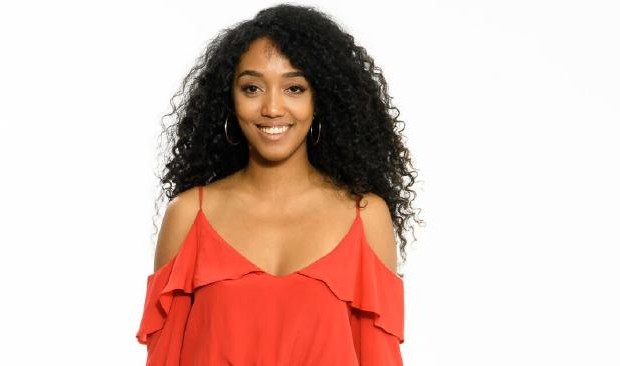 FASIKA AYALLEW
BOOK TV TALENT SHOW CONTESTANTS & FINALISTS
THE VOICE
Fasika Ayallew is one of Australia's favourite contestants from the Voice 2017.
Based in Sydney NSW. Now available for Corporate and Special Events.
Australia has seen many artists over the years make their professional debut on various TV talent shows, including Australia's Got Talent, The X factor, So You Think You Can Dance and The Voice. These artists go onto recording careers and corporate engagements for the private sector.
Here at The Entertainment Bureau, we can source any of these artists and help give your next event that extra bit of WOW factor. Whether it be a solo performance or a full band engagement, we can help connect you with the celebrity artist of your choice. Call today for an obligation free quote.
FASIKA AYALLEW BIO
Fasika Ayalllew is from a family prominent in the Sydney Ethiopian community, her greatest challenge has been dealing with the cultural stigma surrounding her ambition to be a professional entertainer.
Vocally, Beyonce, Jazmine Sullivan, Erykah Badu, Lauryn Hill, Whitney Houston, Alicia Keys and Etta James inspire her. She's currently studying Law at University, but with her parents watching on, Fasika will be aiming to turn a chair and prove not only to herself, but to her family, that she's on the right track with music.
Fasika Ayallew is a star, mark our words. The 19-year-old singer and law student from Sydney, whose parents hail from Ethiopia and the Philippines, has just made it into the top 11 on The Voice 2017 — and if you ask us, she deserves to go all the way. She wowed two of the judges, Delta Goodrem and Boy George, with her rendition of Dionne Warwick's "I Say a Little Prayer" in the blind auditions and, after getting eliminated in the knockouts, was swiftly snapped up by Kelly Rowland.
Joining Team Kelly, Fasika has continued to go from strength to strength. Attending the launch party for the live rounds of the show last week, I had the pleasure of watching the top 12 perform with their teams, in front of the proud coaches. While every single singer was impressive, Fasika was one of the ones who stood out the most. From her stage presence, to her voice, to her ease in front of a crowd, to her incredible hair and '70s disco queen look — she's got that all-important star power that no amount of training and practice can teach.
If I wasn't already a huge fan, her performance on Sunday night's live show really would have sealed the deal. Taking on "Young Hearts, Run Free" — excellent song choice by Kelly — Fasika Ayallew had the crowd up and dancing and, honestly, she just looks like a seasoned pro already.