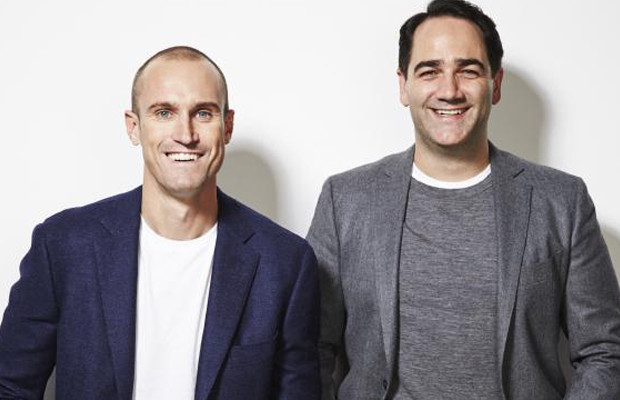 FITZY AND WIPPA
AUSTRALIAN RADIO BREAKFAST SHOW PRESENTERS
Fitzy and Wippa is an Australian breakfast radio show on Nova 96.9 in Sydney, New South Wales, Australia. It is hosted by comedian Ryan "Fitzy" Fitzgerald with Michael "Wippa" Wipfli.
The show airs from 6am to 9am on weekday mornings with music, daily topic discussions with special guests. A daily podcast featuring the best bits from each show is available on iTunes as is the podcast for all other Nova FM breakfast shows in Australia.
News, sport, weather with traffic updates are presented by Matt de Groot.
History
The show commenced broadcasting n 17 January 2011, replacing Ryan, Monty & Wippa on the drive shift. Ryan Shelton left Nova to focus on his television career then Katie Dimond (Monty) moved to Sydney to join Merrick Watts & Scott Dooley at Nova 96.9 on the breakfast show.
In August 2011, it was announced that Fitzy & Wippa would move to Nova 96.9 breakfast and replacingMerrick Watts & Scott Dooley. Meshel, Tim and Marty took over the national drive show.
At 6pm on weekdays a one-hour recap of Fitzy & Wippa is aired across the Nova Network. The show is also syndicated to ACE Radio's FM Network of stations, 102.9 Hot Tomato on the Gold Coast, Queensland, Star 104.5 in Gosford, New South Wales, and Sun 969 in Alice Springs, Northern Territory.
Television special
On 27 November 2015, Fitzy and Wippa hosted a one-off special Up Reasonably Late with Fitzy & Wippa on Network Ten. It was watched by 114,000 viewers.