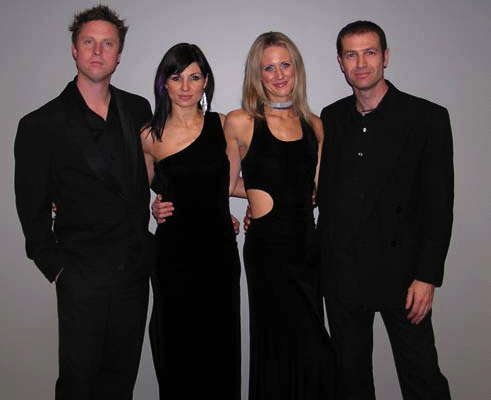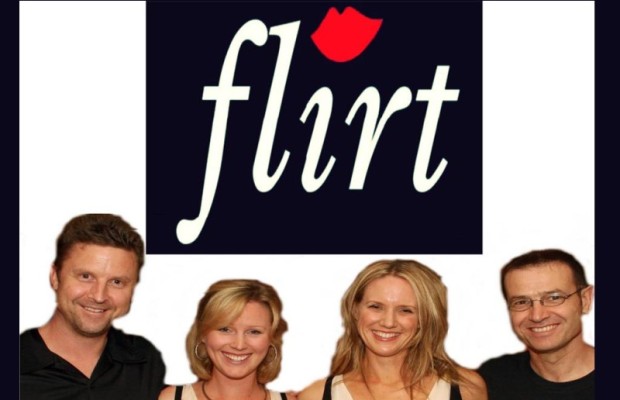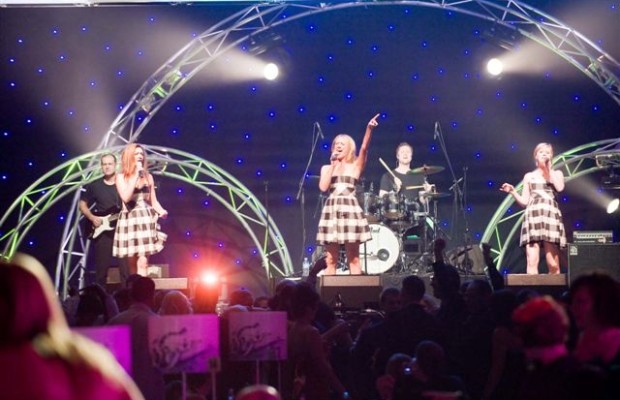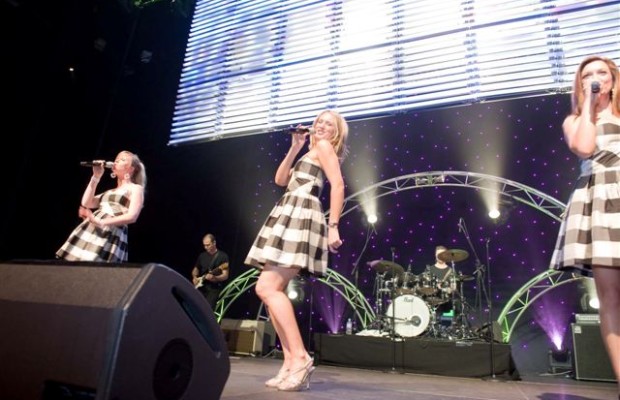 FLIRT
ADELAIDE WEDDING AND CORPORATE COVER BAND
Flirt prides its self in being the hardest working wedding and corporate acts in Adelaide.
With hundreds of corporate shows under there belt, Flirt tailor designs your event ranging from song lists, through to age of patrons and sound levels making sure that your big night will be a memorable one.
Flirt has a large range of songs, which include dinner music, 50's, 60's, 70's, 80's and 90's right up to today's current top 40 hits.
"Excellent. Flirt got the room going with the first slot, the music was up beat and popular. This is the first conference I have been to where people danced straight away, dinner was still being served when people where up and on the floor".
Australian Environment Pest Managers Assoc – AEPMA

SAMPLE SONGLIST
BLAME IT ON THE BOOGIE Jackson 5
CELEBRATION kool and the GANG
DANCING QUEEN ABBA
DAYDREAM BELEIVER The Monkees
DON'T STOP MOVING S Club 7
DON'T LEAVE ME THIS WAY Thelma Houston
ECHO BEACH Martha & the muffins
FINALLY CC Penistone
FOOTLOOSE Kenny Loggins
HOLY GRAIL Hunters & Collectors
I WILL SURVIVE Gloria Gaynor
I'M A BELIEVER The Monkees
I'M SO EXCITED The Pointer Sisters
ITS MY LIFE No Doubt
IT'S RAINING MEN Geri Halliwell
KHE SAHN Cold Chisel
LETS GET LOUD Jennifer Lopez
LOCOMOTION Kylie
LONG WAY TO THE TOP ACDC
LOVE FOOLOSOPHY Jameriqui
MAMA MIA Abba
MAN I FEEL Shania Twain
MOON DANCE Van Morrison
MOVIN ON UP M People
MUSTANG SALLY The Commitments
RIVER DEEP Tina Turner
SHE'S SO FINE The Easybeats
SHOOK ME ALL NITE LONG ACDC
SISTERS ARE DOING IT Aretha Franklin
SMOOTH OPERATOR Sade
SON OF A PREACHER MAN Dusty Springfield
SPINNING AROUND Kylie
STEP BACK IN TIME Kylie
SUMMER OF 69 Brian Adams
TIME AFTER TIME Cindy Lauper
WALKING ON SUNSHINE Katrina & the waves
WE ARE FAMILY Sister Sledge
YOUNG HEARTS Kim Mazelle
YOU'RE THE ONE THAT I WANT Grease