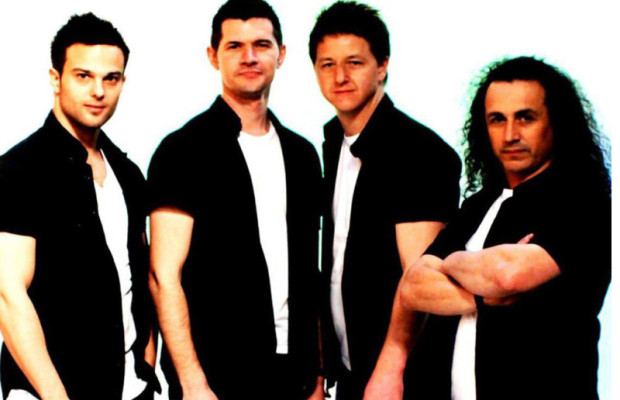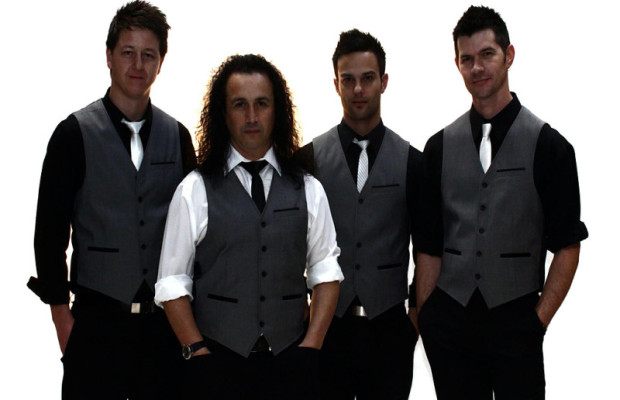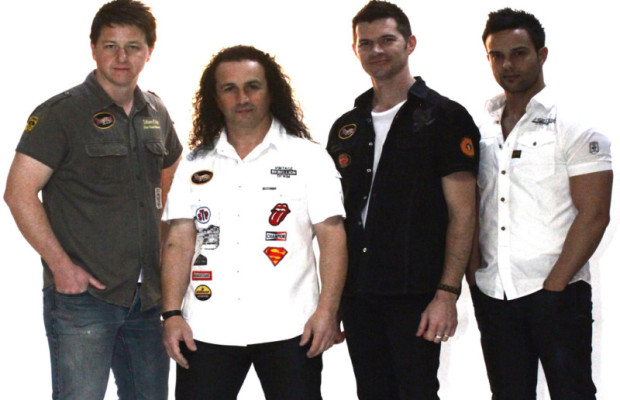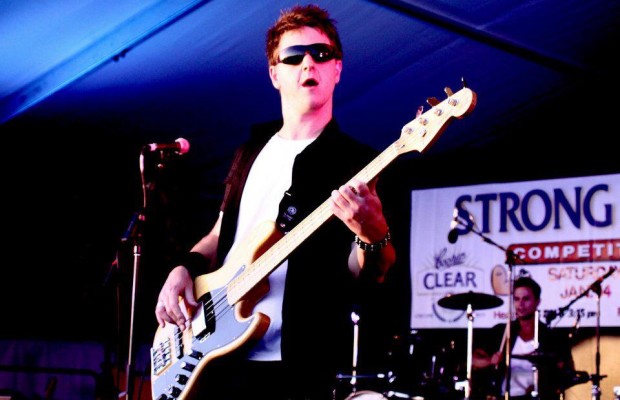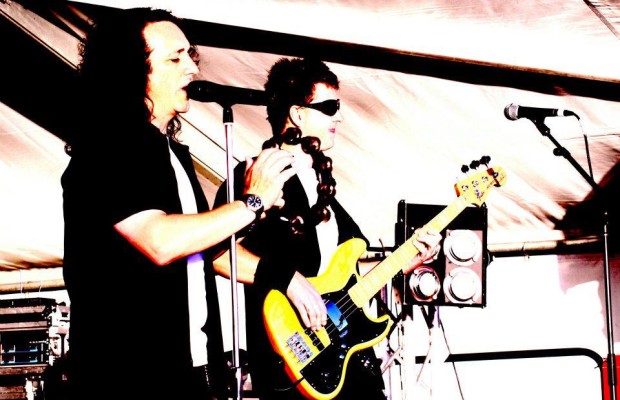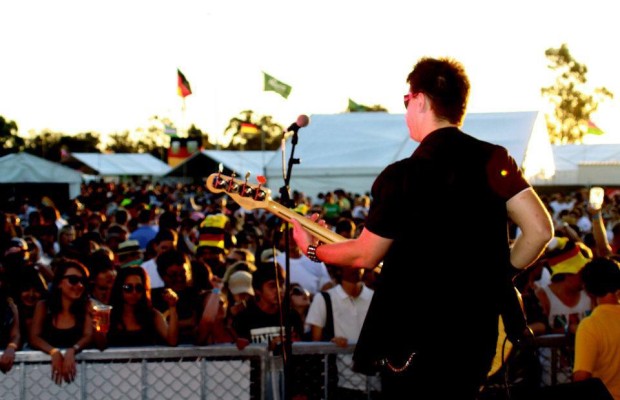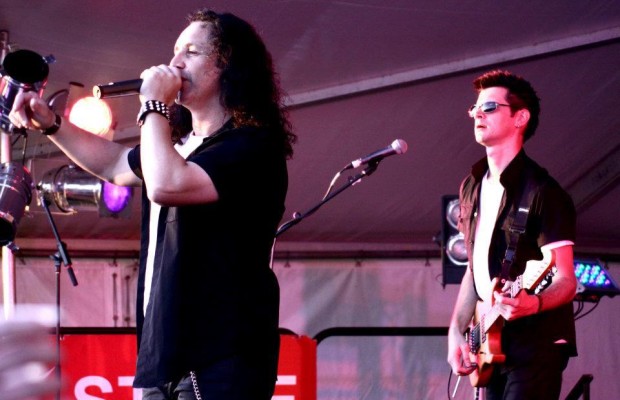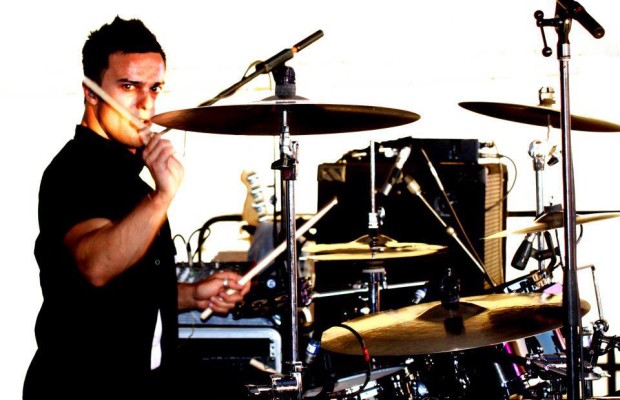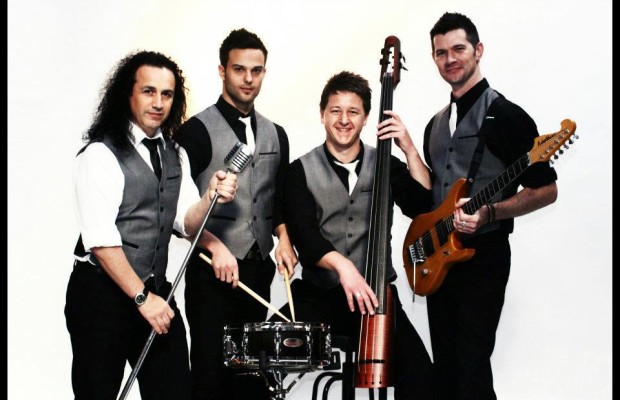 Frenzy are one of Adelaide's most energetic, exciting and entertaining corporate party bands.
Frenzy is an Adelaide cover band that is the result of careful planning and the selection of Adelaide's hottest musicians . George on vocals, Scott on drums, Lee on bass and Dave on guitar, Frenzy has the goods to deliver a great & entertaining show.
The bands song list includes all the current rock and pop hits mixed with the best of decades gone by. Their versatility ensures that no matter what the function, They will  play the right mix to get the crowd jumping and yelling for more, or as we like to call it 'whipped into a FRENZY!'
Since forming in early 2008 Frenzy has performed at a wide range of functions and corporate events, local council organizations, sporting clubs and private functions. With a large repertoire, They will tailor the evening's entertainment for you to ensure a great time is had by all.
500 miles – The Proclaimers

All the small things – Blink 182

Am I ever gonna see your face – The Angels

Amazing – Alex Lloyd

Another brick in the wall – Pink floyd

April sun in Cuba – Dragon

Are you gonna be my girl? – Jet

Are you gonna go my way – Lenny Kravitz

Bad case of loving you – Robert Palmer

Bad moon rising – Creedence Clearwater Revival

Better – Screaming Jets

Blister in the sun – Violent Femmes

Born to be alive – Patrick Hernandez

Brown eyed girl – Van Morrison

Burning ring of fire – Johnny Cash

Cherry cherry – Neil Diamond

Crazy little thing called love – Queen

Dec 63 (Oh what a night) – The Four Seasons

Don't change – INXS

Don't hold back – The Potbelleez

Dreadlock holiday – 10cc

Eagle rock – Daddy Cool

Faith – George Michael

Footloose – Kenny Loggins

Funky town – Pseudo Echo

I gotta feeling – Black Eyed Peas

I was made for loving you – Kiss

I'm yours – Jason Mraz

Jessie's girl – Rick Springfield

Learn to fly – Foo Fighters

Livin' on a prayer – Bon Jovi

Lonely boy – The Black Keys

Long way to the top – AC/DC

Marry you – Bruno Mars

My sharona – The Knack

New sensation – INXS

On my mind – Powderfinger

Place your hands – Reef

Rain – Dragon

Red, red wine – UB40

Roadhouse blues – The Doors

Rock and roll all night – Kiss

Rockin' all over the world – Status Quo

Run to paradise – The Choir Boys

Sex on fire – Kings of Leon

She's so high – Tal Bachman

Smells like teen spirit – Nirvana

Summer of '69 – Bryan Adams

Superstition – Steve Wonder

Sweet child of mine – Guns n' Roses