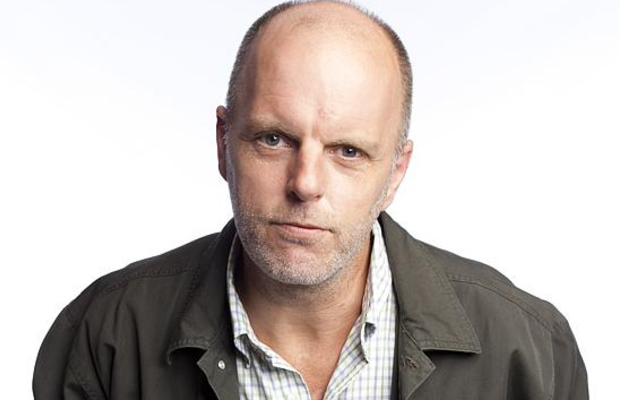 GREG FLEET
AUSTRALIAN COMEDIAN
Greg Fleet began his acting career in the early 1980s with several performances in Australian television series and telemovies. He starred in Matthew and Son alongside Nicole Kidman in 1984, and then played the role of "Delivery Man 2″ in an episode of Prisoner in 1985. Fleet went on to star as Lt Scott Harris in the Australian mini-series A Thousand Skies.
In 1988, after a guest appearance in The Flying Doctors, Greg Fleet took on the role of Dave Summers in the Australian soap Neighbours. His most dramatic sequence in this program involved killing the popular character of Daphne in a car accident. Fleet then appeared in the popular Australian sketch show Full Frontal.
Since then, Greg Fleet has been a regular stand-up comedian around Australia, and has appeared on many TV and radio comedy programs, including The Comedy Channel's Stand Up Australia!. He was the announcer and narrator for the comedy series Real Stories on the Ten Network, and provides the voice of "Sandy" the Yellow Labrador in TV commercials for the Home Hardware hardware store chain.
During 2006 and 2007 Greg Fleet was often heard on Triple M's Get This radio program as a frequent guest co-host alongside Tony Martin, Ed Kavalee, andRichard Marsland. On occasions he filled in as a last-minute replacement guest as he only lived a short distance away from the Triple M studio.
In 2011 Fleet commissioned a DVD containing segments of some of his best known performances. The DVD is sold as Bootlegs and Jumper pants and has been sold for $20 Australian dollars. Greg Fleet has alluded to the funds from this DVD going towards financing his filming of his classic 1995 show Thai Die. This was to be filmed on 7 November 2011 at The Comics Lounge in Melbourne.
In 2015, Greg Fleet starred in the Australian cult-classic underground zombie comedy film Me and My Mates vs the Zombie Apocalypse, alongside fellow Australian comedians Jim Jefferies and Alex Williamson. The film is now out on DVD and available to watch on Vimeo in Australia and New Zealand.
Greg Fleet released a memoir titled These Things Happen on August 25 2015.