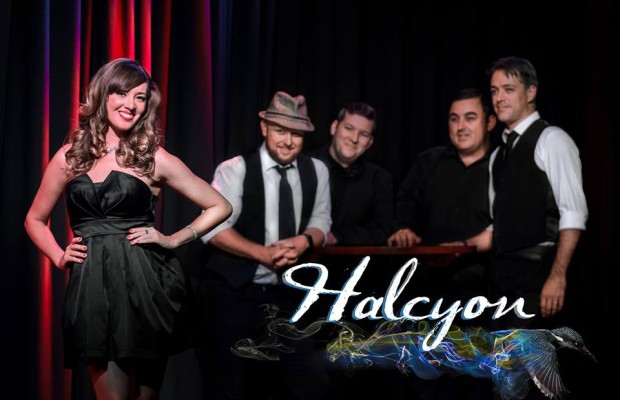 HALCYON – Sydney Based Wedding &

Corporate

Cover Band
Halcyon is Sydney's newest wedding & corporate cover band.
A brilliant collaboration of hot music talent, cover band Halcyon have boldly burst onto the live-music & events scene as Australia's premier cover band. Available for your corporate event, private function, wedding or venue, these artists who guarantee to get the party started with the newest Pop and Dance tracks, peppered with classic funk and R&B.  Starring David Andrew,  Josephine Ison, Matt Dorahy, Ben Fox & Tim Wilson.
Halcyon are available as a 4 or 5 piece band.
David Andrew  |  Keyboards & Vocals  |
Composer, songwriter and talented multi-instrumentalist, David has established himself as Sydney's most sought after session and live muso. He's produced and performed with artists such as the Paulini (Australian Idol), Kat Vas (XFactor) and Sophie Serafino, to name a few. His work has hit the charts locally and internationally, and he's played in some of the world's largest arenas, to crowds of 30,000 strong. He really has to be seen to be believed.
Josephine Ison  |  Vocalist  |
Josephine is singer, actor, presenter, voice artist, model & dancer. She's sung with some of Sydney's best cover bands, as well as in musical theatre, plus roles in television and film. Josephine has performed internationally as a vocalist, as well been employed by the world's greatest children's entertainers – The Wiggles. She was also a recipient of the Dusty Springfield Scholarship to study at NIDA and is currently studying an MBA in Arts & Entertainment Management with the Sydney Opera House.
Chris Gable  |  Guitar & Vocals  |
Award-winning multi instrumentalist & vocalist, Chris received the 2010 Johnny O'Keefe MO Award and along with several ACE Award and MO Award nominations. Based on the Central Coast, Chris is recognized as one of Sydney's hardest working musicians. His career has seen him perform internationally and his critically acclaimed show has toured the globe on some of the world's most prestigious cruise ships.
Matt Dorahy  |  Drums  |
Matt has done it all! 5 years on ships, touring all over the world, studied drumming in South America and he's now the HALCYON engine room. Having played with some of Sydney's finest including Jay Parrino (Australia's Got Talent), Mark da Costa (Australian Idol), Wild Catz and Let's Groove Tonight, Matt is one Sydney's most versatile and talented drummers. If he can't make you dance, nothing can.
Tim Wilson  |  Bass  |
Tim has been a regular presence in the Sydney covers scene for many years now. He's shared the stage with The Robertson Bros, Cossima Devito, Jellybean Jam, Peppermint Jam, The One Hit Wonders, Let's Groove Tonight and Grover, just to name a few. He brings a solid, melodic approach to the role of "The Bass Player" every time he picks up his instrument.