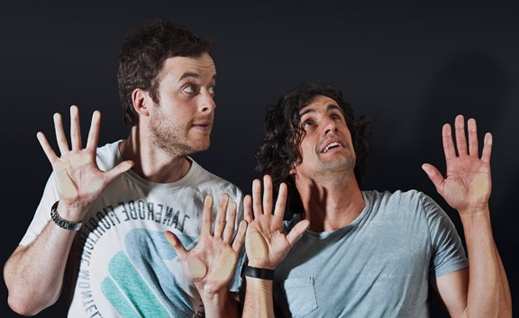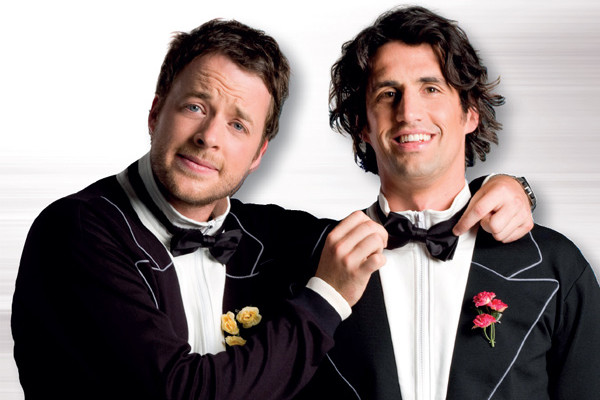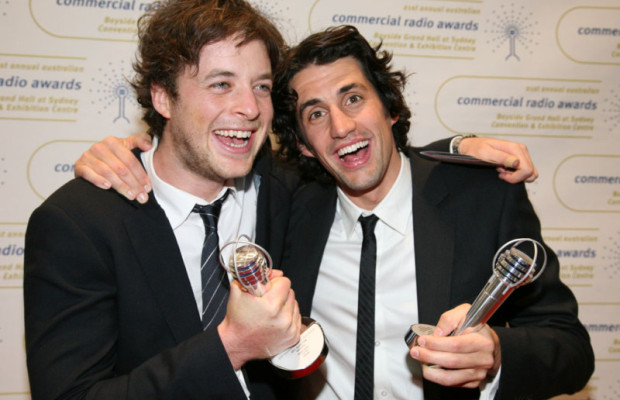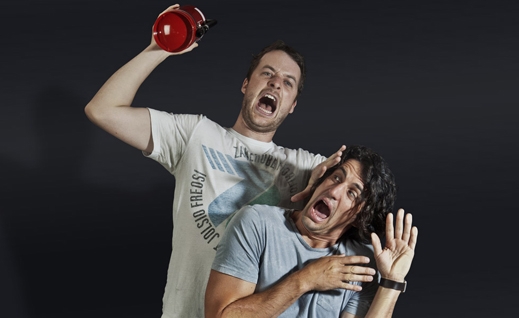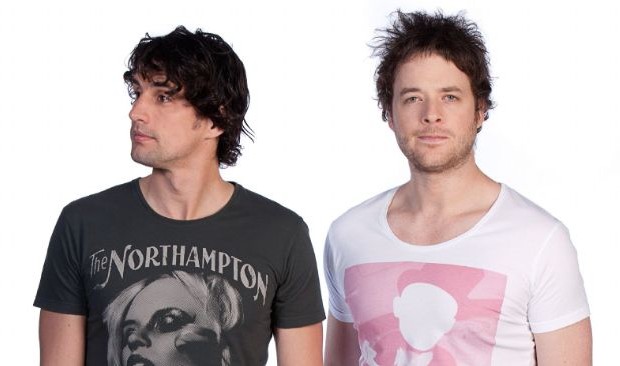 HAMISH AND ANDY –




HIRE AUSTRALIAN COMEDIANS AND TV PERSONALITIES
Hamish and Andy are are Australia's most popular media performers. So popular that 2012 brought with it a Gold Logie win for Hamish Blake, who said he could not have done it without his partner Andy Lee. This year they are    off to London to embark on their second season of "Hamish and Andy's Gap Year".
Hamish and Andy's story reads as one accomplishment after another. From hosting student radio, the duo was swept up by Fox FM for "The Almost Midday Show," where their popularity soon promoted them to the Drive slot on Fox in 2006 hosting their own show "Hamish and Andy."
After just five weeks on air, "Hamish and Andy" had unparalleled success with listeners, becoming the highest-rating radio program in Australian history with approximately 2.5million listeners nationally each week day, and holding this audience for 4 years.
In 2011 Hamish and Andy continued to entertain their audience, leaping off with their Gap Year in New York. Their adventures "  Hamish and Andy's Gap Year," were screened on the Nine Network.
Their exploits are also documented through a weekly podcast and through their radio show, now broadcasting each Friday and syndicated to regional stations  around Australia, New Zealand and Dubai.
Hamish and Andy continue to hold comedic reign over Australia with their podcasts recently topping the iTunes chart as the number 1 Australian Radio Podcast, averaging 240,000 downloads a month.
In 2008 Hamish and Andy released their 'Unessential Listening' CD, which went platinum, and sold an unprecedented and record breaking, over 100,000 copies. In 2010 they released a second CD to great acclaim; 'Celebrating over 50 Glorious Years.'
The guys return to radio this year and can be heard on Southern Cross Austereo Network Mondays 4 to 6pm and Tuesdays to Fridays 9 to 10am for Breakfast Brunch.
Their chemistry, cleverness and unique comedic style have earned them broad appeal with a national and overseas market. They receive excellent reviews for    everything they do in the corporate arena, and continue to be in high demand as Australia's most popular talent.