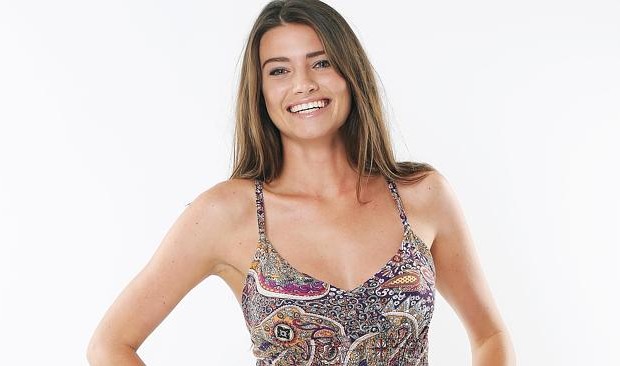 HOLLY TAPP
BOOK TV TALENT SHOW CONTESTANTS & FINALISTS
THE VOICE 
Holly Tapp is one of Australia's favourite contestants from the Voice season 3. Based in NT.
Australia has seen many artists over the years make their professional debut on various TV talent shows, including Australia's Got Talent, The X factor, So You Think You Can Dance and The Voice. These artists go onto recording careers and corporate engagements for the private sector.
Here at The Entertainment Bureau, we can source any of these artists and help give your next event that extra bit of WOW factor. Whether it be a solo performance or a full band engagement, we can help connect you with the celebrity artist of your choice. Call today for an obligation free quote.
HOLLY TAPP BIO
A country girl with a strong connection to the land, Holly divides her time between cattle rustling on her dad's station and studying music in Byron Bay. Growing up on the station in the remote Northern Territory, Holly first learnt guitar over the radio via distance education.
Fast forward to age 22 and after cutting her teeth in a seven-piece funk band, Holly has picked up her guitar and decided to go solo singing folk, pop, funk and soul.
Holly Tapp hails from a remote cattle station, 350 kilometres from the state's capital of Darwin, where her love of country music was born in the open space of her family's King River Station.
The isolation of a rural upbringing has shaped Tapp into a down-to-earth performer who left the skyscraper heels to the city girls and stepped up for her blind audition in a floaty maxi dress and simple leather sandals.
Keeping grounded during the crazy TV ride ahead is what it's all about for the university music student, who hopes to emulate the success of NT-girl-made-good Jessica Mauboy.
"It's so cool to think she's up there and this massive star and still has that Northern Territory way about her," Tapp told NewsCorp. "For sure, I look up to her."
Tapp and Queensland teen sensation Taila Gouge lead a country music charge this season, which is marked by the broad range of genres on show this year.
Responding to criticism of the series' limited song selections last year – which tended towards more pop and folk performers – the show's executive producer Julie Ward is proud of the diverse, raw talent The Voice has continued to attract.
There are the seasoned professionals, including Nat King Cole's nephew Lionel and industry veteran Doug Williams; the reality TV second-chancers like Sabrina Batshon and Hayley Jensen; as well as the gigging performers working hard on the club scene, like C Major and former Hi-5 star Fely Irvine, who have looked to show for their solo chance to shine.