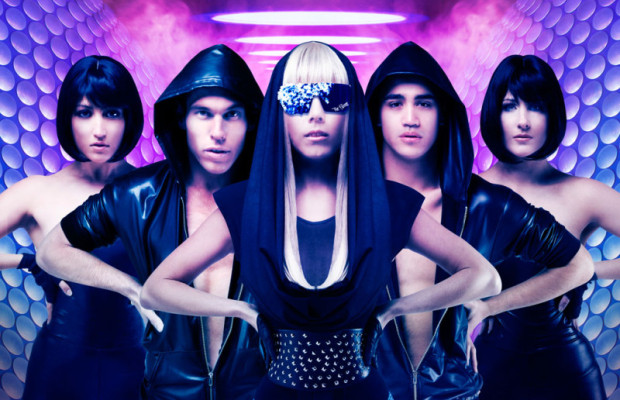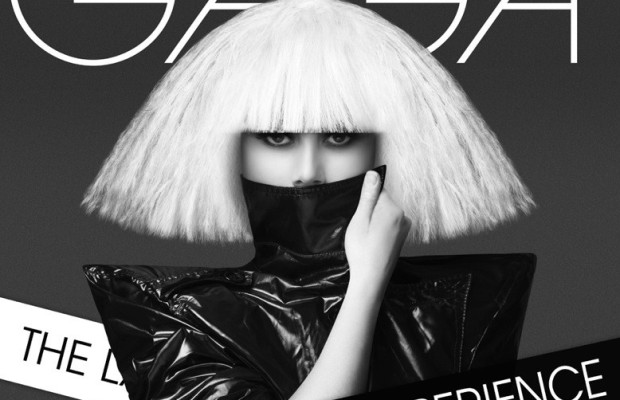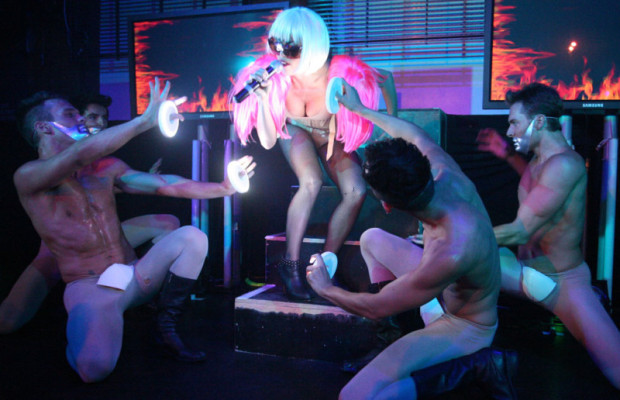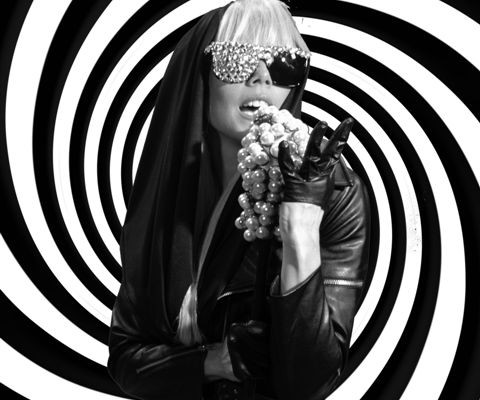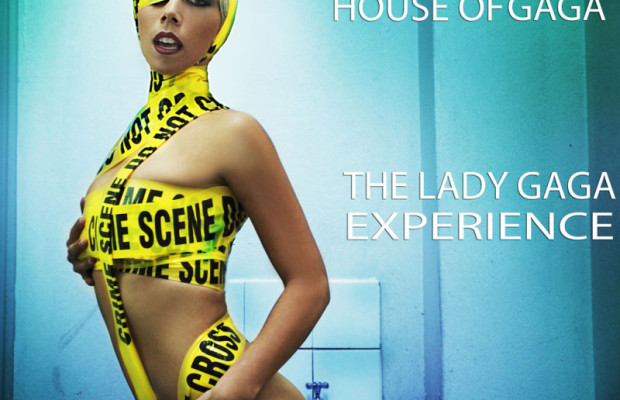 AVAILABLE FOR INTERNATIONAL EVENTS
This spectacular stage show has everything and more you would expect to see at a Lady Ga Ga Arena Concert….The Look , The Sound and all the outrageous bigger then life costumes.
The 'Warhol' of today's generation – Lady GaGa has taken planet earth by storm! Two parts dance-pop, one part electro-pop, and one part rock with a splash of disco and burlesque, GaGa pours all this into the figurative martini glasses of the world and now you too can have your glass filled with THE HOUSE OF GAGA – The Lady Ga Ga Experience.
The House of GaGa is Australia's very first Lady GaGa tribute show taking international events into the next millennium.  This spectacular, must see show encapsulates the exact look, feel and sound of Lady GaGa's very own stage shows. Be astonished by the outrageous costume replications, amazed by the cast of Australia's best commercial dancers and astounded by our very own look-a-like and sound-a-like, Lady GaGa! Created, directed and choreographed by two of Australia's industry leaders, Antony Ginandjar and Ashley Evans (THE SQUARED DIVISION), who's credits include SO YOU THINK YOU CAN DANCE, DANNII MINOGUE, MARCIA HINES, CHRISTINE ANU, ESKIMO JOE, SONY MUSIC, and ALTAR BOYZ the musical – this production is in a league of it's own!
The Show
Paparazzi
Telephone
Speechless
Lovegame
Beautiful Dirty Rich
Eh Eh (nothing else I can say)
Poker Face
Just Dance
Bad Romance
(other songs available on special request)
SHOW OPTIONS Standard Show
1 x Lady Gaga
4 x Dancers (2 female / 2 male)
25 minute show / 15 minute show / 5 minute show
Dancers can be added or subtracted to suit your requirements
Speciality acts added to this show also work extremely well, example; Tissue Act or Trapeze Artists.
TSD Productions is Australia's hottest boutique Creative Production House specialising in Artistic Direction, Choreography, Event Entertainment, Artist Development, Audio Editing/Recording, and Styling.  Founded and directed by two of Australia's leading performers, Antony Ginangjar and Ashley Evane, TSD Productions has over 12 years of international industry experience. As performers, some of their combine credits include: Fergie (of the Black Eyed Peas), Kylie Minogue, Tom Jones, Natalie Bathingswaighte, Jessica Mauboy, Grease – The Arena Spectacular, Hugh Jackman – The Boy From Oz, Scooby Doo The Movie, MTV Australian Video Music Awards, ARIA Awards, Australian Idol and television commercials for Coca-Cola, Sony Vaio and Cadbury's. Since joining forces,TSD Productions has seen itself choreographing for Dannii Minogue, Eskimo Joe, Christine Anu, M.A.C. Cosmetics opening of Rosemount Australian Fashion Week 2008 and Richard Branson's V Australia Launch.  Their latest choreographic credits in theatre include: A Green Room Award nomination for Best Choreography in a Musical for the Australian premier of the Off-Broadway, smash-hit, musical comedy, ALTAR BOYZ and the premier show of Les Paradis De Sources – France's latest cabaret theatre and revue show said to rival The Moulin Rouge!  However, most recently you would have seen this talented duo choreograph on Network Ten's, season 2 of So You Think You Can Dance – Australia.
TSD Productions is also renowned for delivering an extremely high standard in event entertainment and pre-packaged shows. Past clients include Saatchi and Saatchi, Hill and Knowlton, Vodafone, Holden, Hagemeyer and The Australian National Small Business Champion Awards.  Clients can choose from a catalogue of pre-packaged shows. However, if clients are after something more specific, The Squared Division can conceptualise and produce entertainment that is unique to their event – every element tailor made to suit the clients' needs!