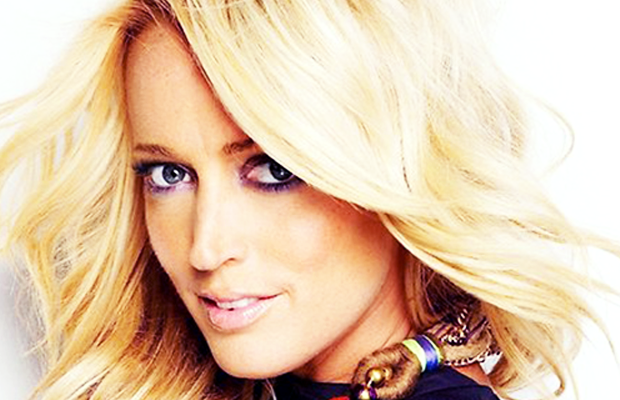 JACKIE O
RADIO & TV PERSONALITY
Jackie O originally had no intentions to become a radio personality until meeting Phil O'Neil whilst he was the night host at the Gold Coast's Sea FM in early 1993. At the time, she had worked as an office girl and sandwich hand at a delicatessen. She moved to Canberra with O'Neil a few months later, after he accepted an offer to join FM104.7. After initial rejections by management to have her as his 'phone girl', they finally agreed, although no remuneration was offered.
Soon after, O'Neil accepted an offer to join Triple M in Adelaide but only on condition that Jackie was to be his co-host and it was at this time that she adopted the stage name "Jackie O". When the next survey result came out, the duo's ratings had doubled, easily beating their main rivals SAFM in the same time slot. After another ratings rise in the following survey, Phil and Jackie were snapped up by Fox FM in Melbourne. Soon after, their show was networked (Hot 30) after their move to 2Day FM in Sydney.
The duo co-hosted a Network Ten music show called Ground Zero and the Hot 30 radio show during the late 1990s until the couple divorced and O'Neil relocated to the United Kingdom. Henderson's career on radio rose to new heights after she was partnered with "shock jock" Kyle Sandilands on theAustereo Network (broadcasting from Sydney station 2Day FM). The pair moved from drive time to breakfast at the beginning of 2005. They continued to host the countdown show The Hot Hits until August 2009.
In addition to radio, TV and advertising appearances, Jackie O has also done voice-over work for the animated movie Robots, voicing the character "Loretta Geargrinder" in the Australian release.
Jackie O has hosted a variety of television shows, most prominently the Popstars series, in which televised auditions were held to select members of a vocal group. In 2005, Jackie O also hosted the Network Ten reality show, Australian Princess, in which they transformed a group of women to sophisticated "princesses". A second series of Australian Princess had gone to air during the non-ratings summer period on Network 10 starting in December. No reason was given by the Network as to why it was shown out of the official ratings period.
In June 2007, Jackie O was a cast member of the The Nation airing on the Nine Network. She was also co-host of the comedy show Surprise Surprise Gotcha on the same network, the series has been called the Australian version of Punk'd which was made famous by pranking many celebrities. In October 2007, she along with her radio partner Kyle Sandilands would take Gretel Killeen's job in hosting the 2008 series of Big Brother Australia. Killeen hosted the show from its start in 2001 to 2007. Following poor ratings for this 2008 series, Network Ten announced on 14 July 2008 that Big Brother Australia would not return in 2009.