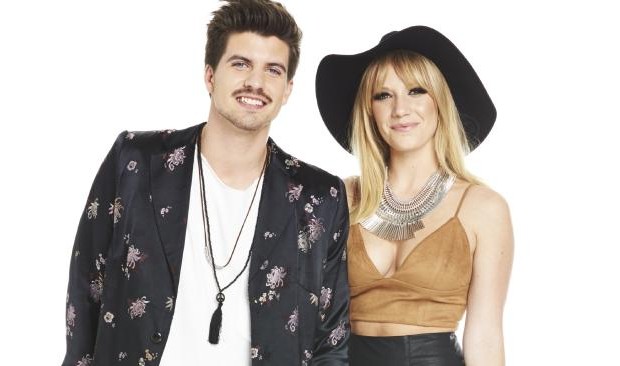 JESS AND MATT


BOOK TV TALENT SHOW CONTESTANTS & FINALISTS
X FACTOR
Jess and Matt are two of Australia's favourite contestants from X Factor 2015 . Based in Sydney NSW. Now available for Corporate and Special Events.
Australia has seen many artists over the years make their professional debut on various TV talent shows, including Australia's Got Talent, The X factor, So You Think You Can Dance and The Voice. These artists go onto recording careers and corporate engagements for the private sector. Here at The Entertainment Bureau, we can source any of these artists and help give your next event that extra bit of WOW factor. Whether it be a solo performance or a full band engagement, we can help connect you with the celebrity artist of your choice. Call today for an obligation free quote.
JESS AND MATT BIO
Jess and Matt have been making sweet music together for only a short time. The 24-year-olds started out as solo artists but became a duo a year ago. They wowed the judges at the auditions for Network Seven's The X Factor and reached the top 12.
The Sydney based artists have been slogging it out on the pubs and clubs circuit for the last five years. They saw The X Factor as an opportunity to share their music with a wider audience. "The dream is to be playing to millions of people and having people know your songs. The X Factor is a great platform for that."
Jess Dunbar grew up listening to 70s folk music from the likes of James Taylor and Carole King while Matt Price was influenced by blues and R&B legends such as Stevie Wonder.
Jess and Matt were praised by judges Chris Isaak, Guy Sebastian, James Blunt and Dannii Minogue for their amazing performances.
A couple on stage and off, they impressed at auditions with their acoustic version of Vance Joy's Georgia. "Your voices complement each other so beautifully," Guy told them.
Being a couple will work in their favour according to Jess. "We know each other inside out and have each other as support through the competition."