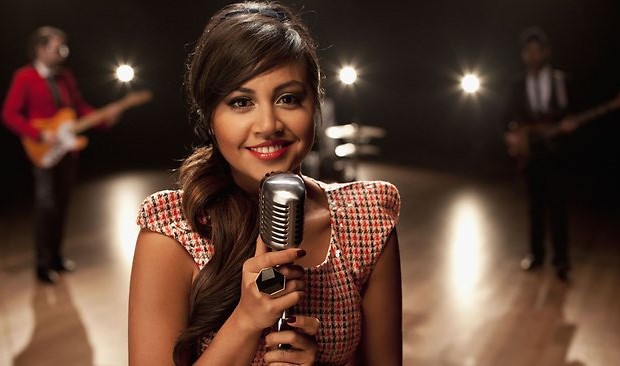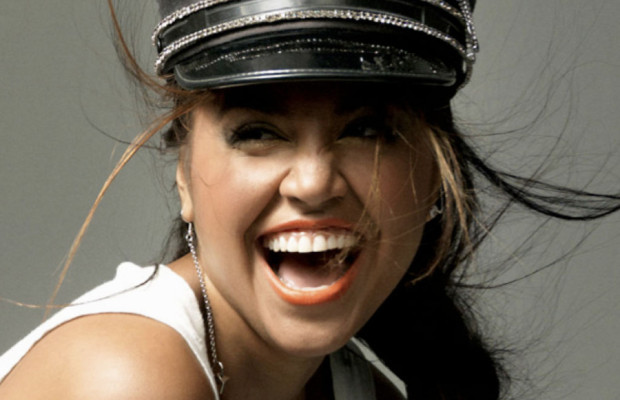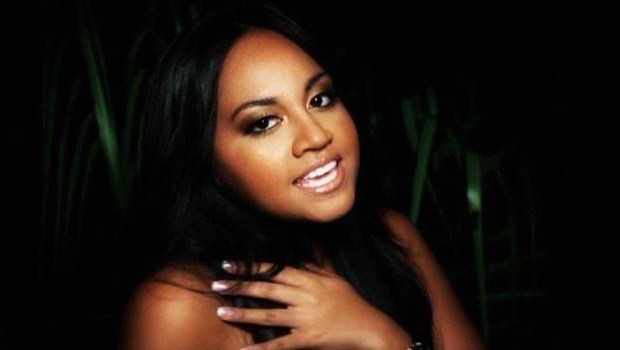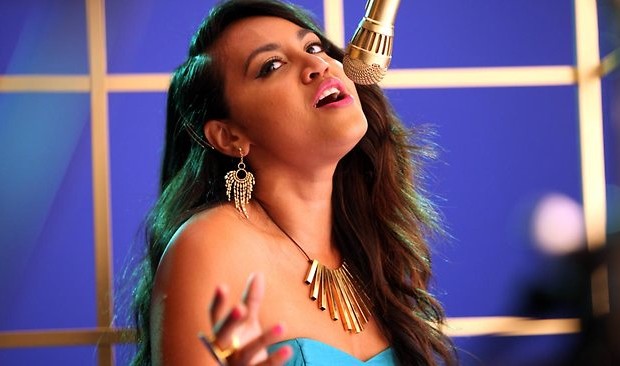 Jessica Mauboy is an Australian R&B singer, songwriter and actress. Born in Darwin, Northern Territory, Mauboy auditioned for the fourth series of Australian Idol (2006) at the age of 16 to pursue a recording career, when she later became the runner-up of the season. Two weeks after Idol ended, she subsequently signed a recording contract with Sony Music Australia.
Singer, songwriter, actress and performer
Sold over 1.7 million total units in Australia
Her story began in outback Australia with her family originating from the indigenous tribe – KuKu Yalanji.
Her musical journey began in 2006 with Australian Idol that all started with an audition tape filmed in the Australian desert of Alice Springs.
In 2008, her debut album 'Been Waiting' was released and went on to achieve DOUBLE PLATINUM sales and held consistently in the Australian ARIA charts for a year.
The album also featured the #1 ARIA single 'Burn' and Top 3 ARIA single 'Running Back' featuring Flo Rida with both singles achieving DOUBLE PLATINUM sales.
She has been the recipient of multiple awards including:
2009 ARIA AWARD for Highest Selling Single (Running Back featuring Flo Rida) ARIA #1 Chart Award MTV Australia Award APRA Award 7 x Deadly Awards (Indigenous Achievement Awards) 2 x Nickelodeon Kids' Choice Awards 3 x NT Indigenous Music Awards 2 x IT List Awards 2 x Cosmopolitan Fun, Fearless, Female Awards ACCTA Award for Best Supporting Actress AFCA Award for Best Supporting Actress 2012 Northern Territory Young Australian Of The Year
In January 2010, she made her debut as an actress in the Australian critically acclaimed film musical 'Bran Nue Dae' that also starred Academy Award winner Geoffrey Rush.
In November 2010, she released her next album 'Get Em' Girls' that is a Top 10 Gold album that featured her biggest hits to date: 'Inescapable' ,"Saturday Night' featuring Ludacris and 'Galaxy'
Her single 'Inescapable' was written by renowned US song-writer Diane Warren and went on to achieve DOUBLE PLATINUM sales and over 1 million views on YouTube/Vevo.
As a performer, she has mesmerized Australian audiences with major TV performances on multiple awards shows including MTV Australia, ARIA Awards and Nickelodeon Kids Choice Awards.
After supporting international superstars Beyonce, Flo Rida and Chris Brown tours around Australia, in 2011, Jessica Mauboy cemented her musical success with her first national sold out headline tour.
Jessica Mauboy has established herself as one of Australia's biggest female pop stars when she was invited to perform for Oprah Winfrey and US President Barack Obama in 2011.
She also represents a key role model to the indigenous community for Australia as seen in her involvements across their organizations that range from mentoring, performing and education. Jess was also bestowed the Northern Territory Young Australian of the Year for 2012.
In 2012, she embarked on her most exciting film and musical project yet with …. The Sapphires- Platinum Album – will be released by the Wienstein Company in March in the USA.
The film was the most successful Australian Film for 2012 and one of the biggest of the decade.
Jess has earned an ACCTA Award for Best Supporting Actress for her role as "Julie" in The Sapphires and an AFCA Award for the same category.
Jess performed and was nominated for BEST FEMALE, SONG OF THE YEAR & BEST POP RELEASE at the 2012 ARIA Awards and was recognized as one of the top 5 Australian artists to watch in Billboard Magazine.
She also stared in the Sydney Magazine's Top 100 list for 2012 and adorned the cover of WHO Magazine's Sexiest People for 2012.
In February 2013, Jess was named as the new face of the NRL's advertising campaign -performing the new anthem– a re-mix of the classic Etta James track' Something's Got a Hold On Me'. Jess is the first female to head the NRL campaign sine Tina Turner in the 1990's.
1989–2003: Early life and career beginnings
Jessica Mauboy was born in Darwin, Northern Territory on 4 August 1989. Her mother is an Indigenous Australian and her father is of Timorese Indonesian descent. Mauboy's grandmother involved her in the local church choir from an early age and from that point on, Mauboy continued to have a passion for music through the singing of her mother, the guitar-playing of her father and her whole family's overall passion for music. At the age of 14, Mauboy's talent for singing was exposed through the "Telstra Road to Tamworth" competition at the 2004 Telstra Country Music Festival. Winning her heat and traveling to Sydney to perform, Mauboy became the competition's first and youngest winner – a massive boost to the hopeful singer's confidence and a tribute to her acclaimed craft. Her winning also led to having a recording contract with Sony BMG and recorded a country version of Cyndi Lauper's "Girls Just Wanna Have Fun". Her contract with Sony BMG sparked controversy during her time on Australian Idol in 2006 with claims it was against the rules, but Grundy Television had said that Mauboy's experiences in Tamworth had no bearing on her involvement in Australian Idol and that she no longer had a contract with Sony, allowing her to participate in the competition.
2006: Australian Idol
In 2006, Jessica Mauboy auditioned for the fourth season of Australian Idol in Alice Springs, encouraged by her older sister and her father. Her performance of "I Have Nothing" by Whitney Houston impressed the judges, who each gave her a "yes" to progress through to the semi-finals. During the show she continued to impress the judges performing a variety of pop and R&B music including "Crazy in Love", "Butterfly" and most notably "When You Believe". During the show, judge Kyle Sandilands made comments regarding Mauboy's weight after her performance of "Walk Away" in the second elimination night. Sandilands had commented that if she wished to succeed in the music industry, she should "lose the jelly belly". The comment was met with a back-lash from Victoria's Youth Affairs Minister Jacinta Allan who stated "Young people are bombarded with images of impossibly thin models and then have to sit through insensitive assessments such as the one delivered by Kyle on Australian Idol. In an interview with Who magazine's Alicia Neil, two years after the comment was made, Mauboy stated "I kind of took it as a joke[…] I look back on it as a positive thing – it made me a stronger person." On 27 November 2006 Jessica Mauboy along with fellow contestant Damien Leith, made it to the grand final of the show, performing at the Sydney Opera House. After the viewer votes had been tallied it was announced that Jessica Mauboy was runner-up to Leith.
2006–2008: The Journey and Young Divas
On 10 December 2006, two weeks after the fourth series of Australian Idol ended, it was announced that Mauboy had signed a recording contract with Sony BMG, with company spokesman Denis Handlin stating that her debut album would be released in mid-2007. On 24 February 2007, Jessica Mauboy released her debut live album, The Journey, containing her Idol performances in the top-12. The album debuted at No. 4 on the ARIA Albums Chart, and gained a gold accreditation. Jessica Mauboy also recorded the song "Right Up Higher", which was used as the opening theme of The Catch-Up, a daytime talk show on Australia's Channel Nine. She also appeared in advertisements for the shampoo product Head & Shoulders.
Seven months following the release of The Journey, it was announced on 26 September 2007 that Mauboy was the new member of the Young Divas, replacing Ricki-Lee Coulter, who had featured on the group's debut album but departed in June 2007 to resume her solo career. The first single to feature vocals from Mauboy, "Turn Me Loose" was released in November 2007 and peaked at No. 15 on the ARIA Singles Chart. The group's second cover album (first with Mauboy), entitled New Attitude, was released a week later and debuted at No. 10, and gained a gold accreditation. Meanwhile in March 2008, Mauboy signed on to the Australian Government In2Oz program, designed to promote closer ties with Indonesia. As a part of this program, she travelled to Indonesia for a week long trip performing around the country. She also performed on Indonesian Idol, singing Beyoncé's "Crazy in Love" and "Sempurna" (Perfect) with former Indonesian Idol contestants Mike, Judika and Lucky. On 24 August 2008, following months of rumours about the Young Divas, it was announced that after a year with the group, Mauboy had decided to quit in order to concentrate on her solo career. Founding member Paulini Curuenavuli had also decided to depart, leaving Kate DeAraugo and Emily Williams as the only remaining members. Their manager David Champion stated that the Divas would undergo a third line-up change following the departures of Mauboy and Curuenavuli, with a third album to be released later in the year. However both DeAraugo and Williams subsequently resumed their solo careers, and the group officially disbanded.
2008–2010: Been Waiting
In 2008, Jessica Mauboy began to write and record music for her debut solo album, Been Waiting, and also re-located to Sydney from The Northern Territory. In September 2008, Mauboy released her debut solo single "Running Back" which featured American rapper Flo Rida. The single peaked at No. 3 on the ARIA Singles Chart and gained double platinum accreditation. On 22 November 2008 she released her debut studio album Been Waiting. The album peaked at No. 11 on the ARIA Albums Chart and spent 59 weeks in the ARIA top 50 and also gained double platinum accreditation. In December 2008, Jessica Mauboy released her second single, "Burn" which peaked at No. 1, making it her first number one single on the charts. It spent 23 weeks in the ARIA top 50 and gained a platinum accreditation.
In March 2009, it was announced that Jessica Mauboy signed to UK label Ministry of Sound and released her album in Japan on 22 April 2009. The next three singles released, "Been Waiting", "Because" and "Up/Down" all peaked in the ARIA top 15 and gained a gold accreditation each, except for the final single "Let Me Be Me" which peaked at No. 26. Along with Flo Rida, Mauboy was a support act for Beyoncé Knowles during the Australian leg of her I Am… Tour in September 2009. The tour began on 15 September 2009 and ended on 24 September 2009. In October 2009, it was announced that Mauboy received seven ARIA Award nominations for "Highest Selling Single" ("Burn" and "Running Back"), "Highest Selling Album", "Best Pop Release", "Breakthrough Artist Single" ("Running Back"), "Breakthrough Artist Album" and "Best Female Artist". However, Mauboy only won the award for "Highest Selling Single", for the single "Running Back" with Flo Rida. Towards the end of 2008 Mauboy had a starring role in the film adaptation of the 1990 Aboriginal musical Bran Nue Dae. The film was directed by Rachel Perkins and also stars Ernie Dingo, Geoffrey Rush, Missy Higgins and Deborah Mailman. In the movie, Mauboy plays a character named Rosie who is a local church singer and has a love interest of schoolboy Willie (played by Rocky McKenzie). It was released in Australia on 14 January 2010 and took $2.5 million in its first week. It went on to gross over $7 million, making it the 32nd highest grossing Australian film at the time. During this time, Universal Music Publishing Group announced that Mauboy signed to Universal Music for an exclusive world-wide long-term publishing agreement. In April 2010, Mauboy was part of the Byron Bay's Bluesfest along with many other national and international acts.
2010–present: Get 'Em Girls
In May 2010, Jessica Mauboy collaborated with four other international artists representing their continents – American Sean Kingston representing America, South African Jody Williams representing Africa, Singaporean Tabitha Nauser (Asia), British Steve Appleton (Europe), with Mauboy representing Oceania – on a song entitled "Everyone", which was used as the theme song for the 2010 Summer Youth Olympics. They performed the song at the opening of the Olympics held in Singapore on 14 August 2010. However, Kingston was unable to attend, due to a passport mix-up.
In September 2010, Mauboy released her new single, "Get 'Em Girls" which features Snoop Dogg and debuted on the ARIA Singles Chart at No. 19. It is the lead single from her second album with the same name released on 5 November 2010.
At the 2010 Nickelodeon Australian Kids' Choice Awards, Mauboy co-hosted the Awards ceremony with Liam Hemsworth and iCarly's Jerry Trainor.