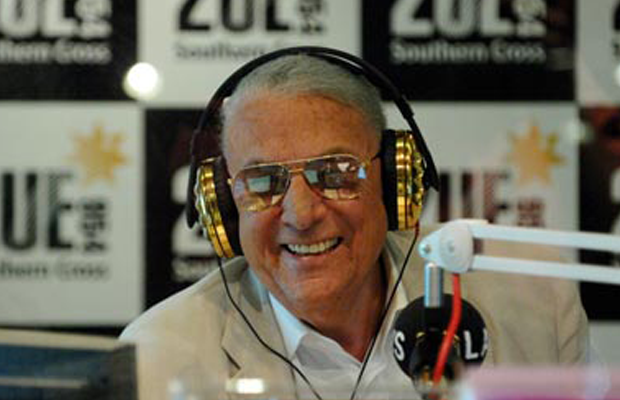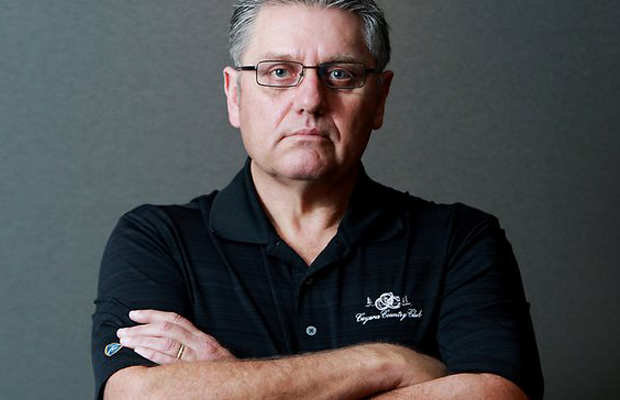 JOHN LAWS
AUSTRALIAN RADIO PRESENTER
John Laws' radio show was syndicated throughout Australia for many years and was consistently one of the most popular and influential programs in the Australian media. Laws is also a familiar voice for generations of Australians through his large and varied body of work as a voice-over artist for commercials, and as a celebrity endorser of commercial products, notably Valvoline motor oil, with his popular catchphrase "Valvoline, you know what I mean" and Oral-Btoothbrushes (the slogan "Oral-B, the toothbrush more dentists use.")
John Laws was on Australian talk radio longer than any other broadcaster and as a result of his popularity, for many years he has been cited as Australia's highest-paid radio personality. Although he commented regularly on topical news, Laws did not consider himself a journalist, saying he considered himself foremost to be an entertainer and salesman. Laws had become one of the most influential media personalities in Australia over the last three decades, and one of the few commercial radio personalities whose interviews with state and federal political leaders are considered to have a significant influence of the course of politics in New South Wales especially, and Australia in general.
Biography
Born in Wau, Papua New Guinea, Laws contracted polio twice – once as a child, and again as a young man.
John Laws was educated at Mosman Preparatory School and Knox Grammar School in Sydney, Australia. He began his radio career in 1953 at 3BO in Bendigobefore working at several rural radio stations prior to joining 2UE in 1957, the first of four terms at that Sydney radio station, during which time Laws, (along with Bob Rogers, Tony Withersand and Stan Rofe) became prominent as one of the first Australian disc jockeys to play rock'n'roll music. Laws is said to have pioneered the practice (soon taken up by Rofe) of using contacts in the airline industry to supply him with the latest pop releases from overseas, a facility which gave him an edge at a time when many pop records were not released in Australia until weeks or even months after being issued overseas.
John Laws left 2UE two years later, and moved for a time to the Hunter Region, where he ran a farm. In 1962 he moved back to Sydney where he joined 2GB, remaining with the station for two years before he rejoined 2UE in 1964. His stint at 2UE continued until 1969, at which point Laws joined 2UW's line-up and remained there for 10 years. He returned to 2UE in 1979, this time for another five years. He then moved to 2GB after a highly publicised bid for his services, but returned to the 2UE fold when the station was number eight in the ratings. The return of Laws was the primary cause of the station then being number one in Sydney for many years. Laws' radio program was syndicated nationwide, with it especially popular in rural areas. Capital city stations taking Laws include 4BC in Brisbane, 2CC in Canberra, 101.7 HOFM in Hobart and Mix 1049 in Darwin.
1998 saw John Laws make the move to television, with John Laws – In One Lifetime on Network Ten and LAWS onFoxtel. While LAWS continued until 2000, John Laws – In One Lifetime was dropped after two episodes – although the remaining five episodes that were commissioned by Network 10 were aired later that year. (The Network 10 show was parodied for a title of the skit "John Laws: In One Bucket" on the Martin/Molloy's 1998 comedy album Eat Your Peas).
However, his appeal began to wane. In 2002, station colleague and arch-rival Alan Jones moved from 2UE to 2GB, and soon took that station to the top talk position in Sydney.
John Laws also has recorded numerous albums (mostly of Australian country music), and has written several best selling books.
Retirement announcement
After 55 years on air, Laws announced on 25 June 2007 that he would retire at the end of the year. However, he was pre-empted by other media agencies, who broke the story at 9:00 am. Laws made the announcement at about 9:10 am, saying that he had planned to make the announcement at about 9:45 am.
Laws' last broadcast was on 30 November 2007, one week after the federal election. He began as always, "Hello world, I'm John Laws" and signed off with his usual quote, 'you…be kind to each other.' He then left the 2UE building in Sydney in his distinctive Rolls Royce Phantom surrounded by hordes of cameramen.
In August 2009, John Laws revealed on Vega (now known as Smooth FM) that he missed radio and that he was interested in returning to the airwaves. This was followed five months later by an announcement by Laws' manager, revealing that Laws had entered into negotiations with a number of radio stations, including2SM. Nevertheless, the suggestions that Laws would be returning from retirement in 2010 ended shortly thereafter, when 2UE management revealed that their contract with Laws precluded him from competing with their station until December 2010.
Return to radio
John Laws' management confirmed in November 2010 that he would be returning to radio, following the expiry of the no-compete clause that prevented him from signing with a new network. He currently presents a morning programme on 2SM and the Super Radio Network.