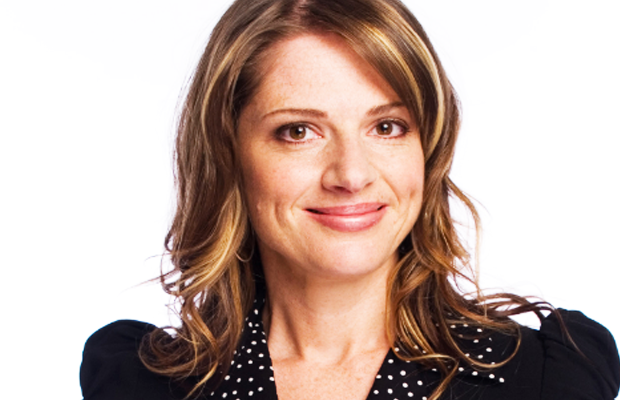 JULIA ZEMIRO
RADIO PRESENTER, ACTRESS, SINGER & TV PERSONALITY
Acting
Julia Zemiro graduated from the Victorian College of the Arts in 1993 and found work touring with the Bell Shakespeare Company. She has featured in short films including The Extra and Muffled Love, winning the Tropfest Best Actress award twice, in 1999 (for The Extra) and in 2001 (for Muffled Love). She co-wrote, performed and directed Backpackers for the 2000 Melbourne International Comedy Festival.
Julia Zemiro appeared as "Bronya" in Eurovision, the Musical (2003), Euromax 7 The Musical (2004) and Eürobeat: Almost Eurovision (2006).
A long-time Theatresports veteran, Julia Zemiro played at the Belvoir St Theatre, Sydney, for many years before her move to Melbourne. She performed withImpro Melbourne, starring in their annual season of Celebrity Theatresports and regularly appeared in their Melbourne International Comedy Festival hit, "Late Nite Impro". She was a core cast member of the improvised stage show Spontaneous Broadway.
In 2014, Julia Zemiro played Roxane's duenna in Edmond Rostand's 1897 play Cyrano de Bergerac opposite Richard Roxburgh's Cyrano with the Sydney Theatre Company.
Television
Julia Zemiro first appeared as a television presenter as the host of World Telly 2, an international co-production devised by broadcaster and journalist Scott Watkins-Sully. She previously appeared in the original World Telly as part of an improvised comedy group. The World Telly programmes were broadcast byABC's Australia Television, the ABC's original but now defunct venture into international satellite broadcasting.
During her time with the Bell Shakespeare Company, Zemiro became a regular panellist and debater for Good News Week as well as a writer and performer for two seasons on Totally Full Frontal in which she played over 30 characters.
Since 2005, she has hosted RocKwiz on SBS, a music quiz show usually recorded at The Espy.
Subsequently, Julia Zemiro has enjoyed a variety of performances on television. She appeared in an episode of CNNNN as the host of "Animal Farm". She was a judge on LifeStyle Food's Great BBQ Challenge in 2006 and 2007. In 2006, she appeared on the comedy show The Wedge as various characters.
In May/June 2006, Julia Zemiro hosted the one-off SBS series Song for the Socceroos, a talent show in search of a theme song for the Australian Socceroossoccer team during their bid for the 2006 FIFA World Cup. The group Freedom of Thought won the competition with their song "Green And Gold".
In 2007, Julia Zemiro appeared in and won Australia's Brainiest TV Star. The same year, she was a contestant on Channel Seven's It Takes Two, paired withDave Gleeson; they were the fourth pair to be eliminated.
Julia Zemiro has appeared in television commercials, including as a satiric French fashion expert called Fifi La Croix for Target's breast cancer campaign. She appeared as a guest in the third episode of Top Gear Australia and in 2009 on ADbc. She appeared as a frequent participant on Thank God You're Hereand Talkin' 'Bout Your Generation. In 2011, she appeared in the final episode of The Bazura Project's Guide To Sinema as a fake chat show host.
Together with 3RRR radio personality Sam Pang, Julia Zemiro has acted as a commentator for the SBS broadcast of the Eurovision Song Contests in 2009 in Moscow, Russia, in 2010 in Oslo, Norway, in 2011 in Düsseldorf, Germany, in 2012 in Baku, Azerbaijan, in 2013 in Malmö, Sweden, in 2014 in Copenhagen, Denmark, and in 2015 in Vienna, Austria.
She appeared in Conspiracy 365 during 2012, a 12 part Australian drama series on FMC as Oriana De La Force.
Julia Zemiro appeared on BBC's QI in November 2012, after appearing on a stage with Stephen Fry and Alan Davies on QI Live (stage version of the QI show) in Melbourne in December 2011. She has subsequently appeared on QI in January 2013 and January 2016.
She took the French-speaking role of Isabelle in the 2013 ABC TV film An Accidental Soldier, a film directed by Rachel Ward and set in France during theFirst World War. Her interview program, Julia Zemiro's Home Delivery, in which she interviewed five Australian comedians in five episodes, began onABC1 on 18 September 2013.
Julia Zemiro could be seen on screens across Europe when she appeared on a video-clip insert to the tongue-in-cheek interval act of the second semi-final of the Eurovision Song Contest 2014 in Copenhagen. She led a recorded plea to the EBU asking that Australia be allowed to join Eurovision, before being seen in a helicopter 'moving' Australia to its new position in the centre of Europe.
Julia Zemiro hosted the 2014 New Year's Eve telecast from Sydney Harbour with Toby Truslove for ABC1.