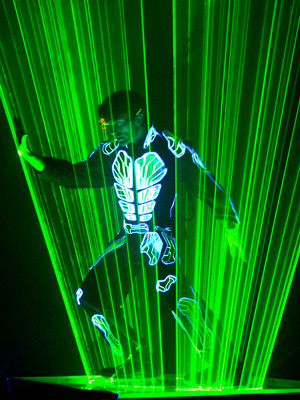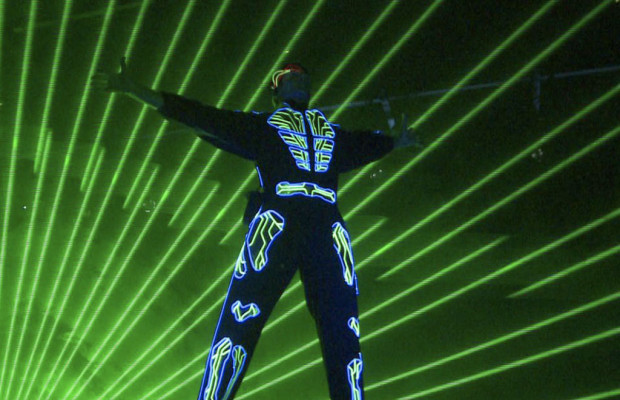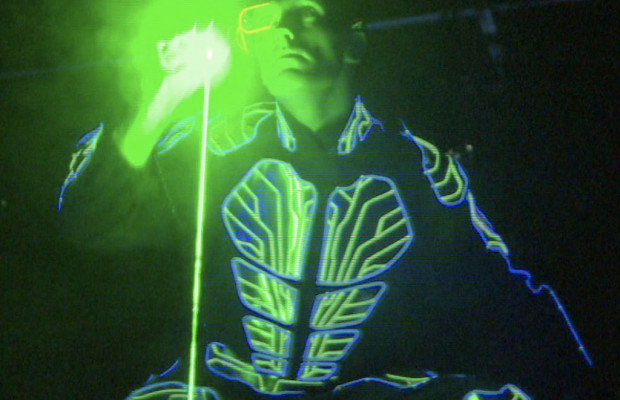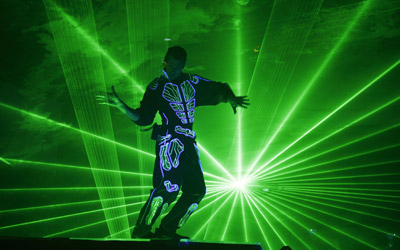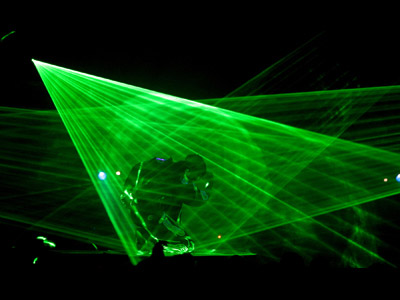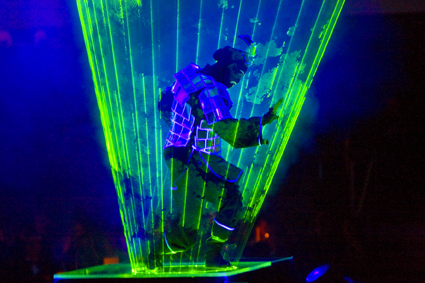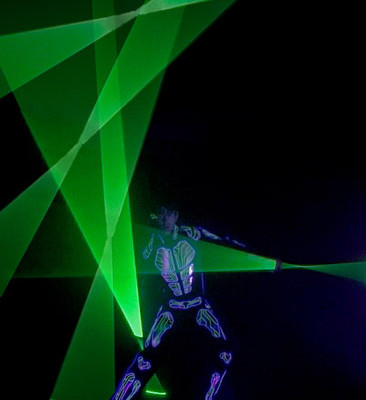 Beams of laser light are manipulated right in front of your eyes with a combination of  complex 3D volumetric effects. As an addition to the performance your logo or message  can be revealed during the finale of the act.
LASERMAN 360 – A NEW ERA
The new 360 show has been created from the past years of performing the Laserman shows and analysing all the procedures of the act, then redesigning it to make the performance more impactful, implementing new technology to enhance the overall act, as well as making load in and out faster, and striking quicker and easier.
Laserman 360 – A truly magical illusion! Blades of laser light are hand manipulated right in front of your eyes! Watch the laws of physics crumble when the performer actually "holds" a beam of light in his hand, splits it into two, then bends them and spins them around like a light sabre! He even throws the beams over your head, up into the roof and creates blasts of logos and powerful messages around the room!