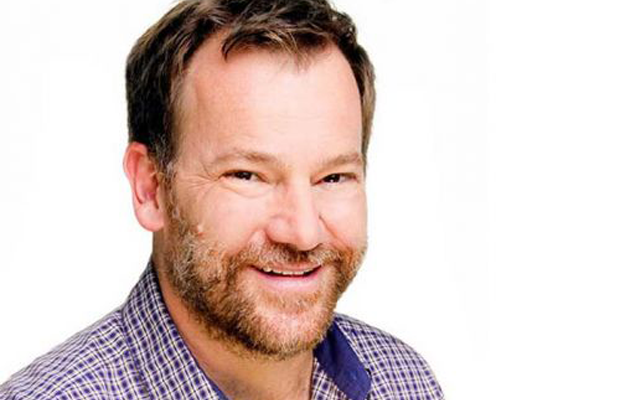 LEHMO
COMEDIAN, RADIO & TV PERSONALITY 
In the early 1990s, Lehmo appeared on the "Red Faces" segment of Hey Hey It's Saturday. He did a stand-up routine that bombed, scoring 2 zeros and a 3 from the judges.[2]
Lehmo has travelled to East Timor and the Middle East to entertain the troops and on his return used his experiences as part of his comedy routine.
He has also performed sell out seasons at the Adelaide Fringe Festival (2000, 2002 and 2004), theMelbourne International Comedy Festival (1999, 2002, 2003, 2004 and 2005) and the Edinburgh Fringe Festival (1996 and 1997).
His live credits in the UK include the 1996 and 1997 Edinburgh Fringe Festivals, The Comedy Store, London and Jongleurs – the largest chain of comedy clubs in Britain. Lehmo has also performed regular gigs at the Boston Comedy Club and Gotham Comedy Club, both in New York City.
Overseas demand for Lehmo has seen him appear on England's BBC TV Comedy Showcase and as a regular compere on Britain's longest-running television stand up show Stand up Live. Lehmo also played himself in a series of ads for XXXX beer which were shot in India and screened in the UK.
World record
In May 2005, Lehmann broke the Guinness World Record for the most jokes told in an hour with 549, beating the previous record of 499, which was held by UK comedian Tim Vine.
In April 2014, the record was reassigned back to Tim Vine following a decision from Guinness World Record officials. An official spokesman said that Anthony Lehmann had breached the guidelines.
Radio
He had been the host of the breakfast show on SAFM with Lisa "Milly" Millard.
In April 2007, Lehmo joined Triple M to co-host drive-time program Wil & Lehmo which also starred fellow comedian co-host Wil Anderson. The show ended in November 2008.
In 2010, Lehmann joined Brigitte Duclos on Mix 1011 to host Mix Mornings where he replaced Tom Gleeson.
In December 2011, Australian Radio Network announced that Lehmann and Duclos would move to present Brig & Lehmo for Breakfast on Gold 104.3 replacing Grubby & Dee Dee.
In November 2015, Duclos left Gold 104.3 and it was announced that Jo Stanley would replace her from January 2016.
Television
Lehmo was a co-host of Before The Game alongside Dave Hughes, Neroli Meadows, Andy Maher and Mick Molloy. The show was based on theAFL, and Lehmo has stated that he is a die-hard supporter of the Hawthorn Football Club. Other television appearances include Rove Live, The Glass House and Neighbours.
More recently, Lehmo has appeared on news chat show The Project, acting as the main replacement for Peter Helliar on Friday nights and while he is on holidays. He also stars in the comedy series Utopia and a guest appearance on Have You Been Paying Attention?.
Film
In 2009 he played a cameo role in the Australian movie Offside. He appears as the character 'Leechy', a former Junior Socceroo, a soccer star – a role he says is not at odds with his public identity as an active supporter of Aussie Rules football club Hawthorn.
In order to play the role of Leechy, Lehmo flew to Adelaide for six hours on 6 February 2008. Once shooting was completed, he broadcast his afternoon drive-time radio show from a sister Adelaide radio station, before flying back to Sydney.
In 2010, Lehmo was developing another script with writer/director Carlo Petraccaro.