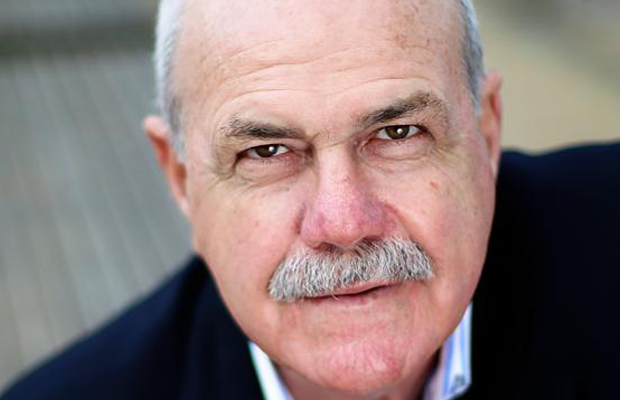 LEIGH MATTHEWS
AFL FOOTBALLER & COMMENTATOR
Leigh Matthews played his junior football at the Chelsea Football Club, and joined Hawthorn at the age of sixteen, having already played senior suburban football. Part of a footballing family, Matthews' brother Kelvin had played 155 games at Hawthorn and Geelong. Matthews made his senior debut for the Hawks in round 16 of the 1969 against Melbourne, as a forward pocket, crumbing around the feet of Hawthorn's champion full forward, Peter Hudson. Matthews kicked a goal with his first kickand went on to kick at least one goal in each of his five games that year, winning the club's Best First Year Player award. By mid-way through 1970, Matthews had earned a regular place in the team, as a rover rotating forward, and was immediately impressive, kicking 20 goals from 16 games for the season.
1970s
Though still a teenager, Leigh Matthews became one of the most important players in a dominant Hawthorn team in 1971. He developed an uncanny ability to win contests, especially near the goals. He kicked 43 goals at an average of 1.9 in 1971 and earned his first of fourteen Victorian guernseys, his first of eight Hawthorn Best and Fairest awards, and his first of four playing premiership medallions.
On 17 July 1971, Matthews notoriously felled one of the game's fairest and best rovers, Barry Cable, with an elbow to the head. This was the first in a series of occasional violent lapses that punctuated, and ultimately soiled, Matthews' stellar career, culminating in his conviction for criminal assault arising out of an on-field incident in 1985 described below.
In round two of 1972, Leigh Matthews destroyed North Melbourne, for the first of what would end up being many times. He kicked 8 goals in the absence of Hudson (who suffered a season ending knee injury the previous week). Matthews kicked another six goals against South Melbourne in round 18 and finished the season with 45 goals at 2.1 per game. He won his second club best and fairest – before his 21st birthday. Matthews made his presence felt early again in 1973 with an amazing 11 goal haul against Essendon in round 3, also amassing 42 possessions in the same game. The rest of his season was comparatively quiet, however his total of 51 goals from 19 games was an impressive figure given the increased time he spent in the midfield. By 1974, Matthews had become one of the toughest and most damaging players in the game. Strong, quick and almost impossible to tackle, Matthews regularly turned matches with brilliant solo efforts. Against Collingwood in a semi final Matthews proved the difference with 7 goals from 24 disposals. He went on to win his third best and fairest, averaging 21.8 disposals and kicking 52 goals for the season.
After six seasons in the VFL, Leigh Matthews established himself as a superstar of the competition in 1975, winning the Coleman Medal as the League's leading goal kicker, with 67 goals (68 including finals), while averaging 22.9 disposals per game. While 67 goals was an unusually low tally, it was a rare result for a non-full forward to lead the competition. He started the season brilliantly with 47 goals in the first 12 games, including five bags of 5 or more. His 6 goals from 28 kicks in round 9 against Footscray was a highlight. He was unable to maintain this pace in the second half of the season and could manage only 21 goals in his last 11 appearances. Hawthorn made the Grand Final, however they fell to North Melbourne, with Matthews going goalless on the day.
Another brilliant season in 1976 confirmed Leigh Matthews as one of the best players in the game. He kicked more goals than most Full Forwards, while also being one of the most effective ball winners in the game. For the season Matthews kicked 71 goals at 3.2 per game and averaged 22.5 disposals, winning his fourth Best and Fairest. His best game for the year came in a Qualifying Final against North Melbourne, when he had 31 kicks and kicked 7 goals from 13 scoring shots. It was an immense performance in a hard fought win. Hawthorn again played North in the Grand Final, and although Matthews was not amongst the best this time, his second premiership medal was just reward for a brilliant season.
In 1977 Leigh Matthews went from being from one of best players in league to one of best of all time, with what was among the greatest individual seasons by any player in history. Matthews posted career highs in kicks, marks, handballs and goals, averaging 27.1 disposals per game and kicking 91 goals at 3.8 per game. He had 41 disposals in round 10 against Melbourne, but the peak of Matthews' form came during the last eight games of the home and away season, during which he averaged 29.8 disposals and 5.1 goals. He kicked 7 goals and had 30-plus disposals three times in seven weeks and finished the season with another 30 disposals and 6 goals against Essendon in round 22. He won Hawthorn's best and fairest for the fifth time. Matthews 91 goals that year was a record for goals kicked by a non-full forward, until it was broken in 1990 by Collingwood's Peter Daicos (where Matthews was then coaching).
Leigh Matthews performances in 1978 further confirmed his status as the game's number one player, as he added another 71 goals to his career tally and averaged 25.5 disposals and a career high 6.4 marks, in a year that saw him win his sixth best and fairest and his third premiership medallion. The Hawks again played North Melbourne in the Grand Final, but this time, a best afield display of 28 disposals and 4 goals by Matthews ensured the win for Hawthorn.
Leigh Matthews was on track for another stellar season in 1979 before injury forced him out of all but two of the last 10 games of the year. A 7-goal performance against Richmond in round 5 was a highlight in a season that saw him spend less time in front of goals and more in the midfield.
1980s
In 1980, Leigh Matthews became the captain of Hawthorn, a position he held until his retirement in 1985. He was also selected as the captain of the Victorian State of Origin team for the only time in his career, and he won his seventh club Best and Fairest. Matthews spent less time in the forward line and while it was the first time since 1971 that he averaged less than two goals per game, his 26.9 disposals per game was second highest in the league.
Hawthorn opened the 1981 season against Melbourne in round 1 and Leigh Matthews, under a slight injury cloud, lined up at full forward to great effect. He took 10 marks and kicked 11 goals. Matthews missed five games between rounds 3 and 8, before returning to his customary role, alternating between the forward line and midfield, for the rest of the season. He maintained impressive form for most of the year, averaging 23.5 disposals and 3.0 goals in his 16 games. Matthews finished the season as Hawthorn's leading goal kicker for the first four consecutive years.
After three seasons interrupted by injury and inconsistent form, Leigh Matthews returned to his best in 1982, winning the inaugural Players' Association Most Valuable Player award (which was later renamed, in Matthews' honour, to the Leigh Matthews Trophy). He kicked 7 goals in round 16 against North Melbourne and, two weeks later against Collingwood kicked 8 more and had 25 disposals. Matthews averaged 22.5 disposals and 3.4 goals per game for the year and won his eighth Hawthorn best and fairest award.
Leigh Matthews earned the nickname "Lethal" for his reputation for giving (and taking) very hard bumps, and in 1982 this reputation was enhanced to the point of legend when he famously collided with a behind post at Windy Hill and breaking it. A piece of the post (measuring about one metre) broke off, hitting the boundary umpire, after Leigh ran into its base. It is believed that, to comply with a VFL directive, groundsmen at Windy Hill had glued an extension to the top of the post, which broke loose after Matthews collided with it. At the time, the TV commentator called him a "He-Man", citing the fictional character He-Man and the Masters of the Universe, due to his large size and strength.
Going into his fifteenth season in the VFL, Leigh Matthews showed no signs of slowing down in 1983. He averaged 22.3 disposals and 2.9 goals in his first twelve games, before, in round 15, he made the move to full forward and remained there for the rest of the season. He went on to kick at least three goals in each of the last 10 games of the year, including the Grand Final, in which he kicked 6 goals, 5 behinds in his fourth premiership win. For the season he averaged 20.1 disposals and 3.6 goals per game.