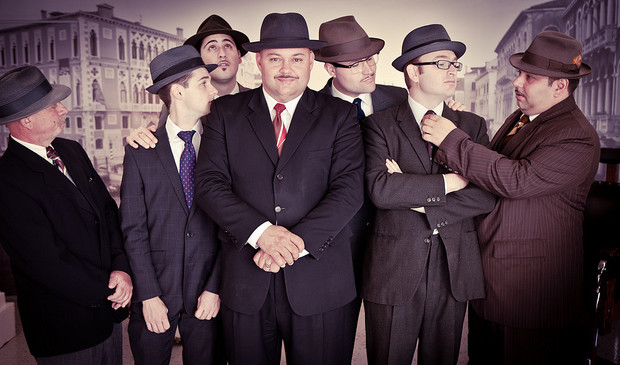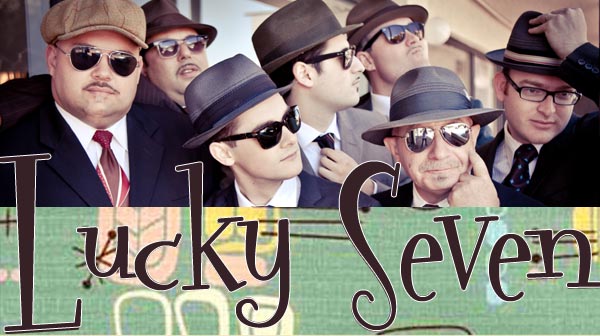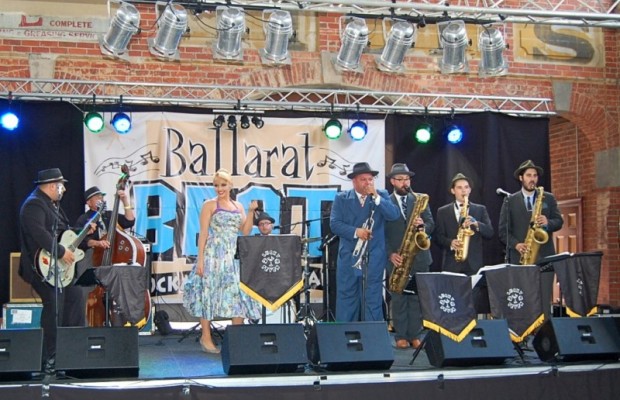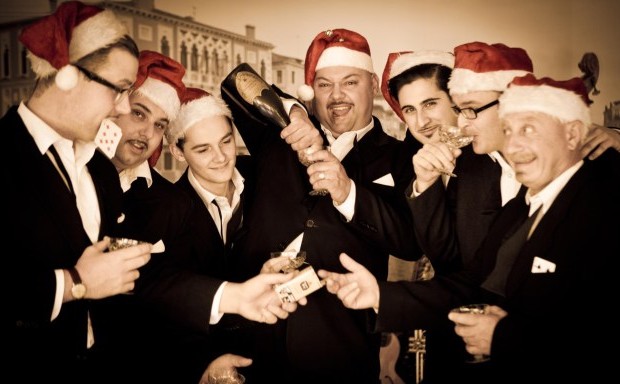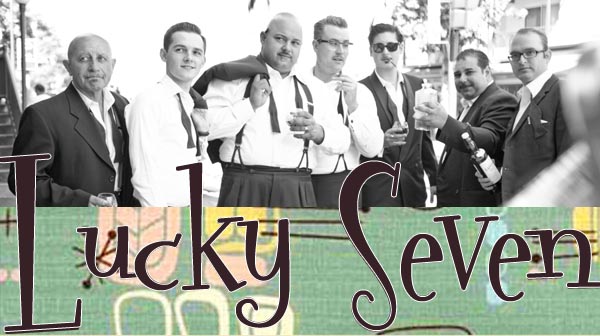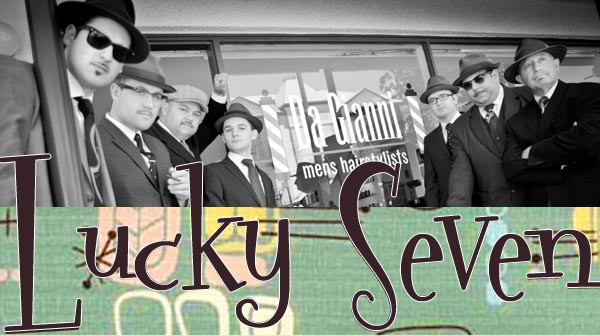 LUCKY SEVEN


ADELAIDE WEDDING AND CORPORATE SWING COVER BAND
Lucky Seven are Adelaide's hottest Swing Bands perfect for Weddings and special Events.
When a like minded attachment of musical aficionados' grace the stage the result speaks for itself. To encapsulate a genre of music that appeals to all generations is a winning formula effortlessly perfected by the band 'Lucky Seven'.
What started as a predominantly swing band doing Sinatra, Crosby, Martin and Prima standard tunes or the more contemporary Royal Crown Review, they were quick to expand their repertoire with strains of jazz, roots rock n' roll and rockabilly. Their wide appeal is evident and can have all ages and any joint jumping. A driving rhythm section coupled with hostile horns blend together suitably with full-size vocals.
Comprising vocals, drums, upright bass, guitar, trumpet, alto saxophone, tenor saxophone and baritone saxophone. Singularly they are accomplished muso's but together they are a force to be reckoned with.
But what's more is their appearance. Complementary to the music is their garb 'a la gangster'. Just like Elliot Ness in looks, musically these cats are untouchable , right down to the bullet holes in the bass, bearing no criticism of musicianship, more-so vending sly hootch and dancing girls perchance?
Lucky Seven's first performance saw support for Adelaide rockabilly outfit 'The Saucermen' at the 'Jade Monkey' nightclub in 2004. This historic venue was the site of the first Balfours bakery. The punters stood in awe and treated to a polished performance by this new swing outfit, dare I say, far from half-baked.
In 2005 the guys won a band competition held by the Adelaide Casino which saw them perform in Darwin in 2006. A regular weekly gig at Adelaide Casino has confirmed them as the longest performing resident band there, drawing a healthy crowd in the Balcony Bar of mostly non-gamblers. The swingsters recorded a live album there in 2007 with artwork by close friend Gen Stanfield.
"The band line up has changed somewhat over the years but one thing for sure is every member has brought something unique to the group" says the boys.
Having conquered the nightspots of North Terrace they set their sites on Melbourne in July 2009. Arriving virtually unknown they made a noise loud enough to be invited back in February 2010. Are we losing our favourite sons? No, just sharing our good fortune with the rest of the country.
After mastering the swing standards the boys have put pen to paper and the result is original tunes that appear on this album and reminiscent of the genre. A testament of their abilities and eagerly received by their disciples.
So as these swingin' hepcats grab hold of the musical pendulum and swing with it, we can be assured of a long and entertaining existence for 'Lucky Seven'. Blissful are those who know them, as will be those yet to experience them.