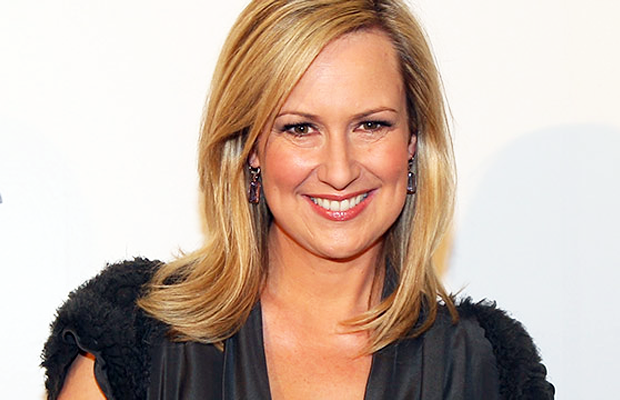 MELISSA DOYLE
TV, RADIO & MEDIA PERSONALITY
Melissa Doyle returned to Seven from maternity leave in a variety of news and presenting roles before being asked to front a revamped Sunrise program withChris Reason. After about eight months, Reason left the program after a recurrence of cancer, and David Koch joined the program as a replacement.
Together, Melissa Doyle and Koch, under the guidance of Executive Producer Adam Boland, eventually surpassed their incumbent opposition and market leaders, Today on the Nine Network. They built the program from a virtually zero viewer base to be the leading breakfast television program in Australia and there it remained throughout Doyle's tenure on the program.
In 2003, Melissa Doyle enjoyed a very public pregnancy with her second child, who was born in December of that year and named Talia.
Melissa Doyle was nominated for the Silver Logie as Most Popular Television Presenter in 2006, 2007, 2008, 2009 and 2010. She was the only female nominated in that category.
On 20 June 2013, Doyle announced that she will be stepping down as Sunrise co-host in order to take on a national role within the Seven Network. She presented her final show on 9 August of the same year. Her farewell program was the highest rating edition of the show that year.
It was revealed in August 2013 that Melissa Doyle would present a new national bulletin of Seven Afternoon News at 4pm on weekdays with former Today Tonight host Matt White, as well as a new national bulletin Seven News at 7 on Seven's digital channel 7Two. This bulletin was discontinued in May 2014.
Melissa Doyle began presenting Seven News at 7 on 12 August and Seven Afternoon News on 19 August. Doyle also hosted the first debate of the 2013 Australian Federal Election between Labor leader and then Prime Minister Kevin Rudd and Liberal leader Tony Abbott, on 7Two on 11 August. She was also a part of the 2013 Australian Federal Election with Chris Bath, Mark Riley and Matt White.
In October 2013, Melissa Doyle joined smoothfm to host a weekend breakfast show from 6am to 10am. The program has continued to grow in popularity with her show recording the highest ever market share percentage in the June 2014 Rating Survey and making the program the #2 FM weekend breakfast program for All People 10+. In the coveted Females 40-54 ratings segment, Doyle's program is the #1 FM Weekend Breakfast program, recording its highest ever share result in the June ratings survey and the ONLY FM station with over 20% share.
In December 2013, Melissa Doyle co-hosted Carols in the Domain with Matt White.
In October 2014, Melissa Doyle won Best Newcomer On-Air (Metro) at the Australian Commercial Radio Awards.