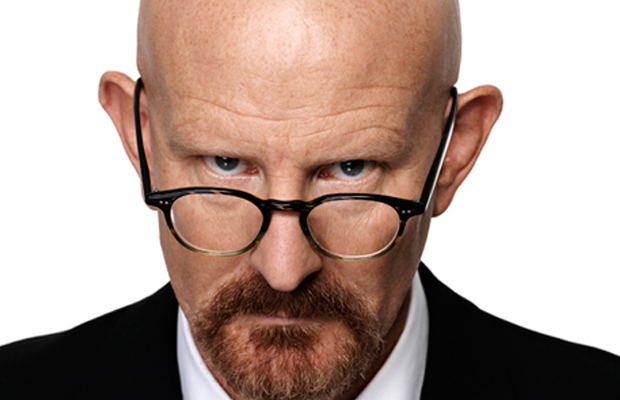 PETER BERNER
AUSTRALIAN COMEDIAN
Peter Berner has been involved in the Australian comedy scene since the 1990s. His live performance was developed in Sydney's comedy venues, and performing at the Melbourne International Comedy Festival.
Television
Peter Berner made his major television debut in 1999, when he began hosting Backberner on the ABC. The show, which screened until 2002, was nominated for several Logie Awards, including Most Outstanding Comedy Series in 2000 and 2002.
In 2004, he hosted the Australian Film Institute Awards.
Berner was the host of the ABC television show The Einstein Factor, from its commencement in 2004 until the final episode in late 2009.
Peter Berner has appeared as a celebrity contributor on the Nine Network show 20 to 1 and has also been seen on Good News Week and Hey Hey It's Saturday.
In 2011 he began hosting a new panel show, You Have Been Watching, on The Comedy Channel.
From 16 July 2016, Berner began hosting a weekly Saturday night program The B Team with Peter Berner on Sky News Live.
Radio
Peter Berner was one of the hosts of the Triple M breakfast program The Cage which ended in 2007. In 2008, Berner became the main host of The Peter Berner Experiment on Triple M, which aired on weekdays and was networked to Brisbane, Melbourne and Sydney from 6 pm – 7 pm Tuesday, Wednesdays and Thursdays (previously 3 pm – 4 pm weekdays in Sydney in 2008). The final show went to air on 3 September 2009.
Other
In 2001, a portrait of Peter Berner, painted by Martine Emdur (TV host Larry Emdur's sister) and titled Laughing on the Inside, was one of the finalists in theArchibald Prize. In 2005, Berner made a one-hour documentary called Loaded Brush in which he interviewed artists who had entered the Archibald multiple times. He also painted numerous self-portraits over the course of the documentary, with the intention of entering one in the Archibald Prize. He was not successful.