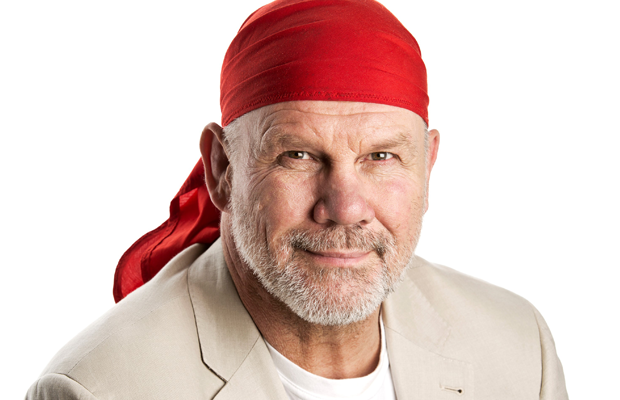 PETER FITZSIMONS
AUSTRALIAN RADIO PRESENTER
Peter FitzSimons – Entertainment Bureau' club rugby was played first with the Sydney University Football Club and then with the Manly RUFC in Sydney in the 1980s under the coaching of Alan Jones. Between 1985 and 1989 he played with CA Brive in France for four seasons, becoming the club's first ever foreign player. He played seven Tests at lock for Australia between 1989 and 1990, debuting againstFrance in Strasbourg in November 1989, on the Wallabies 1989 tour of Europe. Five of his career international appearances were against France. His final Test match was against New Zealand in Christchurch.
Peter FitzSimons – Entertainment Bureau has recounted how he was the only Wallaby (up to 2010) to have been sent from the field in a match against the All Blacks. The dismissal occurred when FitzSimons was playing for an invitational South Australian side against the All Blacks at theHindmarsh Stadium in Adelaide in 1992. Drew Mitchell was subsequently dismissed while playing for Australia against the All Blacks in 2010.
Journalist
Peter FitzSimons – Entertainment Bureau has written for The Sydney Morning Herald since 1988, and has been a sports columnist for that publication since 1987. He regularly appears on the Australian Foxtel programme, The Back Page, hosted by rugby league journalist Mike Gibson. For the Saturday edition of the Sydney Morning Herald, FitzSimons writes a column titled "The Fitz Files" which looks at all the happenings over the past seven days in sport. He writes a more general version of "The Fitz Files" in The Sun-Herald on Sundays, focusing on community activities and events in Sydney. Andrew Denton has called him "Australia's finest sports journalist".
Radio
In January 2006 he began co-hosting a breakfast radio program with Mike Carlton on Sydney radio station 2UE. He was brought onto the 2UE breakfast show in an attempt to boost the program's dwindling ratings. Mike Carlton was vocal in his opposition to having an on-air partner, but the move paid dividends with an immediate audience increase. However, the Mike and Fitz Breakfast Show still trailed a long way behind the number one program on 2GB, hosted by FitzSimons' former coach Alan Jones. After two years on Breakfast with Mike and Fitz, FitzSimons hung up the headphones to become a stay-at-home dad and focus on his writing.