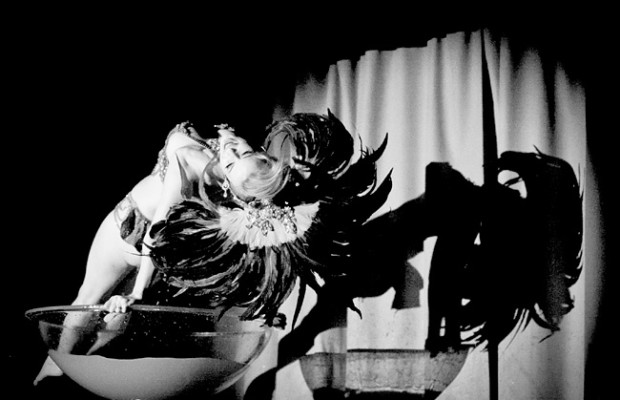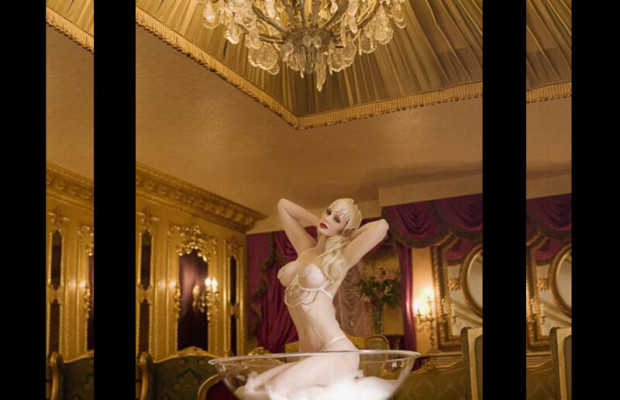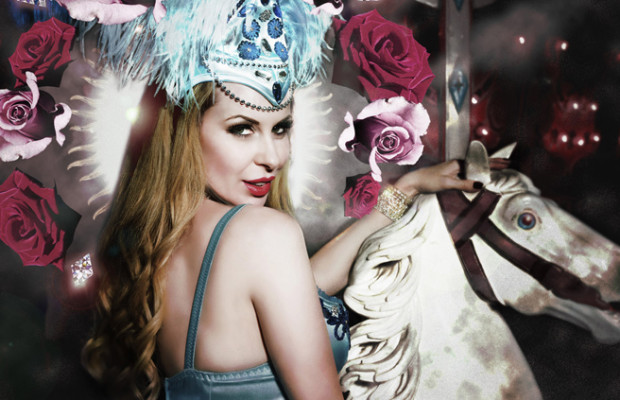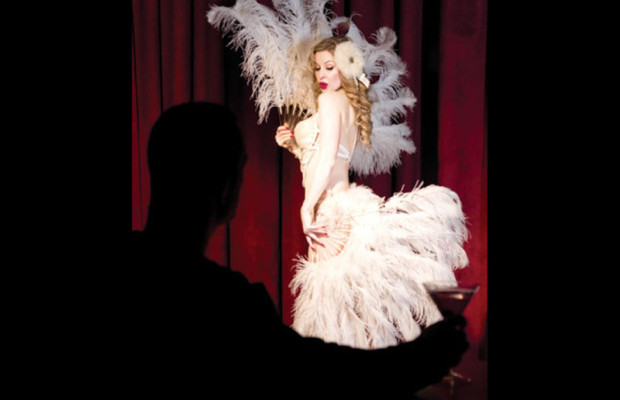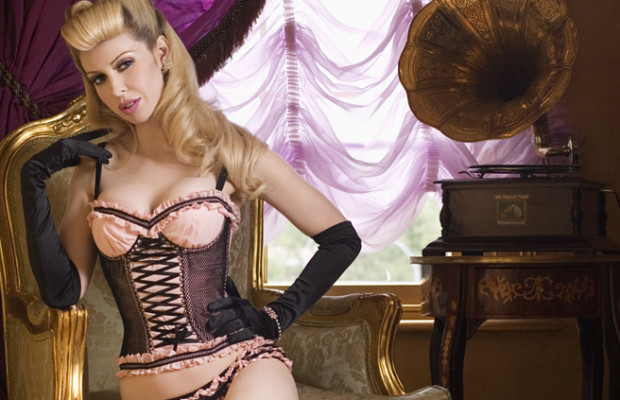 Rachel St.james is inspired by 50's Hollywood glamour and Parisian Cabaret, and she is a true femme fatale.
An international burlesque star, Rachel St James performed in Johnny Depp's famous Parisian nightclub, Le Mandalray and headlined The Indy Ball.  Rachel's acts have strong visual impact complete with splendid costumes and props.  Whether it's bathing in her signature Champagne glass or performing the classic feathered routine, Rachel St.James is building her burlesque empire.
Her talent is not limited there; Rachel's production skills have given her collaborative license with a broad range of clients such as, De-Nom Ruby Rabbit, Merivale Group, MTV, Rosemount Australian Fashion Week, Movie Network, and the world famous sensation White Party.
Rachel has also lent herself to charities, including the Prostate Cancer Foundation, Ronald McDonald House, Cure Cancer Ball, and Barnados Children's Charity.
A former model and television host – this sort after entertainer worldwide – with current appearances at the prestigious Boucheron Launch in Singapore, she is recognized as the Dita Von Teese of the Southern Hemisphere.
With a series of amazing routines and make believe props ranging from an over-sized champagne glass to a carousel horse, Rachel uses various themes to create visually stunning routines that are highly theatrical and very tastefully portrayed.
"It is artistic escapism for me.  I love performing and burlesque allows me to create a synergy between so many areas of my life.  As an art-form, it is elegant and sophisticated and enjoying a real renaissance."
Her production show, Burlesque Follies, at De-Nom plays to packed audiences and has been known to attract a celebrity crowd.  While her classes in "boudoir etiquette for the sophisticated lady" have taken Sydney by storm and are now currently expanding nationally, teaching women her mantra of confidence and glamour.
"What I teach is ladylike. Women automatically feel comfortable, while helping them tune into their sexuality in a delicate way, I am excited for this to be reaching a wider audience" says Rachel.