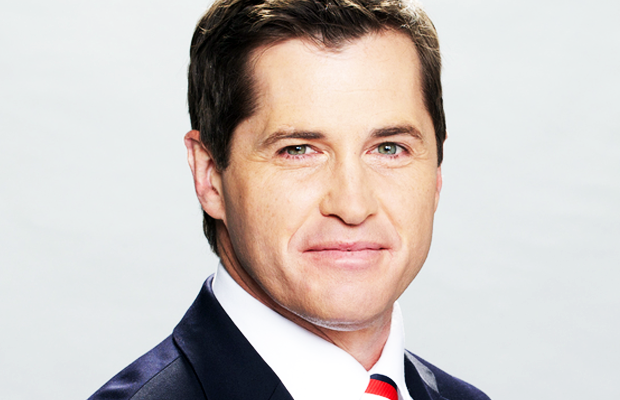 RYAN PHELAN
TV & MEDIA PERSONALITY
Ryan Phelan was born in Ayr, Queensland and moved to Brisbane when he was 6 years old. He always had an interest in English and Drama while growing up but it was not until he was 15 that he realised he wanted to be a journalist. He set out to achieve this goal by gaining work experience with newspapers. After beginning as an errand-boy, he worked up to a co-hosting job on local TV station, Briz 31.
Ryan Phelan relocated to Sydney and worked as a presenter for Sky Racing where he produced, wrote and hosted the award-winning harness racing program, "In the Gig". After three years working at Sky he was offered a job as a reporter for Sports Tonight a show on the mainstream television network, Ten. Eight months after reporting for the show, he landed the coveted role of presenter. Alongside Sports Tonight, Phelan reported for Network Ten on various other sports events including Clipsal 500, the 2003 US Women's Open, the final Melbourne Cup covered by Ten in 2001 and the 2005 City to Surf.
In 2005, Ryan Phelan won the Cleo Bachelor of the Year competition run by Cleo Magazine.
In late 2006, Ryan Phelan resigned from Network Ten to take up a role with US sports network ESPN where Phelan co-hosted Sportscenter (Pacific Rim Edition).
After leaving ESPN in 2007, Ryan Phelan then became part of the Fox Sports News team. He presented the sport during the summer of 2007/08 on the Nine Network's Today filling in for Cameron Williams. Phelan did not end up getting a role on Wide World of Sports, and in mid-2008, joined Fox Sports, and began hosting Fox Sports News.
In March 2013, Ryan Phelan joined Seven News in Sydney replacing Matt Carmichael as weekend sports presenter.
In January 2015, Ryan Phelan joined Weekend Sunrise as sport presenter replacing Simon Reeve.