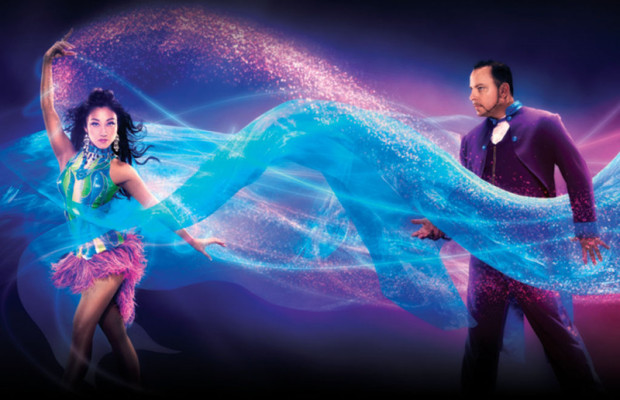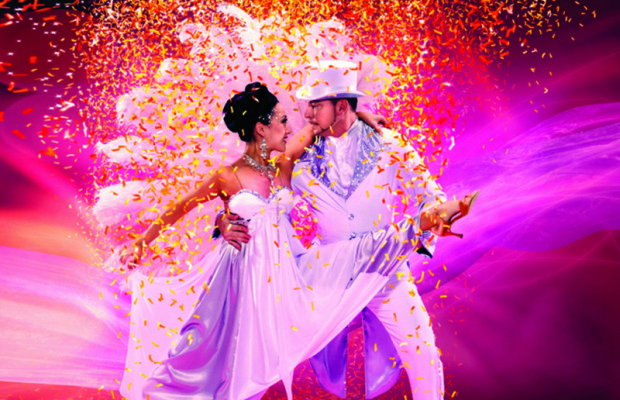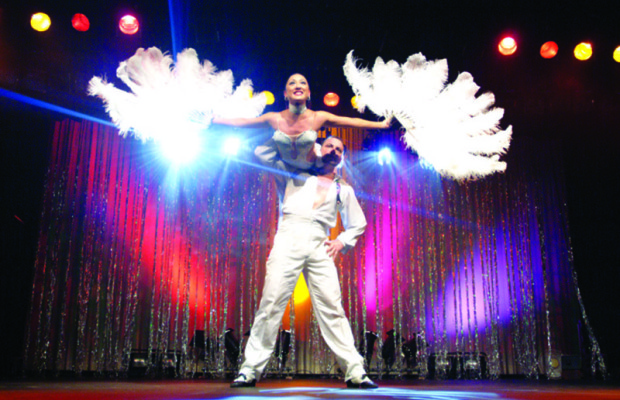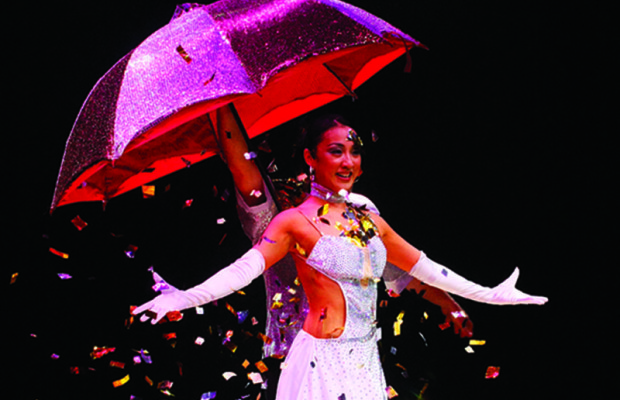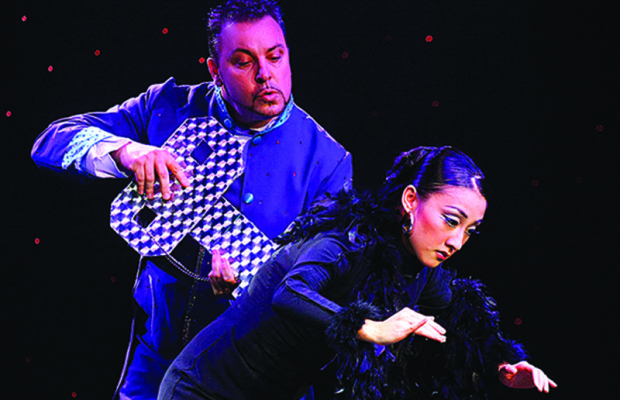 Breathtaking is the word of renowned International Dance Quick Change Artistes Gavin Skinner & Lydia Lim. A partnership since 1996, this celebrated Australian duo, also known as Soul Mystique™ is the only act in the world performing the two art forms of Professional Dance-Sport with Magical Costume Transformations.
Their stunning performances have captivated and flabbergasted audiences all over the globe, in over 60 countries, from television, live theatre, to high profile corporate events.
Soul Mystique™ made their TV debut in 2006 at the live & nationally televised 'NRA Australian Fashion Design Awards', performing live to over 3 million viewers. In 2007, they were loved and applauded by Australian audiences on Simon Cowell's international hit reality TV show 'Australia's Got Talent', winning episode 5, and being the most talked about Grand Finalists in the season. They were then named as 'the Jewel and Crown of Australian Dancesport' – dazzling audiences on Channel 7's broadcast of the 2007 Australian DanceSport Championships, followed by the 2008 IDSF World Latin Championships. The popularity of Soul Mystique™ continued when they were head hunted by the international brand 'Heinz' to appear in their 2008 'Transformation' TV commercial. In 2009, Soul Mystique™ agreed to make a guest appearance on 'The Shak' one of Australia's most popular Children's television shows – releasing behind the scenes footage in their show production, which has never been seen before. Their attention to detail from costuming, prop design, to choreography, has been noticed by other artists worldwide, and they have been approached to co-produce the visual entertainment for artists such as Asia's A-List celebrity Andy Lau, Cirque Du Soleil, and Producers of Fashion Week New York, London, & Paris.
In world variety theatre, Soul Mystique™ has graced the stages of the most prestigious venues from Las Vegas to London's West End. They were the closing act in 2008 'Variety Live' in Las Vegas sharing standing ovations with the world's best in variety theatre. This performance led to an honourable invitation by Siegfried and Roy Tribute show producers to be featured in yet another world variety extravaganza at the London Palladium in September 2008.
In 2010, Soul Mystique™ was placed in the World's Top 10 Best Magic Acts by Foxtel Bio Channel. They are recognized for being the best example of live entertainment in Australia's brimming event's industry, and were titled 'Australian Entertainer of the Year' Finalists by the prestigious Australian Event Awards 2011. In 2012, Soul Mystique made a come back on Australia's Got Talent, and blew audiences away with the reinvention of
Soul Mystique. They were the only visual act to make the top 3 in the Grand Finals, making international headlines as the most innovative and outstanding quick change act in the world. Quoted as 'Absolutely Fabulous!' – Soul Mystique™ never fails to mystify, amaze, and entertain their audiences wherever they go!
The art of quick change costume transformation is a very specialised branch of magic that dates back as far as the 15th century.
Also known as proteanism, or meta-morphing – it is the art of changing costumes at lighting speed in front of an audience within seconds – leaving no trace of how, when, and where each set of clothes disappear each time. Due to it's rareness, complexity and lengthy time in preparation for a quick change show, it is one of the most exclusive and impressive illusion there is in theatre.
Today, traditional quick change is sporadically performed throughout the world. There are only a handful of artists who have dedicated themselves fully to this art, and very few who are internationally acclaimed performers. Those lucky enough to witness this magical illusion, will no doubt agree that it is a mesmerizing, fascinating, and mind-boggling spectacle.
In the history of international show business, Soul Mystique was the first couple ever to successfully merge the two artforms of Quick Change with Professional DanceSport.
"Soul Mystique never fails to mystify, amaze, and entertain their audiences wherever they go"