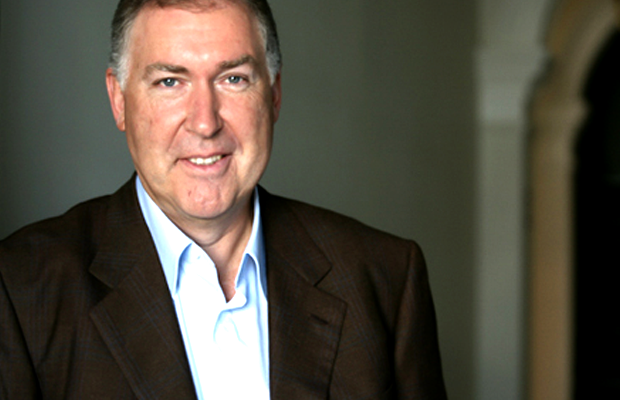 STEVE VIZARD
 TV & RADIO PRESENTER, LAWYER, COMEDIAN, PRODUCER, AUTHOR & SCREENWRITER.
In 1976, while at Melbourne University, Steve Vizard appeared in the Archi Revue and the following year he and fellow university students established, wrote and produced the inaugural University Law Revue. After being spotted in the revue, Vizard wrote material for the inner Melbourne comedy scene. Between 1976 and 1982, while still studying at Melbourne University, Vizard wrote and performed in over a dozen productions, working at such theatres and cabarets as The Last Laugh and the Flying Trapeze with a variety of local performers including Rod Quantock, Wendy Harmer, Glenn Robbins, Peter Moon and Paul Grabowsky, who would later work with Vizard as the band leader on his Tonight show.
From 1979 for six years Steve Vizard was the voiceover man for the iconic racing show Punter to Punter, starring Trevor Marmalade, Dr Turf and Con Marasco, on community radio station Triple R.
In 1985 Steve Vizard wrote and produced a feature film, The Bit Part, starring Nicole Kidman, for which he was nominated for a Writers Guild award for Best Feature Film Screenplay.
In 1987 Steve Vizard was the head writer and a key performer on a television sketch comedy show, The Eleventh Hour, which kickstarted the television careers of Vizard, Maryanne Fahey, Mark Mitchell, Glenn Robbins, Ian McFadyen and Peter Moon. In 1987, Vizard performed in the first Melbourne International Comedy Festival, launched by Peter Cook; and was one of the hosts of the Comedy Festival Gala in 1991.
In 1989, Steve Vizard established, wrote and produced the primetime sketch comedy series Fast Forward. The series was Australia's highest rating comedy series. Fast Forward, and its successor programme, Full Frontal, ran for 10 years and the show and its cast accumulated 14 Logie awards. Steve Vizard is best known for playing character roles on Fast Forward, as advertising guru Brent Smyth (with Peter Moon), Darryl (the gay airline Stewards, with Michael Veitch), 'Fakari' rug salesman Roger Ramshett (with Peter Moon), and Newsreaders Dirk Hartog. He also performed impersonations, most notably of Derryn Hinch, Richard Carleton, Don Lane, Ian Turpie, George Donikian, Geoffrey Robertson and even Gough Whitlam in one instance.
Between 1990 and 1994 Steve Vizard hosted his own high rating nightly national talk show, Tonight Live with Steve Vizard. He interviewed over a thousand guests, from entertainment legends including Bob Hope, Audrey Hepburn, Mickey Rooney, and Kirk Douglas, to musical stars including Phil Collins, Bob Geldof, Peter Allen,Quincy Jones and BB King, to writers and filmmakers such as Jeffrey Archer, Edward de Bono, Robert Ludlum, Sir Peter Ustinov and Oliver Stone, to comedians such as Spike Milligan, Sir Harry Secombe, Phyllis Diller, Spinal Tap, Robin Williams to Prime Ministers and public leaders.
By 1994, when he retired from his on-air roles, Steve Vizard had appeared on the cover of numerous publications, from Time to Rolling Stone. Vizard was nominated for aGold Logie on four occasions, winning a Gold Logie as Australia's most popular television performer in 1991. Prior to his retirement as a performer, he won three further Logies as Australia's most Popular Television Presenter as well as 4 Television Society Awards, a Variety Club for Best Comedy Artiste and a Rolling StoneMagazine Award for Best Television Performer.
Steve Vizard hosted many awards nights and concerts including the 1992 Logie Awards, the Bali Bombing Memorial Concert and the 1995 nationally televised 50th Anniversary of the End of World War Two Concert. During Vizard's hosting of the 1994 Australian Film Institute Awards, he joked about Australian screen legend Bill Hunter, who had appeared in several nominated movies that year, "each and every nominated film must feature Bill Hunter. This is a pro-rata rule … Short films may enter into a Bill Hunter-sharing arrangement."
In 1998 Steve Vizard performed with the Melbourne Symphony Orchestra, narrating Saint-Saens Carnival Of The Animals.
At the 2006 Logie Awards, Steve Vizard appeared with long-time collaborator Michael Veitch in a sketch that reprised one of their most famous roles, that of two camp, bitchy airline stewards.
Since 2009, Steve Vizard has appeared as a regular on various television shows including Tens Talkin' 'Bout Your Generation, Nine's Today Show and A Current Affair. Vizard has also appeared in a regular role in Mick Molloy's, Foxtel comedy series, The Jesters.
In July 2011, Steve Vizard appeared in the movie Beaconsfield, playing the late 60 Minutes reporter Richard Carleton in the drama about the Beaconsfield Mine collapse in Tasmania and the rescue of miners Todd Russell and Brant Webb 14 days later.
In 2010, Steve Vizard was nominated for a lifetime achievement award for outstanding contribution to the Film & Television Industry. Other nominees for the award included Rob Sitch, Andrew Denton, Brian Walsh, Kim Williams, Penny Chapman, the Fennessy brothers and Posie Graham Evans.
From 2010 Steve Vizard has appeared as a regular weekly panelist on Channel Ten's prime time 7PM Project and The Project and has filled in for one of the shows hosts, Dave Hughes. He was a panellist and interviewer on the 7PM Project's controversial interview with St Kilda sex scandal schoolgirl Kim in which the interviewers were clearly sceptical about her attempts to withdraw her previous allegations—the show aired her post-interview confession that she had just lied to them.
In 2013, 2014 and 2015 Steve Vizard appeared as a regular "Agony Uncle" in the ABC's primetime series "The Agony of Christmas", "The Agony of Modern Manners" and "The Agony". Vizard was the one of lead actors in the 2014 award winning Tropfest film Granny Smith and was a contributor to the ABC broadcast history of Australian Comedy, Stop Laughing This Is Serious.