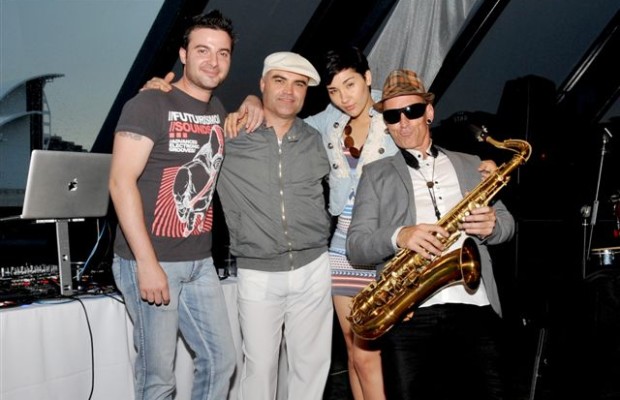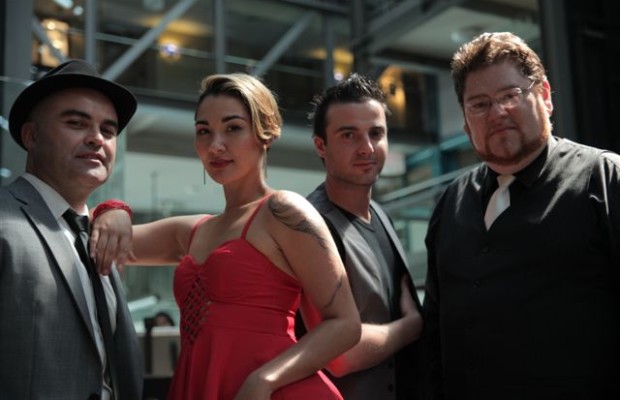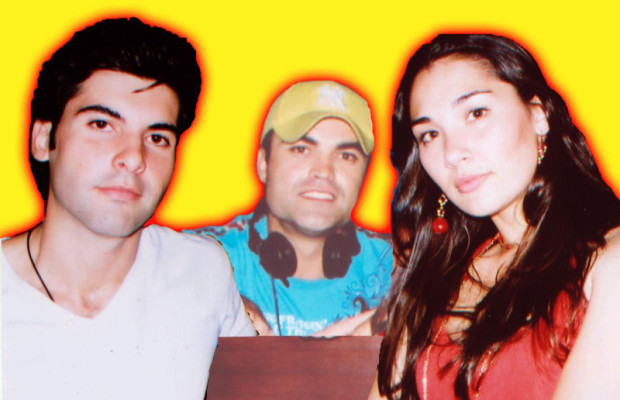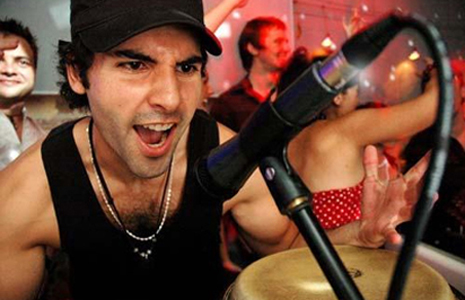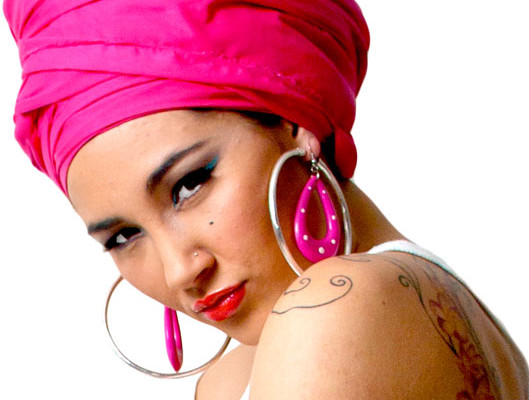 BASED IN SYDNEY , AUSTRALIA
Boogaloo beats to move your feet, Live covers and bootlegs, beat mixed and remixed with DJ + Live Vocals, Sax & Percussion for an eclectic, electric show.
Few bands have the talent or tenacity to ignite dancefloors with a heady mix of Stevie Wonder, Blondie, Jamiroquai, Madonna, Funkadelic, Santana, Tears for Fears, Kelis, Pink, Basement Jaxx, Armand Van Helden, Stardust and more…
There's singer/MC Anita, commanding the audience from the front – who puts the FUN back into FUNKY with her hot & fiery vocals; Andre Pacifico on percussion, who was brought up on a healthy music diet consisting of everything from Elvis to Jimi Hendrix, the Beatles and even Frank Sinatra; Jay Cee on the saxophone, the horn of all horns, a horny hunk with all the right junk, who also plays with funk rock band King Farook; and Sydney-born, Spanish-bred DJ/Producer Abel el' Toro on the wheels of steel. Abel's name is synonymous with Sydney's party scene from day one, producer/remixer to the stars and skilled in using his vast collection of samples and loops, coupled with scratching and cutting to bring together the sound of The Boogaloo Crew.
The Boogaloo Crew will keep your party rocking to the best of the funky hits from the past 30 years. Party anthems, disco, funk, soul & club grooves, all served up with fun & flavour!
Event highlights: Bacardi Marquee @ Randwick Races, Bacardi Festival (Darling Harbour), Cargo Bar, The Eastern, Mars Lounge, The Palace, The Roxy, Plantation, Plan B. Overseas Passenger Terminal, Label M, The Burdekin Hotel, Equilibrium, Kinselas, 34B and King Street Hotel (Newcastle).
Support highlights: Dimitri From Paris, Pete Tong (UK), La fiesta Sound System, Sneaky Sound System, The Martini Club, Hed Kandi, Ministry of Sound, Mark Dynamix, Andy Van and Carl Kennedy.