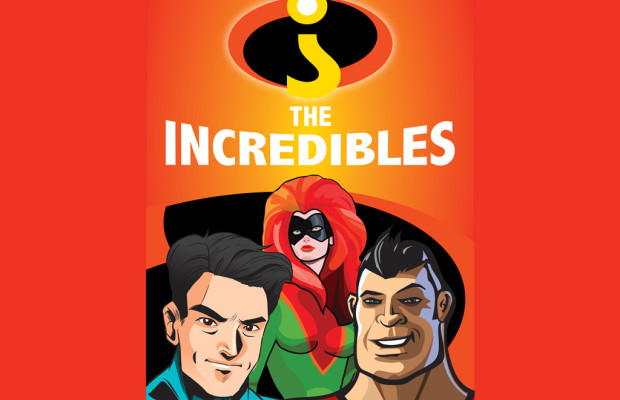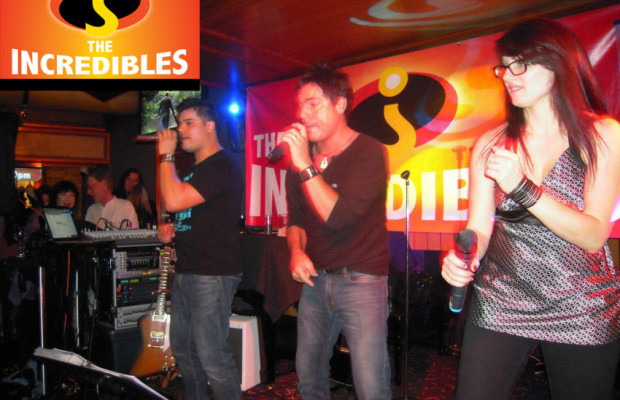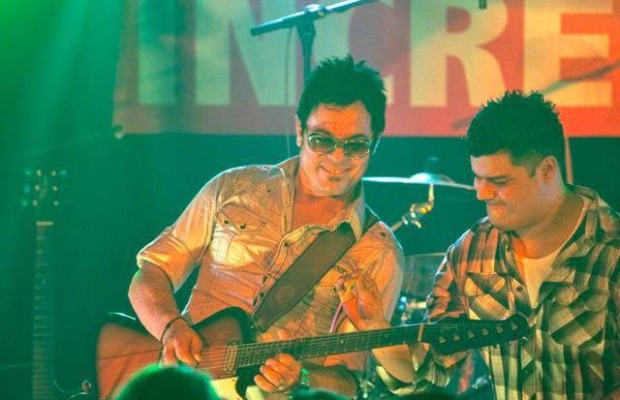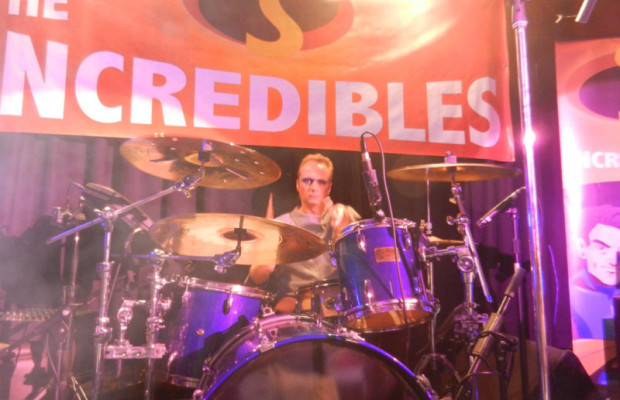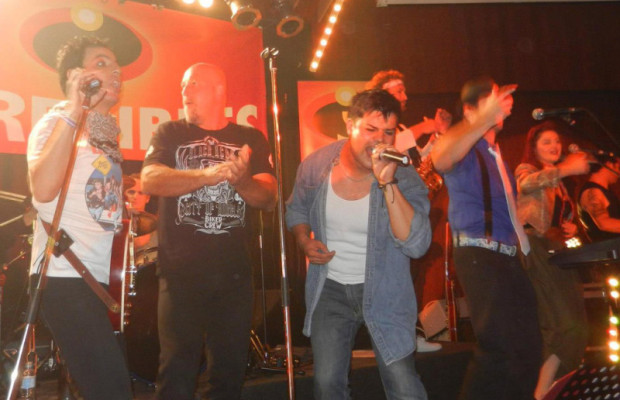 THE INCREDIBLES


ADELAIDE WEDDING AND CORPORATE COVER BAND
The Incredibles are one of Adelaide's most in demand wedding and corporate party cover bands.
Every now and again, a band comes along that creates a stir and impresses wherever they perform… Ladies and gentlemen, presenting:
The Incredibles are Adelaides latest offering that bring the house down everywhere they perform and get their audience involved to the max. For this you can thank their faithful reproduction of sound, unrivalled delivery of performance and song repertoire that is truly outstanding! From the latest tunes, to the classics, to songs long forgotten but hit you between the eyes when you hear them, The Incredibles play them all. Dance, Rock, R&B, Rap, Classics, Male, Female… Between them they have toured locally, nationally and internationally and have performed with some of the nations top artists.
What the Clients are saying about the Incredibles  Adelaide Wedding & Corporate Cover Band
" WOW!!…Incredible!!"
"…I thought that was the DJ… instead it was the band!"
"Amazing… they played all our favourite current songs & then some more."
"…Cant wait to use you guys again next year!!…"
So come and see what all the hype is about and be part of an
incredible experience…You wont be disappointed.
Sample Songlist
All Night Long – Lionel Ritchie
All Summer Long – Kid Rock
Another Brick In The Wall – Pink Floyd
April Sun In Cuba – Dragon
Back In Black – Acdc
Better Be Home Soon – Crowded House
Blame It On The Boogie – Jackson 5
California Girls – Kate Perry
Celebration – Kool & The Gang
Club Cant Handle Me – Flo Rida
Creep – Radiohead
Dakota – Stereophonics
Disco Inferno – The Trampps
Dj's Got Us Fallin In Love Again – Usher
Dream Catch Me – Newton Faulkner
Drive My Car – The Beatles
Eagle Rock – Daddy Cool
Easy – FaIth No More
Every Breath You Take – The Police & Ub40
Everyday People – Arr. Develpment
Faith – George Michael
Fuck You – Cee Lo Green
Get Down On It – The Commodores
Get The Party Started – Pink
Give It Up – Kc & The Sunshine Band
Gives You Hell – All American Rejects
Hey Soul Sista – Train
Horses – Daryll Braithwaite
I Gotta Feelin – Black Eyed Peas
I Wont Back Down – Tom Petty
Ice Ice Baby – Vanilla Ice
If This Is It – Newton Faulkner
Im A Believer – Smashmouth
Im Yours – Jason Mraz
In My Head – Jason Derulio
It Must Be Love – Madness
It's A Long Way To The Top – Acdc
Jump – Van Halen
Just The Way You Are – Bruno Mars
Khe Sahn – Cold Chisel
Kiss – Prince
Kiss On My List – Hall & Oates
Kung Fu Fighting – Carl Douglas
Kyrie – Mr Mister
La Grange – Zz Top
Lady Gaga – Alejandro
Lady Gaga – Poker Face
Lets Get Loud – J Lo
Lets Groove – Cdb
Life Is A Highway – Rascal Flatts
Livin On A Prayer – Bon Jovi
Magic – B.O.B
Memories – David Guetta
Mercy – Duffy
Message In A Bottle – The Police
Missing You – John WaiTe
Mj – Billie Jean
Mj – Don't Stop Til You Get Enough
Mj – Thriller
Mj – Wanna Be Startin Somethin