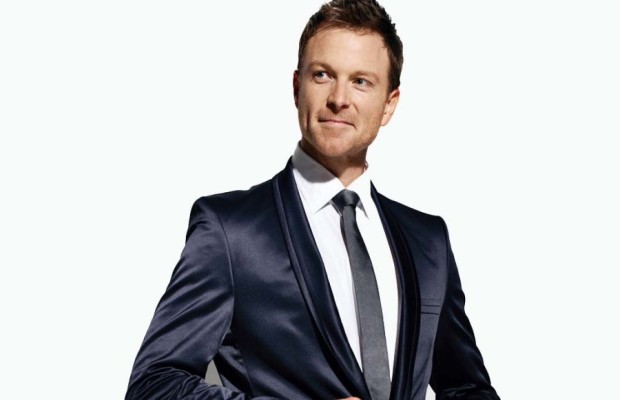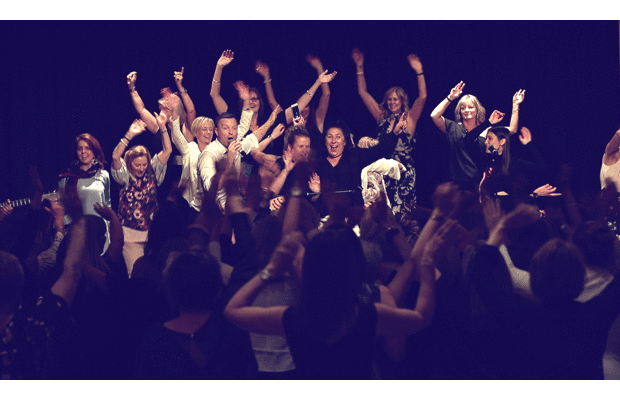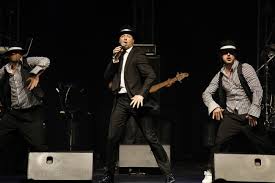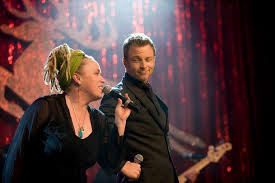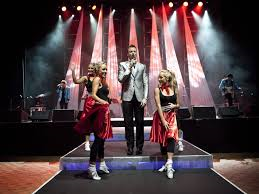 TIM CAMPBELL – MELBOURNE CORPORATE & WEDDING COVERBAND
Tim Campbell is a natural all round entertainer. He sings, acts and hosts with an easy knock-about warmth and infectious style.
The Tim Campbell band is one of the most in demand corporate cover bands in the country. A premium cover band performing 2 x 45 minute sets of high energy dance floor hits of primarily 70s/80s music. The Tim Campbell band features Susie Ahern who has performed with John Farnham and on Dancing with the Stars, as well as musicains that share the stage with Australian recording artists Kate Ceberano, Daryl Braithwaite and Anthony Callea.
TIM CAMPBELL BIO
His debut album High School Disco was released April 4 2014 through ABC and Universal Music. A rediscovery of the greatest hits from our High School Disco days of the 70s and 80s, the album was overwhelmingly received, debuting at No. 25 on the official ARIA charts, No.7 on the Aus album charts and No. 7 on the first day  iTunes' charts.
His national concert tour saw sell out crowds across many cities in June and July 2014.
Tim Campbell is best known on Australian TV in the role of 'Dan Baker' on Seven's Home & Away. He also played the role of 'Tom Parker' on the Logie winning series House Husbands. Previous to this also starred in Big Sky (Ten) Snobs (Nine), Dead Gorgeous (ABC) plus guest roles in Wildside (ABC), Sea Patrol (Nine) White Collar Blue (Ten), Always Greener (Seven), McLeods Daughters (Nine), Police Rescue (ABC), Water Rats (Nine), Australians At War (ABC), . He also appeared in the American series of BeastMaster and The Lost World and in US movies Dynasty Behind The Scenes and The Great Raid with Benjamin Bratt and Joseph Fiennes.
As a singer, Tim Campbell has performed in various productions around Australia, Asia and the Middle East, including his memorable appearances at Carols In The Domain, Perth Telethon and The Good Friday Appeal for Channel Seven and Carols By Candlelight for Channel Nine.
In the corporate scene, Tim has kept audiences entertained and clients more than satisfied including Toyota, Westfield, Nestle, Volvo, KPMG, Crown Casino Australia, Honda MPE, RSPCA Victoria, Coca-Cola, Aussie Home Loans, Youth Olympics Committee, VISY, Racing Victoria and many more. Be it as an Emcee, feature vocalist or with his band The Tim Campbell Band, Tim leaves his audience excited whilst successfully delivering a client's brief.
After hotfooting it on Dancing with the Stars in 2007, beaten by the beautiful Kate Cebrano, Tim hosted Seven's game show series, National Bingo Night and travel series Discover Tasmania.
After making the switch to the Nine Network, Tim was host of The Million Dollar Wheel of Fortune, and more recently was brilliant fronting The Celebrity Singing Bee. Tim is currently seen often guest hosting on the Logie nominated The Circle on Network 10.
Not content with all his TV and live performance work, Tim ventured in to the world of musical theatre in late 2007, playing the role of 'Roger' in the Perth season of RENT and in 2008 moved to Melbourne to take the lead role of 'Johnny O'Keefe' in the reprised musical of SHOUT! THE LEGEND OF THE WILD ONE, playing at Melbourne's State Theatre and at Sydney's Lyric Theatre during 2008. Critics raved about Tim Campbell as Johnny O'Keefe in SHOUT!
"Tim Campbell plays Johnny O'Keefe to perfection."
"Tim Campbell sings better Johnny O'Keefe songs better than J. O'K did!"
"It's the passing of the baton from one rock generation to the next, because Campbell is a terrific J.O'K. "
In 2009, Tim signed with The Production Company for their musical The THE BOYFRIEND, starring alongside Rhonda Burchmore as 'Bobby Van Husen'. In 2010, Tim moved into The Capitol Theatre to join the Sydney cast of WICKED, including Bert Newton and Maggie Kirkpatrick, to play the love interest of the two witches – 'Fiyero'
When not based in LA, Tim continues to excite crowds at corporate events throughout Australia, be it as an MC, with 'The Tim Campbell Band' or his latest show 'YOU MAKE ME WANNA SHOUT! The JO'K Experience.
You will also catch him on Christmas Eve on Channel 9 singing at Vision Australia's CAROL'S BY CANDLELIGHT From TV drama, to stage, to hosting national network television, Tim continues to entertain and excite audiences across the nation. He looks forward to helping be a part of your next successful event.
Here's what some of these happy clients have said about Tim Campbell and his band:
The Tim Campbell Band!   So highly professional and loaded with charisma, with top shelf experience and talent galore. This was the perfect mix, thanks for ticking all the boxes and providing a full stage of class for our high level corporate needs.
"Margaret Deeming, SAS Events.  

"There is truly no end to the talent of TIM CAMPBELL.  My events have required him to dance with a chorus line, sing with a choir and belt it out in front of a big band and he continues to shine every step of the way… Each and every event that involves TIM CAMPBELL is guaranteed to be far and above the highest expectation.
" Wally Bishop Enterprises
"Tim Campbell's natural charisma connects instantly with his audience and creates a fun, entertaining atmosphere for a wide range of event styles. Tim's talent and contagious personality is always a pleasure to work with.
" Melanie Berry, Entertainment Coordinator, Crown Melbourne Limited. 
Here's a reference to Tim Campbells latest album which was released in April 2014 through ABC/Universal music:
https://itunes.apple.com/au/album/high-school-disco/id835743316