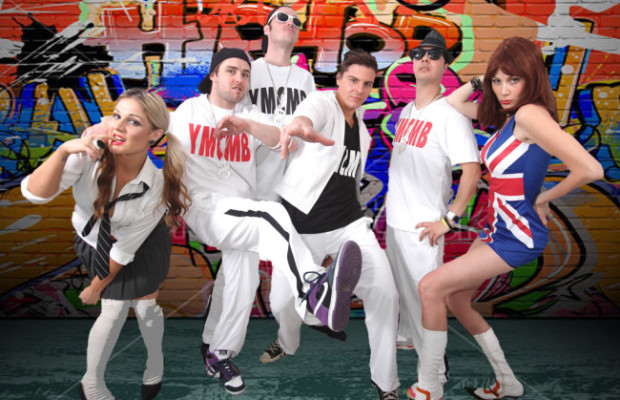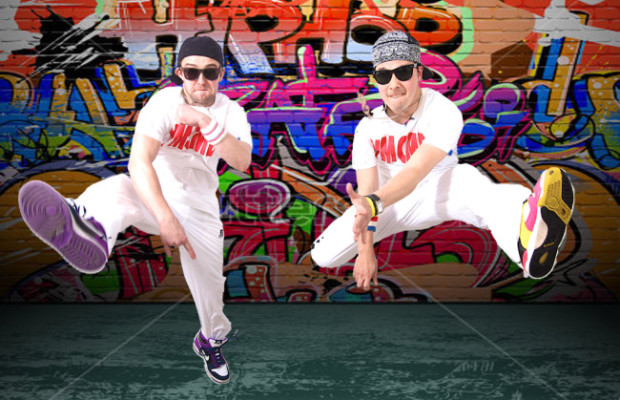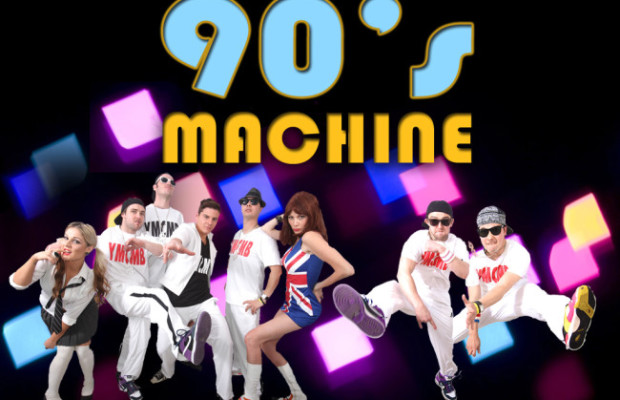 90's Machine – Sydney Corporate Coverbands
The boy band/girl band phenomenon meets nirvana's teen spirit and who can forget the anthem raps of vanilla ice and young mc's bust a move? and just when you thought it was safe to sit back down, you'll experience the naughty, school girl antics of Britney spears together with the hip shaking, pelvic thrusting hits of Ricky Martin.
90's Machine are nothing but 90's mayhem!
Songlist
Baby One More Time , Oops I Did It Again – Britney Spears
Grease Mega Mix – John Travolta & Olivia Newton John
Ice Ice Baby – Vanilla Ice
Black Or White – Michael Jackson
5678 – Steps
Achy Breaky Heart – Billy Ray Cyrus
Im Too Sexy – Right Said Fred
The Horses – Daryl Braithwaite
Best Things In Life Are Free – Janet Jackson and Luther Vandross
Lets Talk About Sex / Whatta Man – Salt N Pepa
Boom Shake the Room – Fresh Prince
Getting Jiggy With It – Wil Smith
We Like To Party (Vengabus) – Vengaboys
Boom Boom Boom Boom – Vengaboys
Rhythm is a Dancer – Snap
Too Funky – George Michael
Babys Got Back – Sir Mix A Lot
If I Cant Have You – Kim Wilde
Cant Get Enough Of Your Love – Taylor Dayne
The Sign – Ace Of Base
You Sexy Thing – Tshirt
Everybodys Free (To Feel Good) – Rozalla
100% Pure Love – Crystal Waters
Summer Rain – Belinda Carlisle
The Power – Snap
Groove Is In The Heart – Dee Lite
Cant Touch This – Mc Hammer
Give It Up – Cut N Move
Moving On Up – M People
Sing Hallelujah – Dr Alban
All I Wanna Do – Sheryl Crow
Shes Got The Look – Roxette
Love Fool – The Cardigans
Believe – Cher
I Like To Move It – Reel to Real
Jump Around – House Of Pain
Rhythm of The Night – Corona
Hey Mr Dj – Zhane
How Bizare – OMC
Wanabe – Spice Girls
Just A Girl – No Doubt
Barbie Girl – Aqua
TubThumping – Chumbawamba
MMM Bop – Hanson
Break My Stride – Unique
All That She Wants – Ace Of Base
Do You Think Im Sexy – N Trance
Stayin Alive – N Trance
Everybody – Backstreet Boys
Unbelievable – EMF
When I Come Around – Green day
Enter The Sandman – Metallica
Smells Like Teen Spirit – Nirvana
Are You Gonna Go My Way – Lenny Kravitz
Killing In The Name Of – Rage Against The Machine
Its My Life – Bon Jovi
Song 2 – Blur
Semi Charmed Life – Third Eyed Blind
Walking On The Sun – Smash Mouth
Wonderwall – Oasis