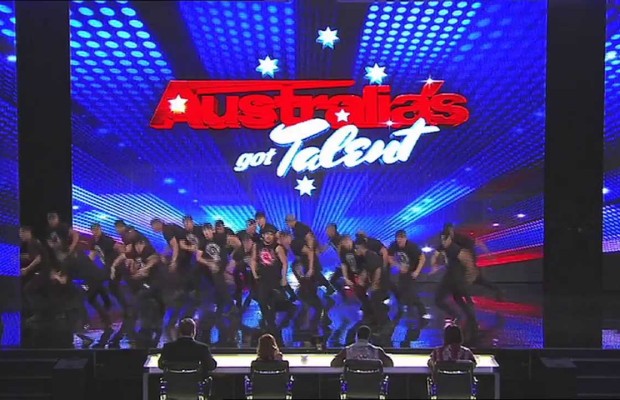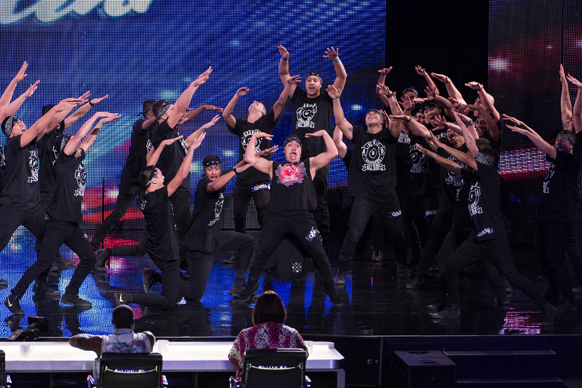 ACADEMY OF BROTHERS – BOOK AUSTRALIA'S GOT TALENT GRAND FINALISTS
Based in Brisbane , QLD
Academy of Brothers as seen on Australia's Got Talent 2013
Academy of Brothers fused macho hip-hop with comedy when they auditioned for Australia's Got Talent. The multicultural dance group formed in 2011 and aim to make a difference to their communities through dance.
The Academy of Brothers (AOB) are a powerful hip hop dance crew from Brisbane's western suburbs. It features 25 male dancers ranging in age from 15 to 22 from diverse cultural backgrounds. AOB came together under the tutelage of former rugby union player Charlie Fetoai who wanted to make a difference in the community through dance after a spinal injury forced him to quit rugby.
"It's is a great time for us to reach out and help others. Having seen one of our brothers go through treatment, this was the perfect opportunity for us to show support," said Charlie Fetoai.   As Australia's biggest fundraising event of the year, World's Greatest Shave challenge raises vital funds for the Leukaemia Foundation.
World's Greatest Shave will happen from 13-16th March 2014 and the Foundation encourages people to shave or colour their hair to raise funds to support the 11,500 Australians who will be diagnosed with leukaemia, lymphomas, myeloma or other related blood disorders this year. There are currently 50,000 people living with blood cancer in Australia.
The Leukaemia Foundation doesn't receive any ongoing government funding and without the help of the community, it wouldn't be able to continue providing personalised support to patients and their families.
Other Australias's Got Talent Finalists
Uncle Jed – http://agt.ninemsn.com.au/grand-finalists/uncle-jed
Greg Gould & The Chase – http://agt.ninemsn.com.au/profile.aspx?sectionname=acts&sectionid=6680751&subsectionid=7810024&subsectionname=contestantact11&domain=site&tags=contestant+act11%7cPeople/
Swagamama – http://agt.ninemsn.com.au/grand-finalists/swagamama
Raymond Crowe – http://agt.ninemsn.com.au/grand-finalists/raymond-crowe/
Sam Powers – http://agt.ninemsn.com.au/grand-finalists/sam-powers
Foenander Brothers – http://agt.ninemsn.com.au/grand-finalists/foenander-brothers
Tags : Book Academy of Brothers, How to Book Academy of Brothers, Booking agents for Academy of Brothers, Book X Australia's Got Talent contestants, Book Australia's Got Talent top 12, Book Australia's Got Talent finalists, How to book Australia's Got Talent finalists, How to book Australia's Got Talent contestants, Booking agents for Australia's Got Talent contestants,  Uncle Jed, Sam Powers, Greg Gould and the Chase,  Foenander Brothers, Raymond Crowe, Swagamama,