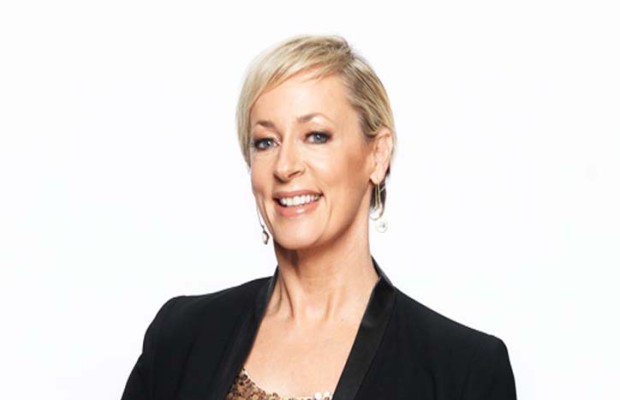 AMANDA KELLER
TV, RADIO PRESENTER AND MEDIA PERSONALITY
Amanda Keller is one of Australia's most loved radio and television personalities. Her humour and warmth have cemented her as one of the countries most in demand media hosts.
Her television career began as a producer's assistant on Simon Townsend's Wonder World and she hasn't looked back. In 1985, she became a regular on-air reporter on Ray Martin's Midday Show but it was Beyond 2000 that made her a household name. During her six years on the program, she reported from all over the world and garnered a stack of awards.
In 1994 Amanda's career took on a whole new dimension when her mischievous sense of humour and quick wit were revealed on Seven Network's The Denton Show. The partnership with Andrew Denton continued on radio: they shared a five-year stint as one of the country's leading breakfast radio duos on Triple M. Amanda went on to host ABC TV's Mondo Thingo, but was lured back to brekkie radio, where she continues to enjoy success with co-host Jonesy at Sydney's WSFM. Amanda and Jonesy are also hosts of the weekly national syndicated radio show, My Generation.
Amanda's other television credits include the SBS comedy Swift and Shift Couriers and Housos, Spicks and Specks and Good News Week.  Amanda has also published a book, Amanda's Handy Home Hints, and her most treasured possession is a box filled with the heads of Farrah Fawcett dolls. She also took charge as the team leader of the Baby Boomers on the Logie Award winning TEN series Talkin' 'Bout Your Generation. In 2012, Australia showed their love for Amanda by choosing her to be the next celebrity immortalised in wax at Madame Tussaud's in Sydney.
Keller is now the host of the popular Australian lifestyle program, The Living Room. The show began airing in 2012.
She gets up close and personal with our home grown talent and international stars, finding out what makes them tick, testing out their hobbies and taking an unforgiving snoop around their homes. Last season, Amanda rubbed shoulders with the likes of Kristen Wiig, Megan Mullally, Rebel Wilson, Marco Pierre White, Ben Stiller and Steve Carrell.