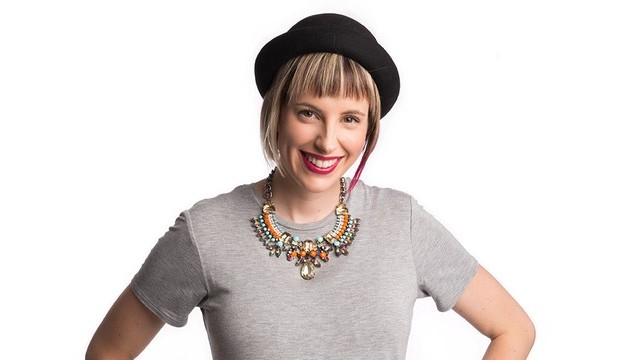 AMBER NICHOLS


BOOK TV TALENT SHOW CONTESTANTS & FINALISTS
THE VOICE
Amber Nichols is one of Australia's favourite contestants from the Voice season 4.
Based in Canberra ACT. Now available for Corporate and Special Events.
Australia has seen many artists over the years make their professional debut on various TV talent shows, including Australia's Got Talent, The X factor, So You Think You Can Dance and The Voice. These artists go onto recording careers and corporate engagements for the private sector.
Here at The Entertainment Bureau, we can source any of these artists and help give your next event that extra bit of WOW factor. Whether it be a solo performance or a full band engagement, we can help connect you with the celebrity artist of your choice. Call today for an obligation free quote.
AMBER NICHOLS BIO
Amber Nichols believes the best way to be a good role model to her baby son Charlie is not to give up on her dream of singing full-time. Despite maintaining a successful career as an account executive for a telco company, Amber still finds time to focus on her music. She performs regular gigs several times a week, and always brings her husband and Charlie along for support.
Amber's folk pop style is inspired by Australia's own Sia, as well as Angus and Julia Stone. She plays guitar and keyboards and has had six years of vocal training.
Family is important to Amber, she is expecting a second addition to her family towards the end of the year. Amber Nichols is also very close with her parents and brother Ethan, who has down syndrome. Ethan is a huge supporter of hers and their close relationship is evident in the song she penned for him titled 'Oh My Lullaby.'
Amber Nichols first began her career in music as lead singer for atmospheric rock band Angels Are Architects. Known for their haunting vocals, ambient guitar riffs and spacey back beats, Angels soon made a name for themselves taking out the state final of the famed National Band Campus comp at their very first live show.
Appearances on MTV followed as well as tours to Asia including showcases in Japan with Sounds Australia, mentoring, teaching and entertaining youth in Malaysia and Indonesia, and performing alongside music royalty at The Mosaic Festival in Singapore. Their final gig saw them entertaining a crowd of sixty Thousand on Christmas Day 2011 for Celebrate Christmas in Singapore.
With the Angels era coming to a close (still plans for a reunion tour!) Amber decided it was time to step out solo, sharing songs and stories that had previously never left the bedroom.
Her Debut Release Oh My Lullaby contained a beautiful collection of emotive pieces including the title track written especially for her brother Ethan who has Down Syndrome. The honesty with which she writes can often leave a listener wiping away a tear and it was this raw emotional connection that saw her crowned Canberra's POP artist of the year and a finalist in the Music Oz Awards, Australian's Independent Music awards. Not only were her talents recognised locally however, she was also awarded the great honour of a nomination in the World Wide Independent Music Awards.
Her new single Fear and Wonder is another example of heart breaking honesty as she takes you on the journey into becoming a parent. Straight out of a diary page, she chronicles her fears, excitement and wonder as she experiences motherhood for the first time.
She is described as having "the voice of an angel". Her luminous vocals combined with her delicate melodies are both uniquely haunting and soulfully uplifting.
With influences ranging from Joni Mitchell to Sia, her emotive tone and genuine love for creating beautiful music has shown Amber Nichols is on the rise as one of Australia's great new talents.