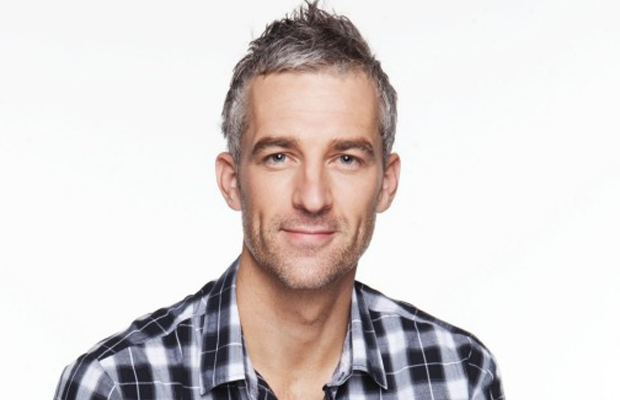 ANDREW ROCHFORD
AUSTRALIAN TV & RADIO PRESENTER
In 2004 Andrew Rochford and Jamie Nicholson, his girlfriend at that time, entered a competition to be a part of the Australian television showThe Block. They were accepted as a reserve in the event of a departure by any other couple. Two other contestants were forced to depart after one of the couple was found to have spent six months in jail during 2002 after conviction for a drug-related offence. Rochford and his partner then went on to win the show, which included as prize money A$100,000 plus any extra money that could be won after the auction of the property they had renovated. Following that auction, the apartment they renovated sold for $868,000 which meant that the couple pocketed the extra $78,000 above the reserve price.
Rochford's profile was so increased by his time on The Block that shortly after his win he was offered a position with the What's Good For You team and joined the television program in 2006. The program was hosted by Sigrid Thornton. Specifically, Rochford's task was in part to report on certain medical myths and to be a medical "guinea-pig", testing out the fact or fallacy of the underpinning suggestion of the myth. For example, he was stung by a jellyfish to see what method best relieved the pain; eaten 15 kilograms (33 lb) of carrots to see if that consumption would improve his eyesight. In addition to his role as a "guinea pig", he also has undertaken more serious roles. For example, he reported on the concentration of pathogens in various meats and related those facts to a better understanding of how to cook those meats.
Andrew Rochford has also been on game shows such as Who Wants to Be a Millionaire?, Temptation as a guest playing for charity.
He has hosted a number Nine Network shows including Amazing Medical Stories, What's Good For You and Random Acts of Kindness.
In 2010, Andrew Rochford joined Network Ten's The Project as a regular guest panelist. He also filled in for co-host Charlie Pickering on the show. He was a regular guest panelist on The Circle and had a cameo appearance in an episode of Offspring.
On 18 August 2011, it was announced that Rochford would be a co-host of Network Ten's new breakfast show Breakfast. However he left the program on 29 June 2012.
In 2013, Rochford joined The Living Room as resident health expert. In addition he also appeared during the last half hour of morning TV program Studio 10 on Tuesday and Thursday mornings to discuss medical issues.
In June 2014, Andrew Rochford joined the Seven Network as the network's National Medical Editor, after leaving Ten the week earlier. He will appear on various Seven programs.
Radio
On 4 January 2011, Claire Hooper and Andrew Rochford formed a new breakfast show on radio station Mix 106.5 called The Brighter Side of Breakfast.
On 18 August 2011 that Andrew Rochford left Mix 106.5 to co-host Network Ten's breakfast show Breakfast.