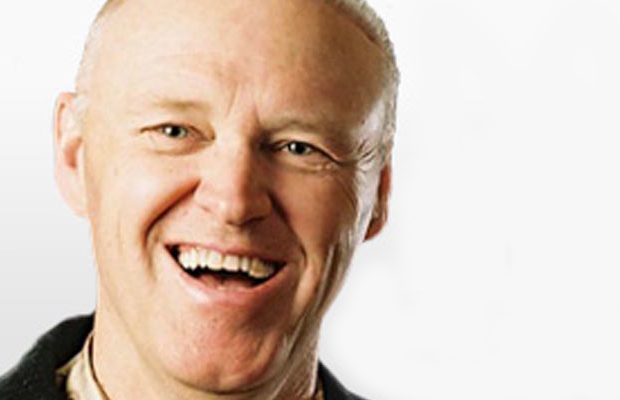 ANTHONY ACKROYD
AUSTRALIAN COMEDIAN
Anthony Ackroyd was born in Hobart, Tasmania and grew up in the suburb of Warrane. At the age of 16 he became Australian schoolboy public speaking champion when he won "Rostrum's Voice of Youth" competition. He was also a Commonwealth debating champion. He graduated from the University of Tasmania with a Bachelor of Arts, majoring in English and European Literature and Philosophy.
Anthony Ackroyd began performing stand up comedy at the Sydney Comedy Store in the 1980s. Television exposure quickly followed with frequent appearances on popular TV shows such as The Video Comedy Store, Hey Hey It's Saturday and The Midday Show. From 1989–1991 he was a cast member on ABC TV's pioneering live comedy show The Big Gig. During the 1990s he appeared on TV shows including Good News Week, Tonight Live, Mornings with Kerri-Anne, and Pizza. He performed the critically acclaimed comedy monologue "Karma Comedian" on ABC's The Smallest Room in the House, which detailed with great honesty many aspects of his life to that point. He performed for many years as a clown doctor at the Sydney Children's Hospital.
Ackroyd's one man shows have included Anthony Ackroyd in His Own Little World, Ecstasy and How To Get It, At Last The Truth About Everything, andThe Fruit of My Lions.
The Sydney Morning Herald and The Australian newspapers acknowledged Anthony Ackroyd as one of the best comedians of his generation. Cosmopolitan Magazine dubbed him "The Man of the Moment". Beat Magazine declared him "one of the ultimate comedy legends".
He has written for TV and film including the highly successful Australian sketch show The Comedy Company and two years writing for an internet sitcom spin off for Jim Carrey's Ace Ventura character. He has workshopped material with writer-performers such as Billy Crystal and Rowan Atkinson. Ackroyd's articles have appeared in the Sydney Morning Herald, The Age, Vogue, Life Etc., Studio, Eco Magazine, Parenting, Men's Stuff, the Good Weekend and Good Taste.
Ackroyd's film work includes roles in the movies Reckless Kelly, Gino, and WillFull. He provided the voice of Dragon on the award winning children's TV show Magic Mountain.
This examination of comedy's power in society led Anthony Ackroyd to declare that "comedy is the correct response to life". He writes and performs comedy for stage, print media, TV, and feature films. Due to an uncanny resemblance, Ackroyd also became a frequent impersonator of Kevin Rudd, a former Australian Prime Minister. He is believed to be one of Australia's leading political satirists and hosted his own show Political Bent.