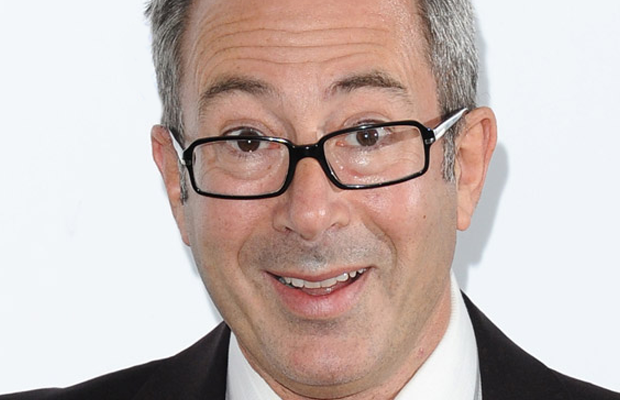 BEN ELTON
ENGLISH COMEDIAN
Ben Elton's first television appearance was a stand-up performance on the BBC1 youth and music program, The Oxford Road Show. His first TV success though was at 23 as co-writer of the television sitcom, The Young Ones, in which he occasionally appeared.
In 1983/84 Ben Elton wrote and appeared in Granada Television's sketch show Alfresco, which was also notable for early appearances by Stephen Fry,Hugh Laurie, Emma Thompson and Robbie Coltrane. In 1985, Elton produced his first solo script for the BBC with his comedy-drama series Happy Families, starring Jennifer Saunders and Adrian Edmondson. Elton appeared in the fifth episode as a liberal prison governor. Shortly afterwards, he reunited Rik Mayall and Edmondson with their Young Ones co-star Nigel Planer for the showbiz send-up sitcom Filthy Rich and Catflap.
In 1985 Ben Elton began his writing partnership with Richard Curtis. Together they wrote Blackadder II, Blackadder the Third (in one episode, Elton appeared as a bomb-wielding anarchist), Blackadder Goes Forth and a failed sitcom pilot for Madness. Blackadder, starring Rowan Atkinson, was a worldwide hit, winning four BAFTAs and an Emmy.
Ben Elton and Curtis were inspired to write Blackadder Goes Forth upon finding World War I to be apt for a situation comedy. This series, which dealt with greater, darker themes than prior Blackadder episodes, was praised for Curtis's and Elton's scripts, in particular the final episode. Before writing the series, the pair read about the war and found that:
All the lead up to the first World War was very funny. All the people coming from communities where they'd never bumped into posh people and all being so gung ho and optimistic. The first hundred pages of any book about the world war are hilarious, then of course everybody dies.
Ben Elton and Curtis also wrote Atkinson's 1986 stage show, The New Review, and Mr. Bean's "exam" episode.
Ben Elton became a stand-up comedian primarily to showcase his own writing, but became one of Britain's biggest live acts. After a regular slot onSaturday Live – later moved and renamed Friday Night Live – which was seen as a UK version of the US's Saturday Night Live, he became the host of the programme.
In 1990 he starred in his own stand-up comedy and sketch series, The Man from Auntie, which had a second series in 1994. (The title plays on The Man from UNCLE; "Auntie" is a nickname for the BBC). In 1989 Elton won the Royal Television Society Writers' Award.
The Ben Elton Show (1998) followed a format similar to The Man from Auntie and featured Ronnie Corbett, a comedian of the old guard that the "alternative comedians" of the 1980s were the direct alternative to, as a regular guest. It was Elton's last high-profile network programme in the UK as a stand-up comedian.
In April 2007, Get a Grip, a new show, began on ITV1. Featuring comic sketches similar to those on The Ben Elton Show and staged studio discussion between Elton and 23-year-old Alexa Chung, the show's aim was to "contrast Elton's middle-aged viewpoint with Chung's younger perspective" (although Elton was responsible for the scripts).
In Third Way Magazine, Elton accused the BBC of allowing jokes about vicars but not imams. "And I believe that part of it is due to the genuine fear that the authorities and the communities have about provoking the radical elements of Islam".
On 10 October 2010, Elton headlined the first episode of Dave's One Night Stand.
Ben Elton worked on Ben Elton Live From Planet Earth, a live one-hour variety show which debuted on 8 February 2011 on the Nine Network in Australia. Live from Planet Earth was axed by the Nine Network on Wednesday 23 February 2011 after three episodes, despite having six commissioned. The show's final airing rated 200,000 viewers.
Behind the camera
Ben Elton wrote and produced The Thin Blue Line, a studio-based sitcom set in a police station, also starring Rowan Atkinson, which ran for two series in 1995 and 1996. A prime-time family show, its traditional format and characters won it the 1995 British Comedy Award and both the public and professional Jury Awards at Reims.
Ben Elton also wrote the six-part sitcom Blessed, starring Ardal O'Hanlon, on BBC1 in 2005. No further series was commissioned.
In 2012 a new sitcom for BBC1 was commissioned written and produced by Elton starring David Haig. Filming for a full six part series of the sitcom, The Wright Way (formerly known as Slings and Arrows) was completed in late February 2013. It debuted in April 2013 to negative reviews.
In 2014, Elton wrote the script for The Wiggles' feature film: Pandemonium!, although he didn't direct it yet. He also wrote a Wiggles song for the Wiggle Town DVD and CD: The Wonder of Wiggle Town.
In 2016 Elton wrote the Tudor sitcom Upstart Crow, parodying the writing and family life of William Shakespeare, and starring David Mitchell as Shakespeare.
Radio
Ben Elton starred with Adrian Edmondson in a sitcom based on the song "Teenage Kicks" for BBC Radio 2. A television version of Teenage Kicks for ITVhas been made; Elton appeared in the pilot but was replaced by Mark Arden when it went to series production.