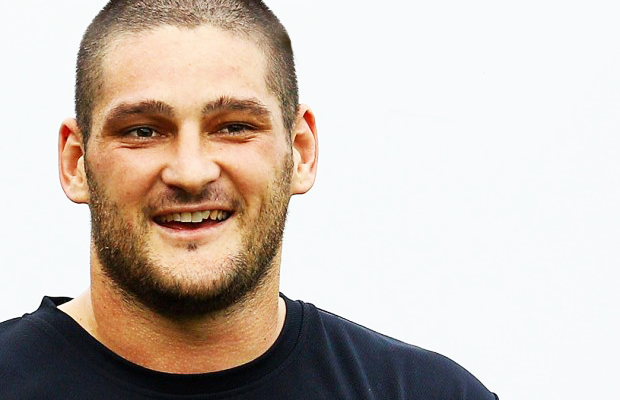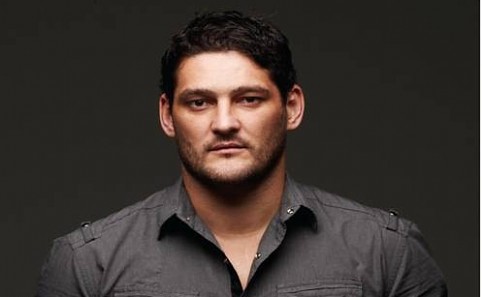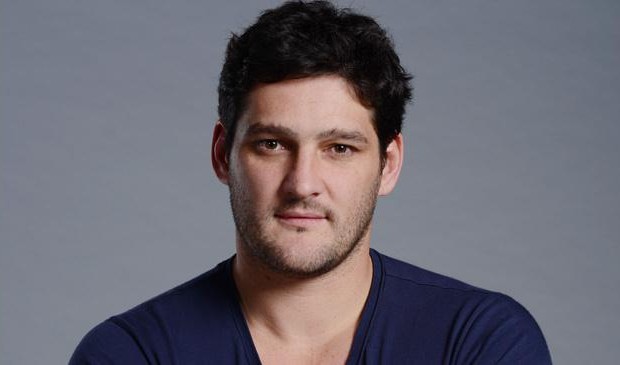 BRENDAN FEVOLA
AFL FOOTBALLER & TV PERSONALITY
AFL career
Carlton
Brendan Fevola was recruited to Carlton Football Club with selection No. 38 overall in the 1998 AFL Draft. Early in his career he showed signs of being a brilliant kick of the ball and a prospective key position player at full forward. During a pre-season game on 31 December 1999 against Collingwood (promoted as the "Millennium Match"), he kicked 12 goals.
The promising talent was given the No. 25 guernsey made famous by Carlton legend Alex Jesaulenko.
However Brendan Fevola struggled to maintain form over the next few years, playing in 39 games and kicking 66 goals between 2000 and 2002, with noticeably poor body language on-field as well as causing bad publicity through incidents off-field. Carlton coach Wayne Brittain had intended to trade or delist Fevola at the end of the 2002 season; however, after Carlton's poor season (in which it won the wooden spoon) Brittain was himself sacked, and incoming coach Denis Pagan reversed Brittain's decision.
Pagan's arrival had an immediate impact on Fevola's discipline and form. In Round 5, 2003, Brendan Fevola kicked 8 goals against the Kangaroos, helping win the game for Carlton and launching himself into the eyes of AFL viewers. Fevola's unkempt dreadlocks and extroverted personality in the media earned him the nickname "The Shag" by fans.
Fevola's early goalkicking inconsistency saw him experiment with unorthodox styles of handling the ball in approach to taking set shots. In 2004, Brendan Fevola developed a ritualistic set-shot routine of taking three quick steps to shoot on goal, and this resulted in a significant increase in goalkicking accuracy, particularly from long distance. The duration of his ritual, at times taking longer than a minute, became a point of contention, and was partially responsible for the introduction of a new rule in 2006 (commonly referred to as "the Lloyd Rule" after Essendon's Matthew Lloyd, who had a similarly lengthy set shot ritual), limiting the duration permitted to take a set shot to 30 seconds, before play-on would be called. Fevola's ritual was duly shortened to accommodate the new rule.
In 2006, Brendan Fevola capped off a stunning year and his best to that point by kicking 84 goals and winning the Coleman Medal and All-Australian selection. He scored 59 goals in 2007, then followed this up in 2008 with his career best of 99 goals for the season, seeing him finish second behindLance Franklin in the race for the Coleman Medal. He was selected for Victoria in the once-off AFL Hall of Fame Tribute Match in 2008, kicking six goals and winning the Allen Aylett Medal as best on ground.
In 2009, Brendan Fevola won his second Coleman Medal, kicking 86 goals for the season, eight goals clear of the runner up Jonathan Brown. He is the only Carlton player ever to win the League goal-kicking twice, and it was his seventh consecutive season as the club's leading goalkicker; only Stephen Kernahan (11) had won the award more times consecutively.
Carlton announced on 30 September 2009 that it would seek a trade for Fevola during the 2009 trade week due to his off-field behaviour, most specifically due to antics at the 2009 Brownlow Medal Count. On 9 October, he was officially traded to the Brisbane Lions, along with a second round draft pick (#27 overall) in exchange for Brisbane's Lachlan Henderson and a first round draft pick (#12 overall). Additionally, Carlton agreed to pay $100,000 of Fevola's salary for each of the two years remaining on his existing contract. Fevola left Carlton as a life member of the club, after playing 187 senior games for 575 goals – the third most goals by any player in Carlton Football Club history. Despite the circumstances of his departure, Carlton has stated that Fevola's life membership was not affected, and that he remained welcome at the club.
Brisbane Lions
"When Brendan Fevola plumbed the depths, there were some who suggested it was like watching a train wreck. Yes, but a train designed by Norman Bel Geddes, a wreck choreographed by Merce Cunningham, and filmed by Guillermo del Toro."
At Brisbane, Brendan Fevola was given the Number 5 guernsey. He made his debut in Brisbane colours in the NAB Cup loss to the Western Bulldogs on 14 February 2010. The following Friday afternoon, a trial match against his old club Carlton atVisy Park attracted 10,000 fans. He made his senior debut for the Lions in the first round of the 2010 season at the Gabba against the West Coast Eagles.
In 2010, his only season at the Brisbane Lions, Fevola played 17 games for 48 goals. He was dogged by further off-field controversy over the 2010/11 offseason, and was officially sacked by the club on 20 February 2011.
Post-AFL
On 6 April 2011, Brendan Fevola signed to play with the Casey Scorpions in the Victorian Football League in 2011. He kicked 63 goals during the home and away season, with 43 of those coming in the final six games of the season, to finish second behind Port Melbourne's Patrick Rose (67 goals) in the league goal kicking, and he kicked a further six goals in finals. His contract with the Scorpions was not renewed for 2012. He played six games for Waratah in the 2011/12 NTFL season, kicking 49 goals.
In 2012, Fevola signed to play home matches with Yarrawonga in the Ovens & Murray Football League. Interest in Fevola's presence was a significant financial boon for both Yarrawonga and the O&M in 2012, with an increase in attendances and gate takings across the league compared with previous seasons; such was Fevola's ability to draw a crowd that some rival clubs paid Fevola to play against them in Yarrawonga's away matches. Fevola remained at Yarrawonga for four seasons from 2012 until 2015, kicking 357 goals from 65 matches and being part of back-to-back premierships in 2012 and 2013. He was coach of the O&M's interleague representative team in 2014 and 2015, served as a playing co-coach of Yarrawonga in 2015, and holds the record for most goals in a game at Yarrawonga, kicking 16 goals in a match in late 2014. Fevola will return to Melbourne and play for Deer Park in the Western Region Football League from 2016.
During his post-AFL career, Brendan Fevola also played once-off matches for several local clubs around the country, earning appearance fees which the clubs financed by the large crowds he could draw. Among the clubs was former TANFL club New Norfolk, now in Tasmania's Southern Football League, where in 2012 he drew a record home crowd for the club and kicked eighteen goals to set a new club record; he returned for another game in 2013, this time kicking sixteen goals.