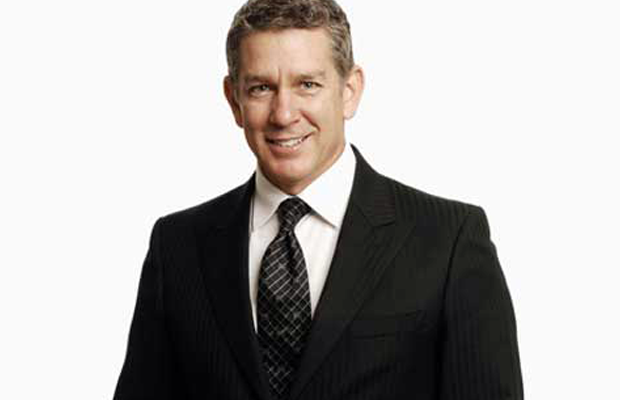 CAMERON WILLIAMS
TV, RADIO & MEDIA PERSONALITY
Cameron Williams's journalism career began 1984 with a cadetship at The Courier-Mail newspaper in Brisbane. From there he moved to The Australian offices in Melbourne, where he wrote sports features and columns before joining the Seven Network in 1988. Apart from his role as a sports presenter on Seven News, Williams occasionally hosted Sportsworld. He was a presenter for the 1992 Barcelona Olympics, where he called Matt Ryan's equestrian double gold for Australia.
In 1996 Cameron Williams signed as the face of Fox Sports, anchoring NRL On Fox, Dally M Awards, Super 12 Rugby, Wimbledon, Winter Olympics, the Australian Motorcycle Grand Prix and Fox Sports News. In 2001, amid scandal, Fox Sports declined to renew his contract.
After this, Cameron Williams was a breakfast announcer at 2HD in Newcastle. Williams also owns a Newcastle modelling and talent agency, Models and Actors.
Cameron Williams was the official sports editor/presenter on the Nine Network's breakfast programme, Today from January 2006 until December 2010. Occasionally, he also presents the Nine Network's coverage of horse racing, swimming and other sporting events.
In late December 2007 and early January 2008, Cameron hosted alongside Lisa Wilkinson for 2 weeks while Karl Stefanovic was on holidays. Williams is now the main fill in presenter for Karl Stefanovic.
In January 2009, it was announced that Cameron Williams would be a co host of Weekend Today alongside Leila McKinnon and news presenter Amber Sherlock. The program launched in February to counteract Weekend Sunrise, and has since extended to Saturday mornings.
In 2010, Cameron Williams joined Nine News Sydney as Friday & Saturday sport presenter.
In January 2011, Cameron Williams was replaced by Ben Fordham on Today, he will now concentrate on Weekend Today.
In April 2012, Cameron Williams filled in for Peter Overton as the main 6pm news bulletin anchor for Nine News Sydney & NSW. On both of these days his bulletin rated higher than Seven News.