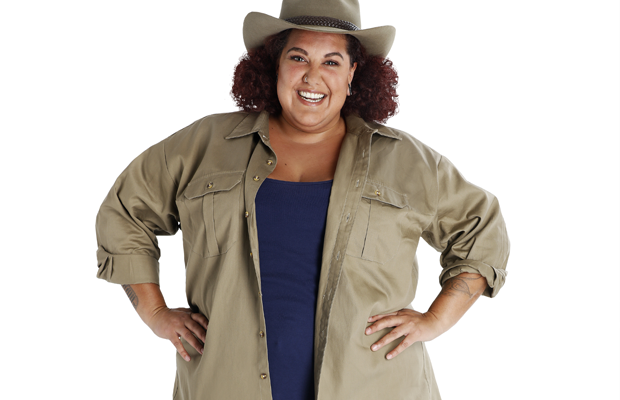 CASEY DONAVAN


TV CELEBRITY & SINGER 
Australian Idol (2004)
Casey Donovan transferred to the Australian Institute of Music in Sydney's Surry Hills in 2004 and it was in this year that her stepfather encouraged her to audition for the second season of Australian Idol. While Donovan performed well throughout the Australian Idol competition and received countless praise from all three judges for her flawless performances and studio standard vocals, she was not widely considered a favorite to win. During the competition she received some outside success and won the Most Promising New Talent Award at the 2004 The Deadlys, which honours indigenous talent in Australia. Nevertheless, she surprised many by being the first to get through to the 2004 final, where she defeated widespread favorite Anthony Callea. However, her success was marred by a typographical mistake by Australian Idol sponsor Telstra, in a half page nationally run newspaper advertisement including what was assumed to be her website. The link was a memorial for the late American pornography actor of the same name.[3] Telstra apologised for the error.
Despite her record sales being lower than other Idol finalists such as Season 1 winner Guy Sebastian, Season 1 runner-up Shannon Noll and even her own runner-up Anthony Callea,Casey Donovan has achieved five Platinum accreditations, making her the eighth highest selling Australian Idol alumnus overall.
Post-Idol career
Casey Donovan is a multi-award winner and nominee, including an ARIA No #1 Award for "Listen with Your Heart" and Deadly Awards for Best Album, Best Single and Most Promising New Talent.
While riding the Australian Idol wave, Casey Donovan was one of Australia's most in-demand entertainers, with regular appearances on television, radio and seen in print media across Australia. Donovan was also a star performer for many major events, including – Commonwealth Games, Woodfood Dreaming Festival and Foxtel's 10th Birthday.
After the hype of Australian Idol died down, Casey Donovan spent time re-evaluating her career and re-establishing herself as a solo independent artist, with the release of the independent EP Eye 2 Eye. Donovan also re-established herself as one of Australia's most promising Indigenous entertainers, with regular appearances on Vibe Alive Tours and a regular segment on Deadly Sounds with Rhoda Roberts.
While starring in the successful concept show Women of Soul, Donovan was approached by Rhoda Roberts for the theatrical production of Miracle in Brisbane for the Brisbane Festival in October 2009.
In 2010, Donovan was cast in the role of Cynthia in a musical stage production of The Sapphires which saw the show tour Australia throughout the first half of 2010. Donovan won praise from the critics for her role in the production, which was presented by Company B Belvoir and Black Swan State Theatre Company. Donovan went on to take home the Best Supporting Actress award at the 4th Daegu International Music Festival Awards while on tour with the production in South Korea in July 2010.
Casey Donovan returned to music with the release of her single "Big, Beautiful & Sexy" written with songwriter Beau Golden, in August 2010, which went on to reach #9 in the AIR Charts. "Big, Beautiful and Sexy" has also become an anthem for larger women. The song also saw Donovan's online Facebook support group Big, Beautiful & Sexy (which attracted nearly 2000 fans in its first weeks) grow to over 10000 fans. Donovan herself has lost over 20 kg and continued her support of larger men and women as they achieve their life goals. Donovan went on to release another single in November 2010 titled "Last Regret" which saw the continuation of support from fans and media, and also gained some commercial airplay.
In December 2010, Donovan was nominated for two awards in the 2010 Sydney Theatre Awards for "Newcomer" and "Supporting Actress", continuing to receive praise and recognition from the industry for her work in The Sapphires. Although she auditioned for a role in the 2011 movie version, Donovan was not cast.
2011 saw Casey Donovan reprise her role of Cynthia Macrae in another tour of the hit show The Sapphires. The tour ran during February in ACT and NSW, and was followed by two weeks in the UK in March.
In August/September 2011, Donovan created the role of Mama Cass in the world premiere of new musical Flowerchildren – the The Mamas & the Papas Story written by Peter Fitzpatrick and produced by Australian company Magnormos. She was joined by Matt Hetherington as John Phillips, Laura Fitzpatrick as Michelle Phillips, and Dan Humphris as Denny Doherty.
In January 2017, Casey Donovan was revealed as a celebrity contestant on the third season of the Australian version of I'm a Celebrity…Get Me Out of Here!.[10] On 13 March 2017, Donovan won the series and was announced as the first ever Queen of the Jungle.